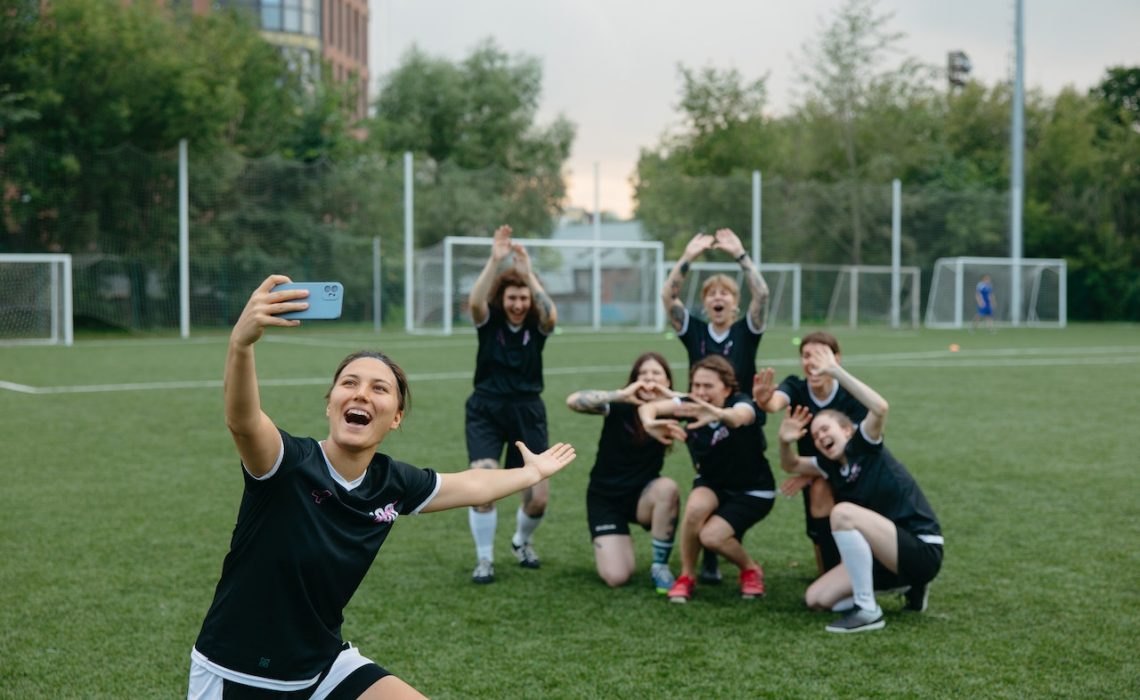 If you're looking to raise money for your sports team, you'll need to get creative. Crowdfunding and soliciting donations are great options, but it takes more than asking. Everyone has everyday expenses, so you will need to make a case for why your team is worth donating to.
You'll need to create a good plan for how you will raise money. This includes creating an interesting fundraiser story to show people why they should donate. 
If you can connect with your audience and make them believe in your cause, you're on your way to success. How do you do that? We've got you covered. Keep reading to learn our top tips for fundraising for sports teams below.
Why is Fundraising Important for Sports Teams?
Let's touch on why sports team fundraising is so important.
Many teams need to raise money to cover the costs of equipment and tournament fees. You can collect donations for sports teams to help with these expenses.
Sometimes fundraising is the only way to keep the team afloat, even if your team is not a nautical one (pun intended).
Fundraising is also important for teams because it allows them to offer scholarships. This goes to players who would not be able to take part otherwise.
Now that we've answered the why, let's move on to the how.
How Do Local Sports Clubs Raise Money?
There are a few key ways that local sports clubs raise money. Here are some of the most popular methods to collect donations for sports teams:
1. Sponsorships
A local business could pay a team or player to advertise their company. For example, they may put their logo on the team's uniforms.
2. Donations
Community members could give money to a team with no expectation of anything in return.
3. Crowdfunding
A team could use an online platform to collect funds. There are many types of crowdfunding available. Crowdfunding for sports teams is an excellent way to reach a larger audience online.
4. Fundraising Events
A team hosts an event to raise money, such as a bake sale, car wash, or gala.
Many local sports clubs use a combination of these methods to raise money. There are also many online fundraising platforms for sports teams to choose from! Pick the one that is best for your team's goals.
And now…what you came for!
Tips for Asking for Donations for Sports Teams
Here are our best tips for asking for donations for sports teams:
Do Your Research
When approaching donors for contributions, it's important to do your research first. Find out what type of causes they support and see if they are a match with your team. It's also a good idea to look into whether they've given to other sports teams in the past.
Make a Personal Connection
It's always best to ask for donations in person whenever possible. This allows you to make a personal connection with potential donors and sell them on your team.
For example, you could tell them how their donation would help a specific player or the team as a whole. Be sure to thank them for their time even if they do not end up donating.
Have a Solid Fundraising Plan
When asking for donations, it's important to have a solid fundraising plan in place. This shows potential donors that you're serious about your team. Be sure to include details about how much money you need to raise. It's important to focus on what you'll use the funds for and how you plan to achieve your fundraising goals.
For more help read Sports Fundraising Letters: Templates & Tips.
Put Together a Great Marketing Package
It's a good idea to present a marketing package to corporate partners and donors. Include information about your team and fundraising goals. Make sure to explain how your team will use its sponsorship or donation.
Promotional materials such as a team website or social media page are also useful. Don't forget to thank them in advance for their support!
For fundraising advice read How to Promote a Fundraiser: Tips for Sharing Online and Offline.
Have a Fundraising Goal
When asking for donations, it's helpful to have a fundraising goal in mind. This gives potential donors a concrete idea of how their money will make a difference.
It is important to have a realistic goal that you can actually achieve. Nothing turns off potential donors more than a team that's asking for too much money.
Offer Something In Return
If you offer something in return, donors could be more likely to contribute to your cause. For example, you could offer to put the donor's name on your team's website. If your team doesn't have a website or social media, you can thank them in the next match's program. This is a great way to get potential donors interested in your team and what you're trying to achieve.
Say Thank You
Always remember to say thank you, whether a donor gives money or not. A simple "thank you" for your time can go a long way in making potential donors feel appreciated.
Read Sports Fundraising Ideas to Help Teams Raise Funds for inspiration for your next sports fundraiser.
Sports Team Fundraising Made Easy!
Fundraising for sports teams can seem like a daunting task, but it doesn't have to be. By following these tips, you'll be on your way to getting the donations you need in no time.
With AngeLink, fundraising for your team is easier than ever. You can set up an online fundraising page and start raising money right away. Crowdfunding for sports teams is a simple process and can provide your team with the funds you need!
What are you waiting for? Go for it, make your team proud, and start a sports fundraiser with AngeLink today!
Check out our fundraising tips and fundraising ideas to help make your fundraiser a success.