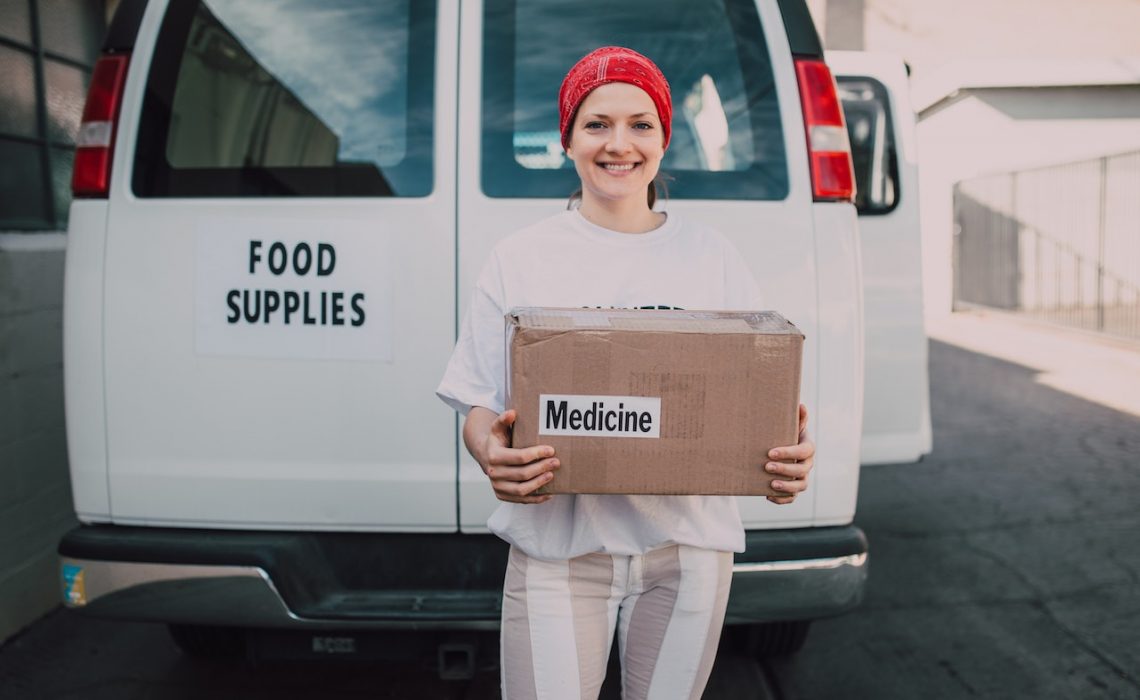 Do you have a project that you know a ton of people will care about? Crowdfunding is a great way to raise the money you need to bring your idea to life.
Crowdfunding is a popular way to get capital for all types of projects. Think startups, charities, and other causes!
Wondering where crowdfunding happens the most? Check out this U.S.A. crowdfunding map. Companies in California have raised the largest amount of money from crowdfunding campaigns. Yup, the Golden State loves supporting creative ideas!
Did you know that there are actually four different types of crowdfunding? Here's the scoop on each of the crowdfunding models so you can decide which one is best for your project!
Reward-Based Crowdfunding
Reward-based crowdfunding is the most popular crowdfunding model. This is for good reason, too!
In this model, backers pledge money to a project in exchange for rewards. The rewards can be a thank you note, a product, a service, or even the experience of being part of the project.
For backers, reward-based crowdfunding is low-risk. That's one of the reasons it's so popular. And guess what? It can also be a great marketing tool to get people talking about your project!
How Does Reward-Based Crowdfunding Work?
You'll set up a campaign page on your crowdfunding platform of choice. Then, you'll set your funding goal and list the rewards you're offering to backers.
After you launch, backers will pledge money to your campaign in exchange for the rewards. You'll deliver the rewards to backers as the money rolls in. Simple, right?
Reward-Based Crowdfunding Campaign Example
Let's say you're raising money to open a new bakery. You might offer backers a free cupcake for every $10 they pledge.
Donation-Based Crowdfunding
Let's move on to donation-based crowdfunding. It's like reward-based crowdfunding, but without the rewards (hence the term "donation.")
If you have a charitable cause or a project that helps the community, this type of crowdfunding could be for you. Want to rally support for a cause you're passionate about? Donation-based crowdfunding is an awesome strategy. It can even help you build support for a project in advance!
How Does Donation-Based Crowdfunding Work?
You'll pick a crowdfunding platform and create a campaign page that explains what you will use the funding for. Then, you set the funding goal and attract backers. The backers will pledge money without expecting anything in return.
Donation-Based Crowdfunding Campaign Example
Let's say you're raising money to build a new playground in your town. Backers might pledge money to the project because they believe in the cause. No reward necessary!
Debt Crowdfunding
Debt crowdfunding is also known as peer-to-peer lending. In this crowdfunding model, backers lend money in exchange for interest payments. This strategy is popular with businesses because it's good for raising capital. Individuals can also use it for personal loans.
This type of crowdfunding can be a great way to get funding for your business without giving up equity. The only thing is that debt crowdfunding is a serious financial commitment. If you cannot make your interest payments, you could default on the loan.
How Does Debt Crowdfunding Work?
You'll start by finding a debt crowdfunding platform and starting a campaign. On your campaign page, you'll outline the amount of money you need, what the money will be used for, and the interest rate you're willing to pay. Then, backers will pledge money in exchange for interest payments over time.
Debt Crowdfunding Campaign Example
Let's say you're a small business owner who wants to expand your brick-and-mortar store. You could use debt crowdfunding to borrow the money you need. Then, you'd repay the loan over time.
Equity Crowdfunding
Finally, we have equity crowdfunding. It's exactly like it sounds. Backers invest money into a company in exchange for equity. This crowdfunding strategy is popular with startups, but even established companies use it.
How Does Equity Crowdfunding Work?
Find an equity crowdfunding platform that fits your needs and start a campaign. Outline the amount of funding you want to raise on your campaign page. You'll offer backers a percentage of ownership in exchange for their investment. Backers will then have a stake in the company. They'll own a piece of it!
Equity Crowdfunding Campaign Example
Are you expanding your business or developing a new product? If so, you should consider using equity crowdfunding to raise capital. It allows you to tap into a new pool of investors!
Pick the Right Crowdfunding Model for Your Needs
Ready to start crowdfunding? Here are a few questions to ask yourself when choosing a crowdfunding model:
What type of project are you funding?
How much time do you have to promote the project?
What are your goals for the project?
What is your budget for the project?
How much equity are you willing to give up?
What types of rewards can you offer backers?
What are the risks and potential rewards for backers?
You should also consider the fees crowdfunding platforms charge. Some platforms ask for a percentage of the money raised, while others charge a flat fee.
Before you make a final decision on your new crowdfunding platform, compare the pros and cons of each. That will help you choose the right option for you.
For additional tips read Crowdfunding Platform Comparison: Types, Features and Fees.
Ready to Put Your Knowledge of the Different Types of Crowdfunding Into Practice
Good news: you're in the right place! AngeLink is a crowdfunding platform that allows you to launch a campaign in minutes.
And what's a crowdfunding campaign without cute, share-worthy social media badges? Use them to encourage your backers to spread the word about your cause. All our tools are easy to use. You can track your campaign's progress and manage your finances in a few clicks.
It's simple to get started. All you need is an idea, a campaign page, and a marketing plan. We'll handle all the tedious backend stuff! If you have any questions along the way, our support team is always here to help.
With AngeLink, any fundraiser can turn into a crowdfunding success story! The sky is the limit for your next campaign. What are you waiting for?
For fundraising help read Free Fundraising Tips to Raise More Money and 10 Online Fundraising Ideas to Skyrocket Donations.