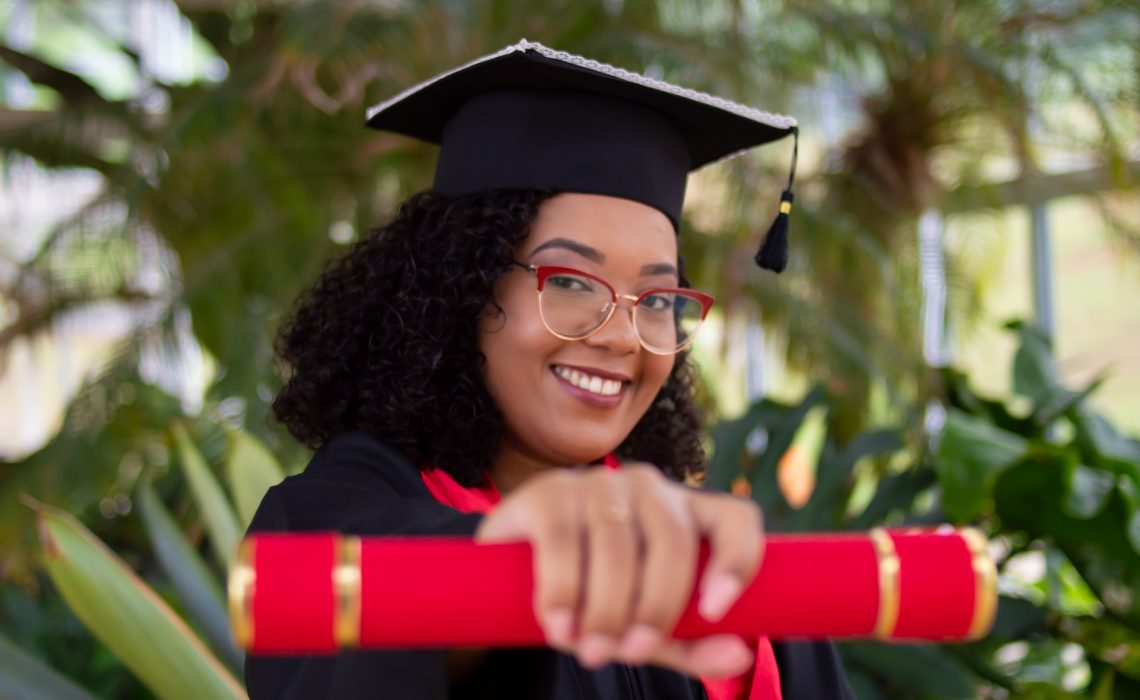 A good education can open new doors and be the launch pad to your next chapter in life. However, student loans can be daunting. Americans owe $1.75 trillion in student loan debt according to Student Loan Hero. The cost of education is growing and the need for financial assistance seems unavoidable.
For those wondering how to get help paying off student loans, there are several options. Every student can find the right student loan pay-off assistance for them. These options include charities, grants, and even crowdfunding to help pay off student loans.
Top Advice for How to Get Help Paying Off Student Loans
You have options when it comes to getting help to pay off your student loans. It's important to find the right method of payoff assistance for your finances and lifestyle. Choosing the right method makes it easy for you to pursue it. For instance, if you like to volunteer, you can turn time donated into payment assistance with the right charity. If you're a great networker and fundraiser, crowdfunding is the one for you! Explore the possibilities below to determine the best option for you.
1. Charities that Help with Student Loans
Charities are usually the first thing that comes to mind when people think of finding help. There are several charities that help with student loans in different ways. Some charities help with student loans in exchange for donated time and skills. There are different charities that focus on different niches to cover all borrowers in need. Here are a few options to check out.
The Shared Harvest Fund connects volunteers to different programs and offers student loan payoff assistance in return. During the Covid-19 pandemic, the Shared Harvest Fund shifted its focus to helping medical volunteers via myCOVID MD. They offer student loan assistance and emergency savings accounts for volunteers.
AmeriCorps is a more general program that is more widely known. While it's not a traditional charity, this government program gives young adults the opportunity to learn different skills and earn money for education through intensive service positions. While volunteering, borrowers qualify for forbearance. After volunteering full-time for a year, borrowers receive an award that reflects the maximum amount of the Pell Grant for that year.
The National Health Service Corps is similar to AmeriCorps, but tailored to healthcare professionals. The government organization provides healthcare in underserved areas, including medical, dental, and behavioral health services. Individuals with qualifications in these service areas can get up to $50,000 toward medical school debt in exchange for 2 years of service to a high-need area.
2. Grants to Help Pay Off Student Loans
Many students hear about grants, but not everyone knows exactly how they differ from other ways to get help paying off student loans. Grants do not have to be repaid and are usually offered to students that show they need financial need. They can be in both the public and private sectors. There are many different types of grants depending upon your profession or different criteria.
One of the most common categories of grants is broken down by profession. Part of these grant criteria is based on the applicant's job or career field, such as farmers, lawyers, and medical professionals.
If writing essays and letters doesn't interest you, no-essay grants are available. These grants take the pressure off applicants who aren't great writers or simply want a quicker application process.
The NIH offers student loan grants to those in medical fields that want to focus on research. This research grant offers up to $50,000 per year (2 years maximum) in loan assistance to help pay off doctoral degrees. The research can range from several concentrations in the medical field, such as clinical, pediatric, or health issues for minority communities.
The Public Service Loan Forgiveness program offers those working for a nonprofit organization up to 100% of their direct loans forgiven after 10 years of full-time work in the public sector. There are a few criteria, such as making 120 qualifying monthly payments, but can be worth it if you find fulfillment in public service work.
Similar to the NIH grants, this program offers up to $25,000 a year toward student loan repayment to veterinarians that work in shortage areas for 3 years. The National Institute of Food and Agriculture determines the shortage areas, but there may be some right in your backyard. A shortage area is defined in almost every state, with some having a statewide categorization.
3. Crowdfunding Student Loans
Bring your student loan payoff into modern times with crowdfunding. If you're a great fundraiser and are open to telling your story, crowdfunding student loans is a great option for you. There is no application process or even an exchange of time and services like the other options above.
New to crowdfunding? We got you. Next, we'll teach you how to use crowdfunding to pay off student loan debt.
Your Guide to Crowdfunding Student Loans
Choose Your Crowdfunding Platform
Choosing your platform is the first step, and possibly the most important. There are a lot of crowdfunding models and sites out there, but finding the right one for you and your fundraiser is key. A few features to look for include fees, customer support, ease of use, and a mobile app.
Want to know where to start your school fundraiser? Read The Best School Fundraising Platforms.
Create Your Student Loan Fundraiser
It's important to connect with the people visiting your fundraiser page. Name your fundraiser something that makes it clear what and who you are raising funds for. Write your story honestly. Explain why you need help paying back student loans and why going to school is important to you. Find ways to connect with your audience. Try using images and videos to engage your audience and to help paint a picture.
Pro fundraiser tip: Try to avoid any stock imagery. These pictures don't connect with audiences and don't perform as well as personal photos.
For more tips read How to Start a Fundraiser Online.
Share Your Fundraiser
Sharing your fundraiser is key to getting help paying off student loans. Without effective sharing, your fundraiser won't reach its full potential!
Every person that sees your fundraiser is a potential donor. Social media is the core of your sharing strategy. Share posts about launching your fundraiser and stay consistent with updates to keep people informed.
Pro fundraiser tip: Encourage your audience to help by sharing your fundraiser with their social networks if they aren't able to donate themselves.
Traditional sharing techniques, such as posters, can also be effective. AngeLink makes it easy to reach people with unique posters including QR codes. That way when people see your poster they can easily scan the QR code and make a donation.
For additional help read How to Promote a Fundraiser: Tips for Sharing Online and Offline.
Thank Your Donors
Gratitude to everyone who donated to help pay off your student loans can go a long way. There are plenty of resources and templates available to give you ideas for how to write thank yous to donors. Whether it's a card or an email, it's important to give gratitude to those that gave donations to pay off student loans.
For help read How to Write a Donation Thank You Letter: Tips and Templates.
Getting Donations to Pay Off Student Loans
Student debt can feel like a weight on your shoulders, but there are so many ways to get help paying off student loans. We've included charities that pay off student loans and grants to help pay off student loans. If you're looking for a more modern way to get donations to pay off student loans, crowdfunding can be done right here on AngeLink! Start a fundraiser and start getting help to pay off student loans today
Get all your fundraising inspiration from College Fundraising Ideas for Sororities, Fraternities & Clubs.