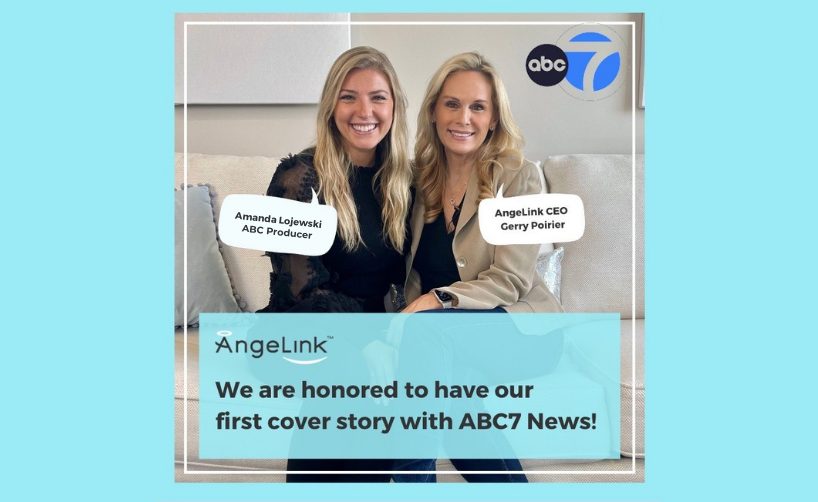 Last night, AngeLink was the cover story for ABC's Southwest Florida local news. News anchor, Amanda Lojewski, led the story that highlighted one of AngeLink's heartwarming and successful campaign organizers and our founder's vision for the future of our company.
Katie Joy Duke was diagnosed with two different types of breast cancer about six months ago. The news was devastating. During the spring and summer, she underwent chemotherapy, radiation, and other difficult treatment processes. The medication and hospital visits began creating a financial strain on her family.
Things were difficult, and at first, she wasn't sure what to do. Due to the chemotherapy, she was losing her hair, so she decided to join EBeauty's Wig Exchange Program. Through EBeauty (a charity we partner with) she learned about AngeLink. But, initially she was hesitant to try crowdfunding.
Like many, she felt a bit weary at the idea of asking others for financial help. However, she came to see that this was actually a very real and helpful way to invite her community to come alongside her during a difficult time.
Once she published her crowdfunding campaign, she immediately began gaining traction. Friends, neighbors, and even strangers donated to help cover her medical treatment. Katie says, "This whole experience has been a lesson in that people really want to help, if you let them." To date, she's received over $4,000 from more than 50 unique donors.
Our team at AngeLink has been overjoyed to see her campaign succeed. Since first meeting her, we've known Katie is a remarkably special person, wonderful wife and mother, and brilliant author. We've been honored to be her fundraising platform, and are very grateful to ABC for inviting us to share our company's story and hopes for the future.
AngeLink was made to help women like Katie–individuals who are fundraising for themselves, their loved ones, and causes that are dear to them. Our platform was built by women and exists to help them thrive. As founder and CEO Gerry Poirier shares, "AngeLink is a response to what I've seen in my career in finance, with women not having a level playing field, not having a seat at the table. Our time has come!"
Statistics show that the majority of people who set up crowdfunding campaigns and donate to them are women. AngeLink is a loving community built specifically for us, one where we can practically support one another and cheer each other on.
As Gerry puts it, "AngeLink is a movement. It's an opportunity to come together, to get help and give help."
Read ABC7's article here: Local Angels Helping Women in Business and Improving Lives