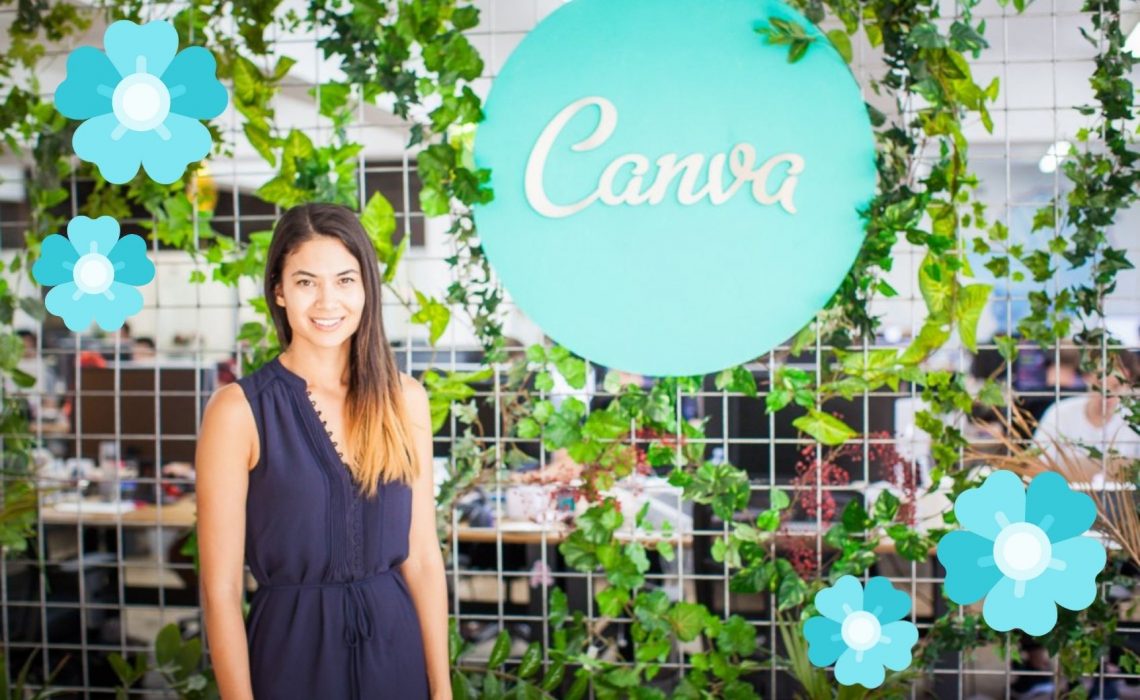 If you've ever used Canva–the simple and free design platform–you have Melanie Perkins to thank!
When Melanie was studying at University of Western Australia, she taught other students how to use Adobe and Microsoft design programs. She found it bothersome that these programs were so complex and that it took weeks just to learn the fundamentals.
Beyond that, she wondered why the design process was separate from the printing and sharing processes. At just nineteen years-old, she and her then-boyfriend, now-husband Cliff Obrecht began to see an opportunity…
She had a dream, and decided to take small steps to achieve it. So she used her creative know-how to solve a simpler problem. Thus began Fusion Books, a yearbook building software for Australian students. "My mom's living room became my office and my boyfriend became my business partner," Melanie recounts.
Fusion Books had humble beginnings, but its founder had a grand vision. She entered a local inventors contest, where she was awarded runner-up.
It was here she met Silicon Valley investor Bill Tai. During a five minute conversation at the invention convention, he mentioned that if she traveled to San Francisco, he'd be willing to meet with her. So she did. In San Francisco she experienced a seemingly endless series of rejections, as she pitched to over 100 venture capitalists.
But Melanie refused to give up. She and her team worked tirelessly to turn Fusion Books into a more advanced, tech-savvy, creative, user friendly and universal platform.
She continued meeting with investors and perfecting her platform and pitch. Melanie laughingly recalls some pitch decks where she stalked investors' facebook profiles to personalize her decks.
And it paid off. Three years after meeting California-based investor Bill Tai, Melanie secured enough capital to officially launch Canva. Then several Australian VCs jumped in.
She began hiring a mix of fresh and veteran talent from Google and other top-tier tech companies. Her vision was clear, and despite the long journey to Canva's launch, Melanie remained unflappable.
Within its first year, Canva began gaining traction in Australia and America. But Melanie was bent on giving the gift of free design software to 'the entire world'. So they added Spanish in the second year. Then twenty more languages the second year. In the third, they tackled right-to-left languages (and various font options for each). She never strayed from her initial vision for Canva.
Today, Canva is used in 190 countries and is the source of billions of graphics. As Canva continues to grow, Melanie continues to inspire her 3,000+ employees. She is now worth an estimated $6.5 billion, heads Canva as the CEO, and is an active philanthropist.
In short, Melanie Perkins is a total icon!