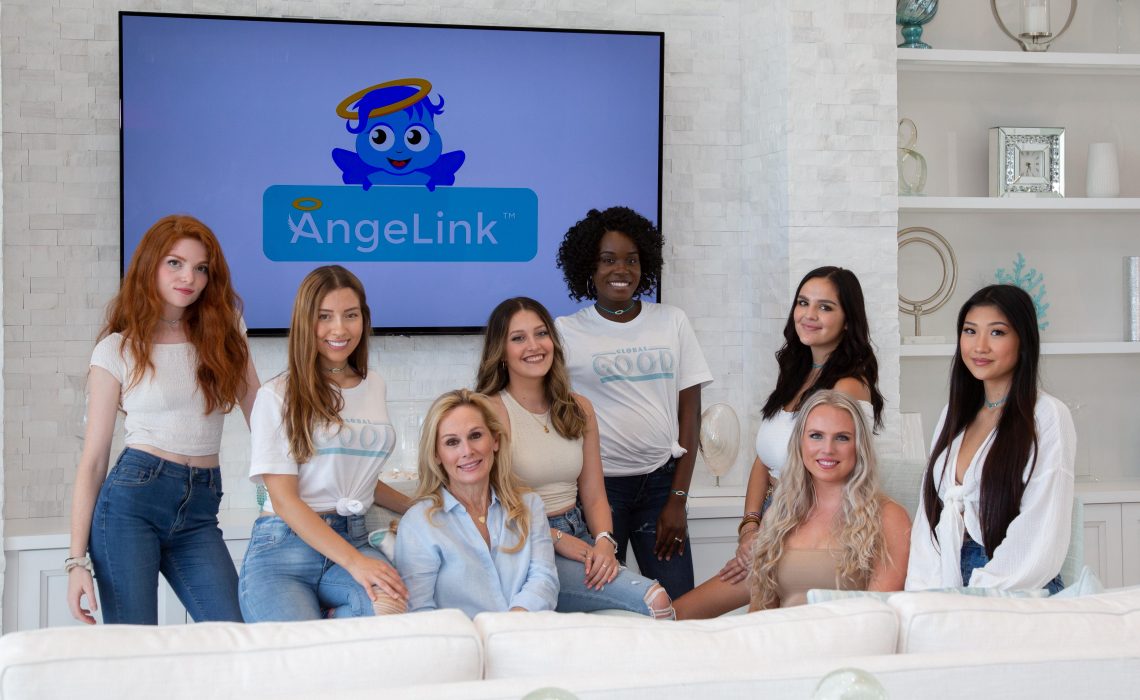 AngeLink's headquarters are in sunny Naples, FL, where palm trees sway and women work to rewrite the future.
As you drive into AngeLink's HQ, you'll pass fountains, tropical plants, and smiling passerbyers, all existing beneath a bright blue sky.
Upon arriving, you'll likely be met by Gerry's two white fur balls who rush to the door with a chorus of barks. (We work from her spacious and breezy back porch, which overlooks a golf course—not bad for a scrappy startup environment!)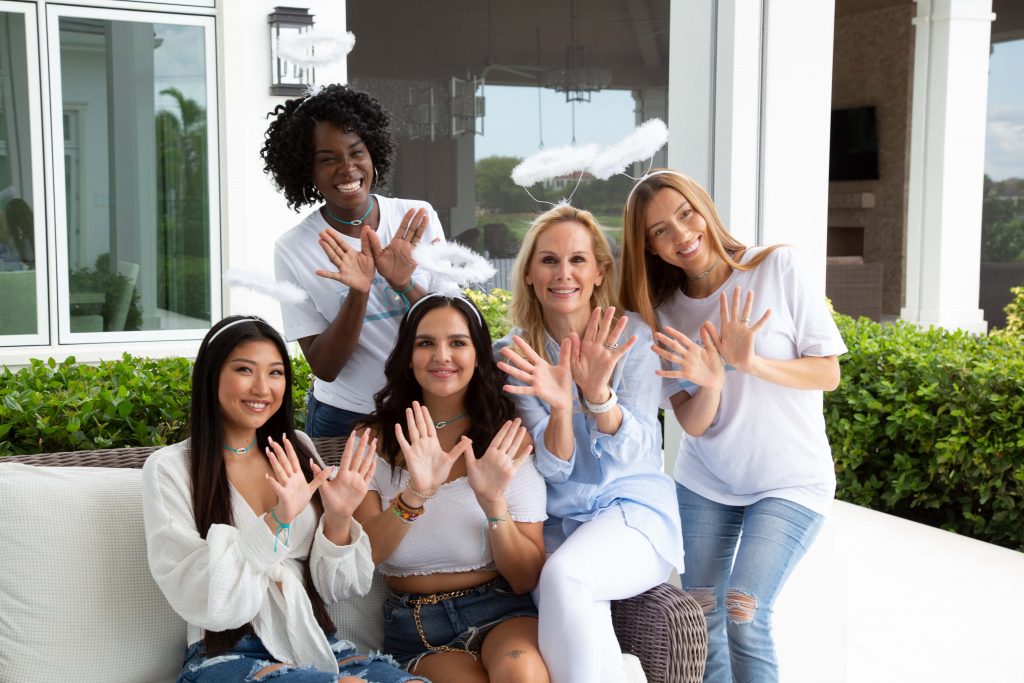 Like many companies in this day and age, the majority of our team is remote. Therefore, you may only meet a few of your friendly coworkers in person. In addition to Gerry, our fearless founder and CEO, here's who you'll share a wicker table with…
Breanna: AngeLink's Social Media Specialist is always on the go! Bre creates fresh, informative, and entertaining content for our Facebook, Twitter, Instagram, LinkedIn, Pinterest, YouTube, and TikTok. She also co-leads our Ambassador Programs and does a mind blowing amount of organizational, design, and marketing work from behind her monitor!

Haley: Our highly talented and reliable graphic designer has been with us from the beginning. When she's not drafting up UX/UI designs on Figma, she'll gladly tell you all about her chug (chihuahua-pug) named Louie.

John: Our Tech Community is managed by John! His work with Tiltify, OpenSea, Twitch, Discord, Reddit, and our website allows AngeLink fans and users all around the globe to stay connected with all of our happenings. Got questions about crypto or NFTs? He's the person to ask.

Kylie: As a current senior at FGCU and our in-house Marketing Intern, 'Kylizzle' works in close association with Gerry and the rest of the marketing team to solidify and amplify AngeLink's message and brand and ensure marketing KPIs are met. She's also responsible for our adorable IG feed.

Nicole: As a customer service extraordinaire, Nicole heads up AngeLink's Customer Love team. Whether she's packing merch boxes for influencers or answering customers' questions via ZenDesk, Nicole is always looking to help our Angel Community!
If you spend a day at HQ, you'll almost certainly meet other Angels virtually, or at least overhear their voices on Zoom meetings. Our highly talented tech team beams in from China, India, Ukraine, Canada, Turkey, and Pakistan, all to work towards one common mission: Connecting the World, Empowering Women, and Amplifying Generosity!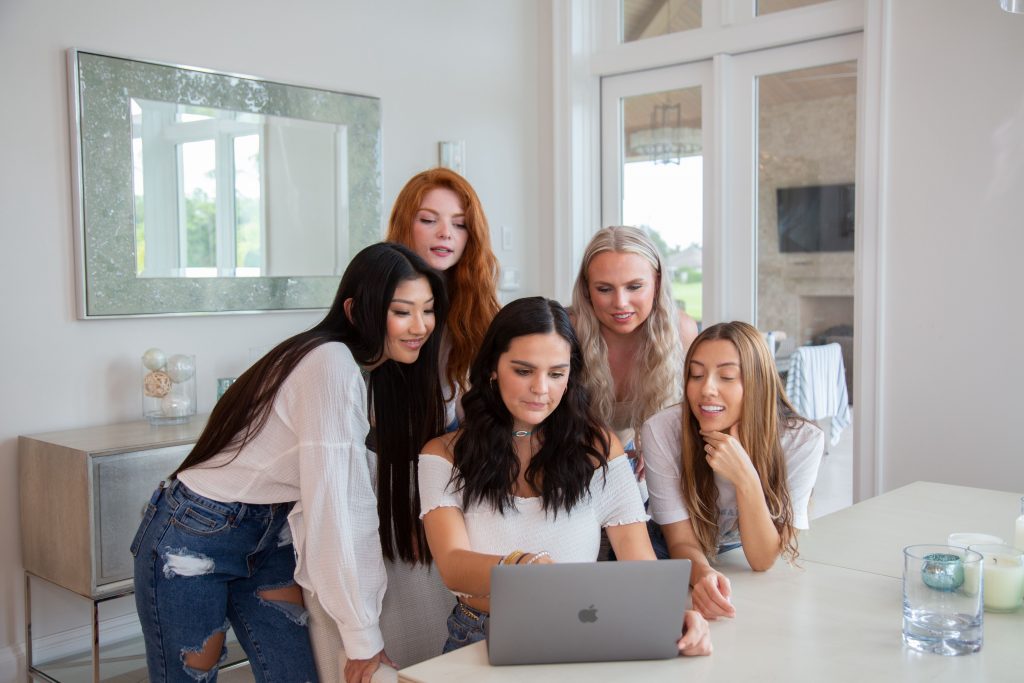 *Read our Meet the Angels interview series, where each female tech maven is highlighted individually.*
There's always buzz and excitement at AngeLink's HQ.
Each employee is committed to our company's success, meaning we're willing to help in whatever ways we can.
Some days that means bulk ordering custom pop sockets.
Or researching statistics about women in STEM for our website.
Or receiving a reply from Apple that we've been approved for the App Store.
Or collaborating with the world's second largest payment processing company.
Or interacting with the former CEO of The United Nations Foundation or the founder of Girls Who Code.
(And yes, that's all really happened!)
In short, you never really know what one day at AngeLink's HQ could hold. To fully understand and appreciate what happens at our fast-paced, women-empowering FinTech startup, you'll just have to come to Gerry's back porch and experience it for yourself!