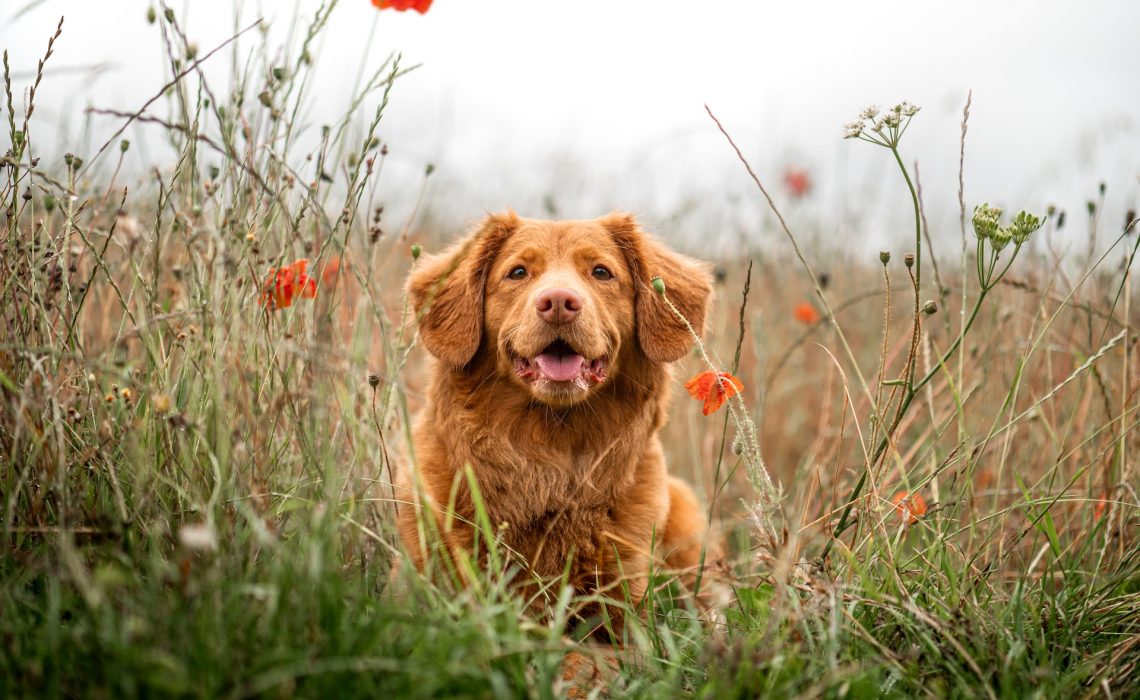 What happens to all the dogs and cats that get left behind in animal shelters? How do organizations raise funds for animal supplies?
According to ASPCA, 6.3 million companion animals enter animal shelters every year in the United States. Animal organizations are usually in desperate need of supplies for these animals. Animal fundraising is a great way to raise money for animals in need. Donations from animal fundraisers can provide food, shelter, toys, or cover medical procedures.
Fundraising can also help pet owners pay for their pet's medical expenses or food. The American Veterinary Association reports that in the U.S, 38.4% of households have dogs and 25.4% have cats. Animal fundraising can raise money for treatments for sick or injured pets. An online fundraiser can help pet owners provide life-saving treatments and medications.
Catchy animal fundraiser names could attract donors' attention through puns or similar-sounding words. You can also make people think of an image or emotion when they think of your fundraiser. Donors will contribute when a cause pulls on their heartstrings and makes them want to help in any way they can. Your online fundraiser should promote the animals through pictures and videos. Donors want to see who they are supporting with their contributions.
Today, we will be breaking down how to successfully come up with animal fundraiser names to attract donors. We will also offer different ideas that will get your creativity flowing.
Pet and Animal Fundraiser Name Ideas
There are many reasons you might want to start an animal fundraiser. Whether that be to raise money for vet bills, or animal rescues, it's important to attract donors. When you're thinking of a catchy name for your fundraiser, you can use your cause as a starting point. You can be playful and make the fundraiser name related to your event. Here are some ideas:
Animal Fundraiser Name Ideas for Fundraising Events
There are different types of animal fundraising events. Here are a few event ideas along with some catchy animal fundraiser names:
Bake Sale
Bake sales allow you to raise money while people enjoy yummy baked goods. It's also a big plus when you have treats for animals as well. This will attract the attention of pet owners. Make sure to have a list of ingredients available, so pet owners know what their pets are ingesting. Some catchy animal fundraiser names for a bake sale are PupCake Bake Sale or Pawsome Bake Sale. We also like the names Sweet Treats, Treats for Change, and Food for Funds.
Pet Show
This event gives you a chance to show off the animals you are raising money for. It's a great way to get people's attention because they can see the animals the money is going to. Catchy name ideas for a pet show fundraising event could be Barktastic Animal Runway or Bow Wow Pet Show. Some other good fundraiser names are Pawlight Pet Show and Pet Show for Change.
Car Wash
A car wash can be an enticing way to collect funds for animals. People can get their cars cleaned and all proceeds go to the animal cause. Some names for a car wash animal fundraising event are Bark Wash or Canine Car Wash. You can also go with something simple like Car Wash for Pets or Wash for a Cause.
Pet Fundraiser Name Ideas for Vet Bills
Sometimes an unexpected illness happens, even with pets. Sickness or injuries can occur, and you might not have enough money at the time to cover the cost. Fundraising is a great way to gather funds for vet bills. Here are some ideas for pet fundraiser names to cover vet bills:
Funds for Furry Friends
Barkin up Fundraiser
Fundraising for Furry Friends
Healthy Pup Funds
Lend a Paw Fundraiser
Vet Bill Fundraiser
Animal Health Fundraiser
For additional tips read Financial Assistance for Pet Surgery: Resources For Pet Owners.
Catchy Animal Fundraiser Names for Animal Rescues
Rescued animals need supplies including bedding, food, water, and medicine. Animal rescues are volunteer-run and do not receive government funding. They also rely on people's private homes for fostering animals. Animal rescues use fundraising to raise money for everything the animals need. Fundraiser names for animal rescues could be:
Animal Care Fundraiser
Pup Supplies
Animals in Need Fundraiser
Pawesome Shelter Supplies
Bark Rescue
Animal Rescue Fundraiser
Love and Rescue Animal Fundraiser
Animal Shelter Fundraiser Names
Animal shelters are places where animals can go when they don't have a home. Unlike animal rescues, animal shelters have kennels and their own facilities. This doesn't mean they don't need fundraisers and donations. Here are animal shelter fundraiser names to give you some inspiration:
Homes for Pups
Help a Kennel
Love for Shelters
A Dog's Life
All Creatures Great and Small
Funds for Shelters
To learn more, read our blog post Fundraising for Animal Shelters: How You Can Get Involved.
Animal Fundraiser Name Ideas for Pet Supplies
Sometimes people have trouble providing for their pets. They could be going through a rough patch financially. If someone loses their job, they can struggle to get their pets the necessary supplies. Fundraising for pet supplies is also important for pet hospitals and shelters. If you're going to fundraise for pet supplies, here are some fundraiser name ideas:
Go Fetch It!
For the Love of Dogs
Paws-itively Purr-fect Pet Supplies
A Helping Hand (or Paw!)
Squeaky Supplies Fundraiser
Supplies for Animal Lives
If you're looking for inspiration for your next animal fundraiser read Top Animal Fundraising Ideas to Raise Awareness & Funds.
Inspire Donations With Catchy Animal Fundraiser Names
Animal fundraising is a great way to raise necessary funds for animals in need. A successful animal fundraiser typically starts with a catchy name. A catchy name helps bring attention and donations to your cause. It's the first impression people have of your fundraiser! Your fundraiser name should represent your cause and influence people to donate.
You can begin your animal fundraiser online through a fundraising platform. AngeLink allows you to set up a fundraiser page that can be easily shared. The more you share, the more donations you can receive. Check out AngeLink and start your animal fundraiser today!
Find the best fundraising tips and fundraising ideas to help your fundraiser shine.