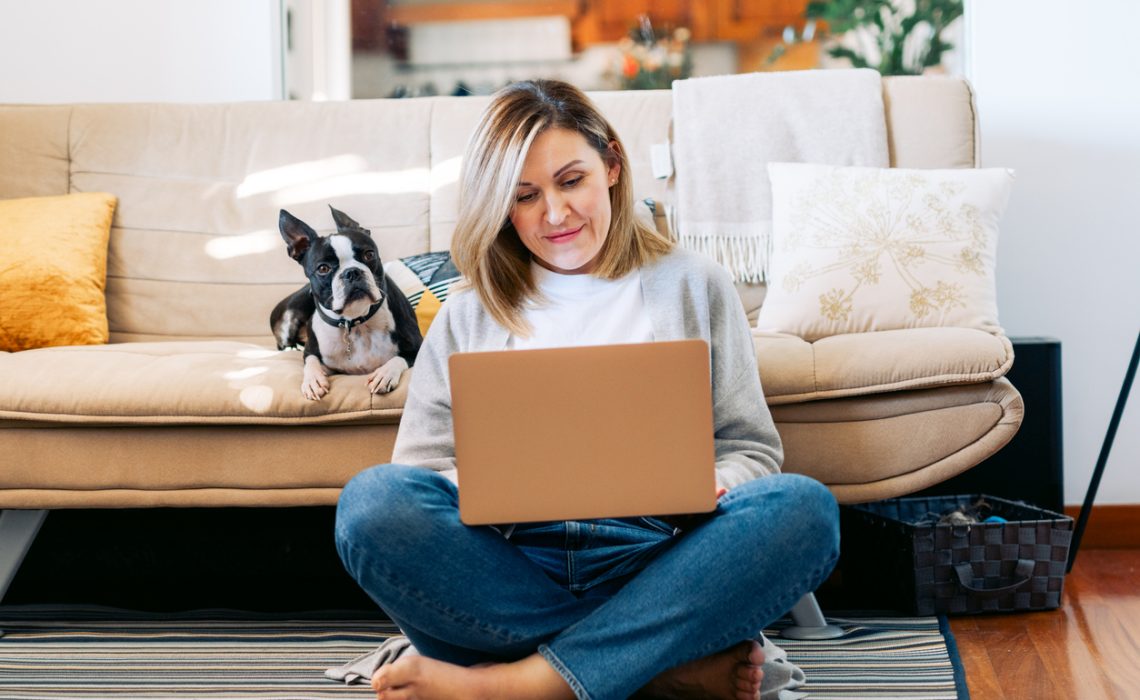 Crowdfunding is a powerful tool. It can provide access to money that is unavailable through traditional sources. Also, it can open up new networks of support. It can even establish brand awareness for a new business or project.
Conducting a thorough crowdfunding platform comparison is a key part of fundraising. The right platform can provide access to a network of potential investors. Fundraising platforms can provide the tools and resources needed to help you create an engaging fundraiser. It's important to look at the features each platform offers before deciding which one is best for you.
In this article, we will cover the different types of crowdfunding. We look at some of the best crowdfunding sites including ones with the lowest fees.
Crowdfunding Platform Categories We Will Cover
Trying to choose from the best crowdfunding sites can feel overwhelming. We will break down our top crowdfunding site picks! Our crowdfunding platform comparison includes crowdfunding for individuals, nonprofits, and creatives. We also cover crowdfunding for business and education. Here are the categories we will focus on:
Type of crowdfunding
Crowdfunding platform features
Crowdfunding fees
Crowdfunding Platforms for Individuals
Individuals might fundraise for unexpected life expenses such as medical emergencies. Or, someone might need to raise money for the loss of a loved one or to buy a new home after a natural disaster. Here are the best platforms for individuals:
AngeLink
Key Crowdfunding Platform Features
AngeLink is the world's first women-powered crowdfunding platform. We have a crowdfunding community built on trust and security. AngeLink is the only crowdfunding platform to review every fundraiser before publication. This ensures fraud protection. With our 24/7 support, you can rest assured that we've always got your back. We also offer achievement badges so you can share your progress.
Crowdfunding Fees
AngeLink is free! We do not charge a platform fee.
The credit card processing fee is 2.9% plus $0.30 per donation. This fee allows a safe transfer of funds.
GoFundMe
Key Crowdfunding Platform Features
GoFundMe offers a simple platform for crowdfunding. Individuals can raise money for personal expenses or local businesses can collect funds. Its flexibility and online support make it great for many causes. They offer a Customer Care team for support.
Crowdfunding Fees
There is no fee to start or manage a fundraiser in the U.S. They have a processor fee of 2.9% + $0.30 per donation.
FundRazr
Key Crowdfunding Platform Features
FundRazr offers features to make your fundraiser mobile-friendly and its own news feed. They have one-click sharing to social media, text, and email. You can create wishlists and give perks in exchange for donations. These perks could include a T-shirt or signed card.
Crowdfunding Fees
FundRazr has different levels:
Simply Free
Nearly Free
Not Free
These different options let you decide if you want to cover the platform fees or if you want supporters to. You can have a 0% platform fee if supporters contribute or a 5% platform fee if you front the cost. There is also a third-party payment processing fee.
Crowdfunding Sites for Nonprofits
Mightycause
Key Crowdfunding Platform Features
You can set up year-round fundraising. They offer features for donation-based crowdfunding. Advanced features like CRM integrations are only available through a paid plan.
Crowdfunding Fees
They offer two plans, essentials and advanced, billed monthly or yearly. The cheapest annual option is the essentials plan at $59 per month.
Fundly
Key Crowdfunding Platform Features
Fundly makes event integration a breeze! There is a built-in event module that integrates with Eventbrite. You have access to a heat map to see the location of donors. Fundly allows you to offer different giving levels. They provide data analytics so you can easily track your nonprofit's progress.
Crowdfunding Fees
Fundly includes a 4.9% platform fee. Plus, a payment processing fee of 2.9% + $0.30 for each donation. They provide automatic discounts for larger fundraisers.
Classy
Key Crowdfunding Platform Features
Classy's priority is fundraising security and transparency. They use industry-proven measures to provide a safe and secure platform. Classy uses a cloud system to protect sensitive data. You can also organize virtual events. They also have a fundraiser reporting tool to track progress.
Crowdfunding Fees
The processing fee for credit card transactions is 2.2% + $0.30 for each transaction. Pricing for plans is set up through quotes. This information is not given online.
Crowdfunding Platforms for Business
StartEngine
Key Crowdfunding Platform Features
If equity-based crowdfunding is what you're after, then StartEngine could be for you. This platform allows people to invest money in companies. They can receive equity in return. Company profiles feature their valuation, number of investors, and price per share. You can focus on finding investors for your business with StartEngine.
Crowdfunding Fees
StartEngine charges a 3.5% transaction fee and a 5% sell transaction fee on their secondary market.
Shopify
Key Crowdfunding Platform Features
Shopify offers eCommerce fundraising and customizable online store creation. You can build your business online through a monthly subscription plan. They offer tools to market and manage your business online from their platform.
Crowdfunding Fees
They offer monthly and yearly plans. You can choose basic, Shopify, or advanced. Fees start at $5 per month. Credit card processing ranges from 2.4% to 2.9% + $0.30 per transaction online. They offer discounted rates for in-person transactions.
EquityNet
Key Crowdfunding Platform Features
EquityNet helps your business connect with accredited investors to raise capital. You can create a business profile and work with investors to develop a plan. They offer patented tools to maximize success.
Crowdfunding Fees
They offer subscription models. These range from a free Starter version to Full Service at $2,990 per month.
Crowdfunding Sites for Education
GiveCampus
Key Crowdfunding Platform Features
This platform helps colleges switch all their fundraising efforts to their platform. A benefit is having campaigns and collecting funds in one location. They offer leading fundraising technology for educational advancement. You can have access to their volunteer management system.
Crowdfunding Fees
GiveCampus offers monthly subscriptions. They can also help you end your current contract early. Institutions can contact them for a quote.
Piggybackr
Key Crowdfunding Platform Features
Piggybackr is a platform for all ages, meaning students and parents can raise funds. They are COPPA-compliant, which makes them safe for schools and after-school programs. Children under 13 just need parental permission to join. Individuals or teams can start school fundraisers. Piggybackr gives students points and badges for collecting donations. Plus, there are no penalties.
Crowdfunding Fees
The platform fee is 4%. An additional fee of 2.9% + $0.30 per transaction covers payment processing.
You have the choice to cover the platform fees or ask donors to include it with their donation.
DonorsChoose
Key Crowdfunding Platform Features
DonorsChoose allows anyone to help classrooms in need. Gifts are tax-deductible. Their search feature gives you options to maximize your impact. You can look for projects with no donations and never before-funded teachers. Also, you can choose the topic, grade level, supplies, and the amount needed. You can contribute any amount or provide a recurring monthly gift. Monthly gifts range from $15 to $40+ a month.
Crowdfunding Fees
There is no platform fee. Third-party payment processing charges come out to 1.5%. Credit cards or PayPal include a fee of 2.5%.
Crowdfunding Platforms for Creatives
Indiegogo
Key Crowdfunding Platform Features
This platform supports entrepreneurs and new technology at the beginning stages of development. From concept to shipping, the funds raised support projects on Indiegogo. The platform makes it easy for donors to search and filter for campaigns they care about. You can offer perks to donors. Also, you can choose what fundraising experience works for you. You have options if you want all the funds at once or flexible funding over time.
Crowdfunding Fees
The platform fee is 5%. There is a 3% + $0.20 per transaction to cover payment processing.
Patreon
Key Crowdfunding Platform Features
Patreon allows creatives to build memberships with exclusive access to their work. The platform allows creatives to build a deeper connection with their communities. Backers can contribute a monthly donation amount. There are different price tiers. As the price increases, there are more exclusive items. Patreon gives you creative control to offer what you want to your communities.
Crowdfunding Fees
There are three plans: Lite, Pro, and Premium. Each one has a platform fee, which starts at 5%. There is a payment processing fee of 2.9% + $0.30 per transaction.
Kickstarter
Key Crowdfunding Platform Features
You can find backers to support a project on Kickstarter. To gain support, you will need to provide videos and pictures about your project. You must meet your fundraising goal or you get nothing. Be sure to impress backers to generate the most interest. You can offer rewards or products to backers.
Crowdfunding Fees
There is a fee of 5%. For payment processing, the fee is 3% + $0.20 per transaction.
Which Crowdfunding Site Has The Lowest Fees?
Crowdfunding platforms charge a fee for participating in their service. The amount of the fee can vary depending on the platform and project. This fee generally covers the costs associated with running the platform. This includes hosting fees, payment processing costs, customer support, and more. So, which crowdfunding site has the lowest fees?
Many crowdfunding sites advertise a free or 0% platform. However, they are collecting the funds from somewhere. Instead of collecting upfront from the organizer, they will collect the fee from donors. You can start and manage a platform for free on many platforms, including AngeLink.
AngeLink: A Game Changer for Fundraisers
Now that we've gone through our crowdfunding platform comparison you're ready to find the right platform for your needs.
AngeLink has many features and a free platform to help you raise funds for many causes! We are a terrific option for individuals raising funds. AngeLink also has many tools to help nonprofits and businesses. Creatives and schools can also use our platform to support their projects.
Our features include fundraiser achievement badges, donor badges, and free seasonal emojis. We also provide a system for developing printable fliers for your fundraiser. Each flier has a unique QR code linked to your fundraising page for quick and easy donations. You can share your fundraiser through WhatsApp, Instagram, Facebook, Linkedin, Pinterest, and Twitter.
Fundraisers can apply for Angel Grants from the AngeLink Community Foundation. The AngeLink Foundation gives funds to eligible fundraisers via Angel Grants for various needs including women in business and emergency relief.
You don't even need a computer to begin fundraising. We provide quick mobile fundraising options! Download the AngeLink app on both Android and IOS. Get started with one of the best crowdfunding sites available.