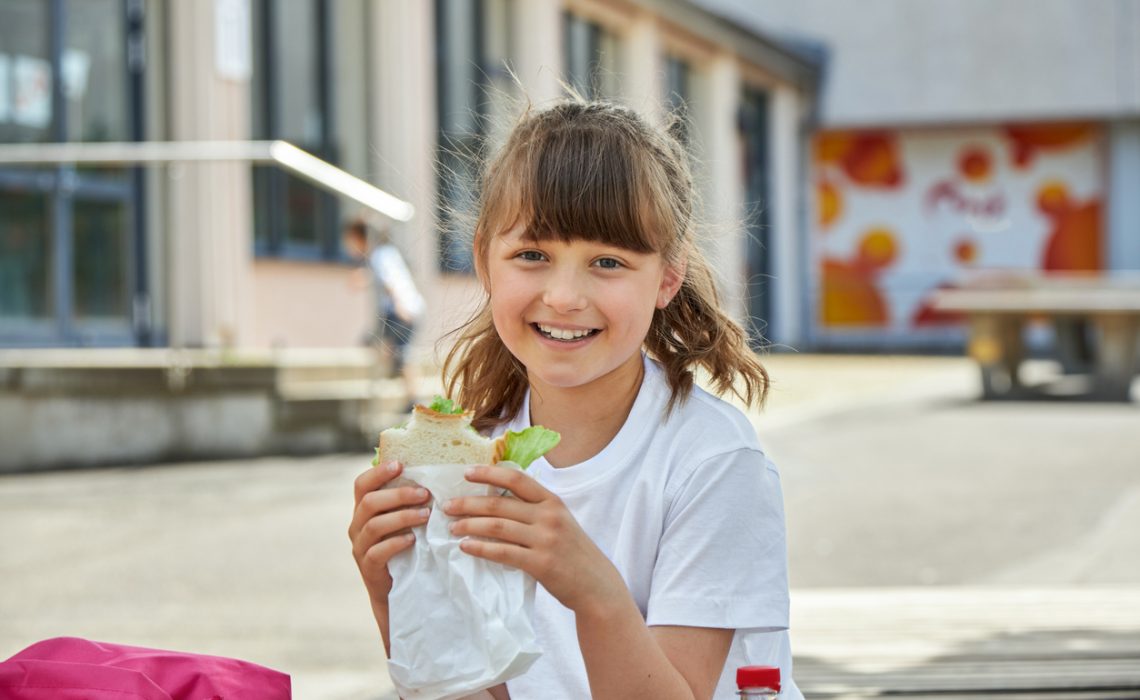 If you combine recent changes in federal regulations for school lunches with the soaring costs of food and labor in the US, it becomes clear why school systems across the country are increasingly facing the budget-busting issue of school lunch debt. This is happening at a time of historic inflation when school meal prices are rising and many families are struggling to pay rent and feed their children.
A federal waiver program, enacted during the pandemic to pay for free lunch for every public school student in America, ended last fall. Since then, according to a November 2022 survey by the School Nutrition Association, 96.3 percent of school districts reported an increase in unpaid debt. According to USA Today, since the school year began, student lunch debt has reached a record high of $19.2 million in the United States.
What Is School Lunch Debt?
School lunch debt happens when a student's family cannot afford to pay for their child's school lunch.
While there are many programs that help pay for school lunches for underserved families, hundreds of thousands of kids fall through the cracks due to new income caps and paperwork that is daunting to complete. Schools often feed these students, but they frequently keep a running tally of who ate and did not pay, requiring them to pay later creating a debt many families cannot pay.
On occasion, the debt for some families can get so big that schools stop serving the child a full meal which results in anxiety and shame for hungry children. According to the Washington Post, prior to the pandemic students in lunch debt could be subjected to humiliating treatment, anything from a stamp on the hand branding them as indebted to having their lunch thrown away by cafeteria workers.
School Lunch Statistics
The numbers coming out on the recent and rapid rise in school lunch debt are climbing!
Here are some stats to consider:
How To Pay Off School Lunch Debt with Online Fundraising
So, where will the money come from to pay off these school lunch debts?
When school lunch debt has to be paid by school districts it often comes to the detriment of other items in their school budget such as staff and teacher salaries, technology and more.
Online fundraising by individuals for their community schools is an increasingly popular solution to help erase school lunch debt. You may not be able to solve the school lunch debt problem for these families on your own, but you can help in a smaller way by joining with your friends and community to help pay off overdue school lunch balances in a district near you. Online fundraising provides an effective way to collect donations and share your fundraiser with friends and interested community members.
Wondering where you should start your fundraiser? Check out this overview of The Best School Fundraising Platforms.
Get Inspired By This Lunch Debt Fundraiser Example
Two moms in Statesville, North Carolina, Jean Foster and Emily Kiral, recently created a plan to eat away at the school debt in their school system. They launched an online fundraiser on AngeLink.com to pay off the entire $30,000 school lunch debt for Iredell-Statesville Schools.
"There's a need and it's a pretty easy fix. Statesville is such a great community and so giving and I really felt like if Statesville and Iredell County was aware of what was happening, that they would pick up that and run with it," Foster said.
Fourth-grade students at East Iredell Elementary School jumped in to help with a project to create a business plan for a hot chocolate bar, with all of the proceeds to help pay off the school lunch debt. They raised over $700 with their fundraiser! You can read more about it on Iredell News.
Emily and Jean, self-described as 'two concerned moms', are eagerly organizing this mass movement of kindness to quietly cover the entire tab and relieve hundreds of families of this financial burden.
Help Erase Student Lunch Debt Today
No child should fear going hungry. Consider supporting families in your local school system in erasing the school lunch debt in your community. You can start a fundraiser today on AngeLink and invite your community to come together and pick up the unpaid lunch tab!