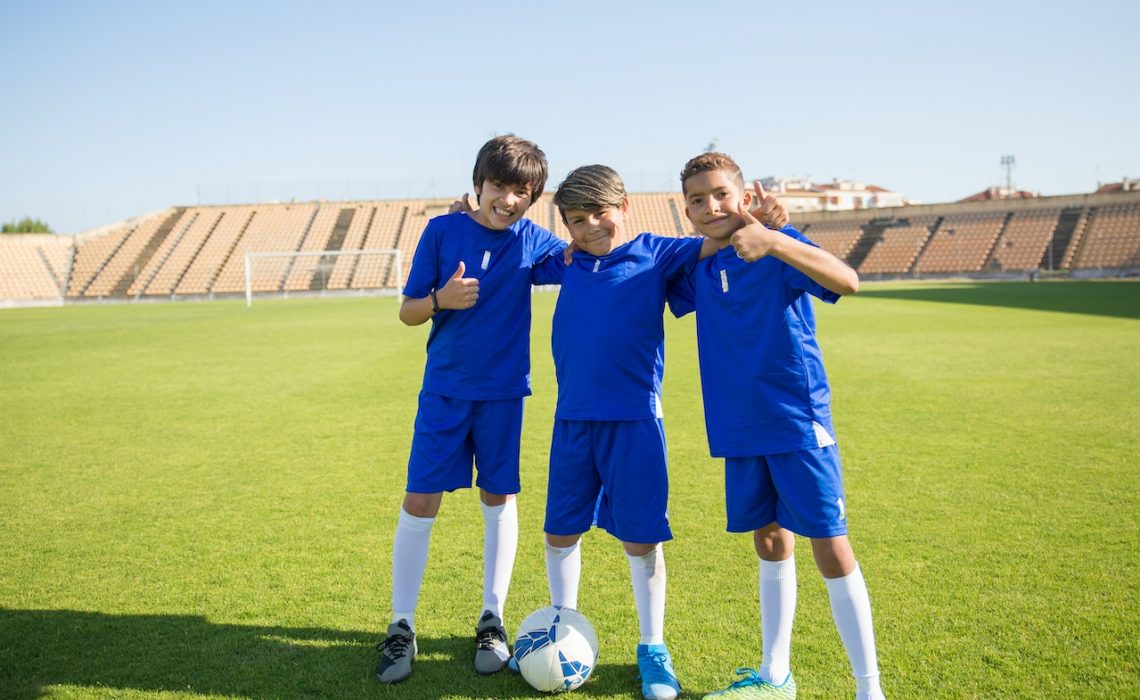 Sports teams, no matter what sport they play, will always need money. The money they make goes back to the team for equipment, travel, and other expenses. Online donation platforms are terrific solutions for sports team fundraising.
Sports teams need to raise funds for their expenses somehow. They often rely on online fundraising platforms for sports teams. Sports teams raise money in a few ways including donations and sponsorships.
Donations: Most of the time, donations come from family and friends of the team. They can also come from people who are passionate about the cause.
Sponsorships: Companies will agree to sponsor a team in exchange for promotion. This could be in the form of ads on the team website, on the jerseys, or at the games.
Online fundraising platforms allow sports teams to collect donations and sponsorships. These platforms live on easy-to-use websites with many different features. Sports teams can set goals for their fundraising, share updates, thank donors, and more. Keep reading to learn the best ways to use the money you raise. Then, we'll share which platforms you can use to start your fundraising journey!
How Teams Can Use Fundraising Sites for Sports
Sports teams rely on money for a variety of reasons. A team needs to have proper equipment, uniforms, and gear. Often, the funds raised go toward travel expenses. The team can use these funds to attend games and tournaments that may be out of the state or country.
Sports Fundraising Platforms Can Collect Money For:
Equipment like balls, bats, nets, etc.
Uniforms for home and away matches
Gear like bags and water bottles
Travel expenses like gas, food, and hotels
Tournament entry fees
League dues
Rental space for practices
Sports teams can use online platforms to gather the attention of a larger audience. Team members might have family and friends across the country who can contribute.
Benefits of Online Fundraising Platforms for Sports Teams
There are many different reasons sports teams can use an online fundraising platform! Your sports team can:
Reach a Wider Audience
You can reach people around the world who show interest in supporting your team.
Collect Donations
Online donation platforms make it easy for people to donate money to your team. All they need is a credit or debit card and they can donate any amount they want.
Get Real-Time Results
With online fundraising, you can see how much money you've raised in real-time. This is a great way to track your progress and see how close you are to reaching your goal.
Save Time
With online fundraising, you can set up your fundraiser and then let the platform do the work for you. You don't have to worry about going door-to-door or making phone calls to collect donations.
Send Automatic Thank-Yous
When someone donates to your team online, you can send them a thank-you message. This is a great way to show your appreciation and keep donors updated on your progress.
The Top Sports Fundraising Platforms
1. AngeLink
AngeLink is the world's first, female-powered crowdfunding community. We support women while also democratizing access to funding. You can create a life-changing fundraiser with a 0% platform fee. With the best-in-class AI security, your online sports fundraiser will be safe and secure on our platform. We also offer 24/7 Customer Love Support.
2. Patreon
Patreon allows fans to support their favorite creators, artists, and sports teams! Fans can make monthly pledges or give one-time donations. Sports teams can give patrons access to exclusive content. Think behind-the-scenes practice videos or send off personalized thank-you messages.
3. Rally.org
Rally.org is an online fundraising platform for nonprofits, schools, and individuals. It has a 4-star rating on Trustpilot with over 1,000 reviews. It's free to start, and they have integrated sharing features to spread your fundraiser.
4. SportsEngine
SportsEngine is an online platform that helps sports organizations manage their website. This includes online registrations and payment processing. Dubbed "The Home of Youth Sports," you can use SportsEngine to spread awareness for your team.
5. Booster
Booster is an online fundraising platform for school sports teams and clubs. The platform offers three ways to fundraise: tech, events, and gear. They've worked with over 6,400 schools and have turned a profit of over $400 million!
Features to Look For in a Sports Fundraising Platform
Fees
Platforms can either take a percentage of the money raised or charge flat fees. See what options are available to you.
Fundraising Goals
You can track your fundraising goal on some platforms and not on others. Goals could motivate your team or cause added stress. Decide what is best for your team.
Payment Methods
Some platforms only allow online payments while others also allow for offline payments.
Ease of Use
There are user-friendly fundraising platforms available, and some even have step-by-step guides.
Customer Service
Each platform has different standards for customer service. Read reviews before committing to a platform.
Fundraising Tools
Some platforms offer extra features. (Ex. The ability to sell merchandise or set up a recurring donation.) Decide which features make sense for your fundraising needs.
How to Promote Your Sports Fundraiser
Most online fundraising platforms are easy to use and only need a few minutes to set up. The hardest part is usually promoting your fundraiser.
To promote your online fundraiser, you can:
Share it on social media such as Facebook, Twitter, and Instagram
Email friends and family with a link to your fundraiser
Talk about it in person
Put up flyers in public places. (Ex. Libraries, community centers, and coffee shops—with permission, of course!)
Ask local businesses to share your fundraiser on their social media or in their store
Talk about it on your website or blog
Looking for more tips? Read How to Promote a Fundraiser: Tips for Sharing Online and Offline.
Start Using Online Fundraising Platforms for Sports Teams
Online fundraising platforms for sports teams offer the ability to reach a wider audience and collect donations. There are many different online fundraising platforms available. It's important to choose one that best suits your team's needs!
Consider the fees, fundraising goals, payment methods, ease of use, and customer service. You can establish a relationship with your donors through fundraising sites for sports. Your sports team can also choose the pace of your fundraiser by setting goals and deadlines.
If you're looking for an effective way to fundraise for your sports team, consider using AngeLink. We provide a simple solution to your fundraising needs. We offer a 0% platform fee and the ability to set a fundraising goal to track your progress. Plus, AngeLink's customer service is top-notch, so you can be sure you'll receive support along the way.
TogGet inspiration for your next sports fundraiser read