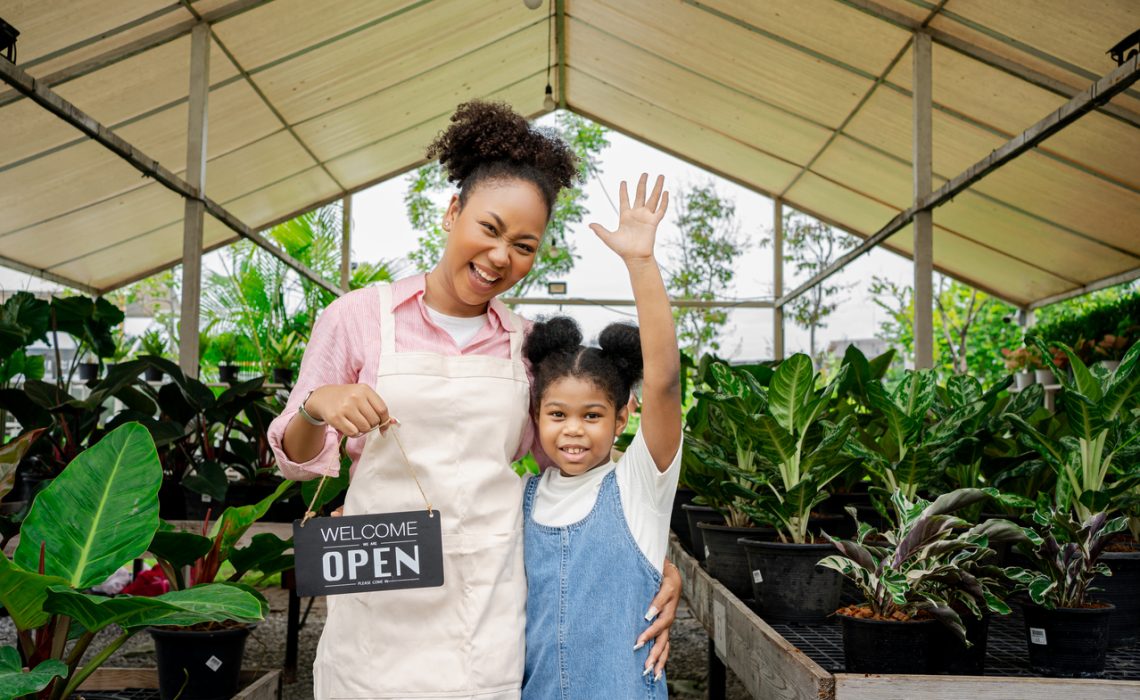 We live in a world brimming with potential and untapped opportunities. Women entrepreneurs are rising to the challenge. They're ready to carve their own paths and make an impact.
According to WBENC, in 2018 there were a total of 12.3 million women-owned businesses in the US. These businesses generated $1.8 trillion a year. That's a lot!
But a stat by Lendio tells a different story. 40 percent of women business owners applying for a loan never get funding. Women often don't get enough help when they want to start their own businesses. We need to change this and make sure women have the same chances to succeed in their business dreams.
If you want to become a female founder yourself, we're here to help! Keep reading to learn how to start a woman-owned business. You're worthy of following your dreams, like the millions of other women who have done it before you!
How to Start a Woman-Owned Business
As a woman, you can make your mark on the business world. But you need dedication and the right resources.
Here are five steps to help you learn how to start a woman-owned business:
1. Create Your Business Plan
To start your woman-owned business, it's important to make a detailed plan. This plan will guide you and help you make important decisions. 
You need to choose how you want to structure your business. There are different options, such as:
Being a sole proprietor: Good for small businesses
Forming a limited liability company (LLC): Great for medium-sized businesses
Creating a corporation: Usually suited for bigger companies
Each option has its own advantages and disadvantages. You should research each one before making a choice.
Once you've chosen the structure, it's time to create your business plan.
The business plan will include important info like:
Your business idea
Who your customers are
How you'll promote your products or services
Think about what makes your business special and how you can stand out from the competition. Also, come up with a catchy and memorable name for your business!
You'll also need to think about funding. Estimate how much it will cost to start and run your business, and determine how you'll get the funding you need.
You can look into loans, grants, crowdfunding, or finding investors who believe in your business. Include your financial projections. These will help you estimate how much money you expect to make and spend.
With a business plan, you'll be ready to start and grow your woman-owned business. Your plan will help you make smart decisions. That way, you can inspire others with your entrepreneurial spirit!
2. Register Your Business
Remember how we told you to choose a unique name? That will help you in this step!
When you register your business, you'll need to choose an official name. This will be the name you use to open a bank account and register with the IRS. You can't have the same name as another business already registered in your state.
You may need to fill out forms, provide documents, and pay a fee. Make sure to research and meet the specific registration requirements in your area.
For taxes, start by contacting your local county office. They'll give you info about the county taxes or permits you may need. They can also guide you on local tax rules like sales tax or licenses.
Visit your state's Department of Revenue website. There, you'll learn about state tax laws, such as income tax or sales tax. See if you need a state tax ID number or specific permits for your industry. Stay updated on tax law changes. Consider getting help from a tax professional or accountant. Try to choose a professional who knows about small businesses.
3. Get Your DUNS Number From Dun & Bradstreet
Getting a DUNS number from Dun & Bradstreet is important since some business programs require it. A DUNS number is a special code that shows your business is real.
It helps organizations know more about your business when you apply for:
Programs
Contracts
Loans
Other helpful resources
To get a DUNS number, you can visit the Dun & Bradstreet website or contact them for help. Once you have your DUNS number, keep it safe. You may need to use it when applying for specific programs or contracts. Having a DUNS number can open up more opportunities for your business. It'll make it easier to get support and resources.
4. Research Business Programs You May Qualify For
Want to find out which programs you qualify for? Reach out to your local Small Business Administration (SBA) office. They are a government agency that helps small businesses. They can tell you about the different programs available.
Specifically, ask them about programs for women-owned businesses, like:
You can find the contact information for your local SBA office on their website. Give them a call or send an email to let them know you're interested in learning more. They can provide you with helpful resources and guidance that are specific to your area.
5. Join Women in Business Organizations
You might have heard the quote, "Your network is your net worth." Joining a business organization for women can help you build valuable connections. There are lots of local and national networks for female founders.
Here are some examples:
These organizations provide resources to help you in your business journey. Joining a network means you can get advice from other women business owners. You can also create valuable relationships with them!
Take the time to explore these organizations and find out which one is right for you.
How to Get a Woman-Owned Business Certification
Want to get certified? The SBA's Women-Owned Small Business (WOSB) Federal Contract Program certifies woman-owned businesses.
Woman-Owned Business Certification Requirements
Here are the requirements to get certified as a woman-owned business:
Ownership: Women must own and control at least 51% of the business and be U.S. citizens.
Decision-Making: Women must make important decisions about the business and handle day-to-day operations.
Personal Net Worth: The owner's personal net worth should be less than $750,000. (This excludes certain assets.)
Income Limit: The owner's average income over three years should be less than $6 million.
Small Business Qualification: The business must meet size standards set by the SBA.
Certification Types: There are two types of women-owned business certification:

Woman-Owned Small Business (WOSB)
Economically Disadvantaged Woman-Owned Small Business (EDWOSB).
Each has different requirements.
Vetting Process: Business owners go through a thorough evaluation. This includes a review of documents and a site visit.

Getting certified will give you access to more resources and help your company grow!
How to Apply for the Certification
Check which women-owned business certification you qualify for.
Register with the System for Award Management (SAM) and create an account with the SBA.
Choose your certification method: self-certification or third-party certification.
Apply through the SBA for self-certification. You can also apply through authorized third-party organizations for third-party certification.
Provide proof of certification to the SBA. You'll undergo a vetting process that includes a document review and a site visit.
Once certified, take advantage of resources like:
Business opportunities
Visibility in supply chains
Education programs
Networking opportunities
Use Crowdfunding to Fund Your Woman-Owned Business
Wondering how to start a woman-owned business if you don't have a lot of startup cash?
You can use crowdfunding for small business to raise money for your cause. AngeLink is a great platform created by women for female entrepreneurs. It's one of the best business crowdfunding platforms for a reason. It's easy to use, and you can create a fundraiser to share your business idea and attract investors and donors.
Want to know how to use crowdfunding to start a business? Here are some tips to make online fundraising work for you:
Start with a unique idea: Check out our list of business fundraising ideas for inspiration.
Tell an exciting story: Share your business idea and why it's important. Use pictures, videos, and clear explanations. This will get people interested in your fundraiser.
Set a realistic goal: Figure out how much money you need and set a reachable target. Break down the costs and explain how you'll use the funds.
Ask your network for support: Reach out to friends, family, and people on social media. They can help spread the word about your fundraiser. Encourage them to share it with others.
Connect with your supporters: Reply to comments. Thank your donors, and give updates on your progress. Building relationships with your supporters can help you in the long run.
At AngeLink, our $1,000 Angel Grants For Women in Business recognize women in business! They help female entrepreneurs contribute to the economy.
Women have achieved a remarkable 69.5% success rate in crowdfunding campaigns. AngeLink's Angel Grant program seeks to provide funding opportunities for these women.
Ready to Become a Female Entrepreneur?
Now that you know how to start a woman-owned business, it's time to take action!
The world needs female founders now more than ever. You can create impactful products and services with your unique perspective.
Take the time to do research.
Get educated on the resources available
Build relationships with other women business owners.
This will help you understand what it takes to become a successful entrepreneur.
Most importantly, take action. Start small and keep learning as you grow. You can make your entrepreneurial dreams come true!