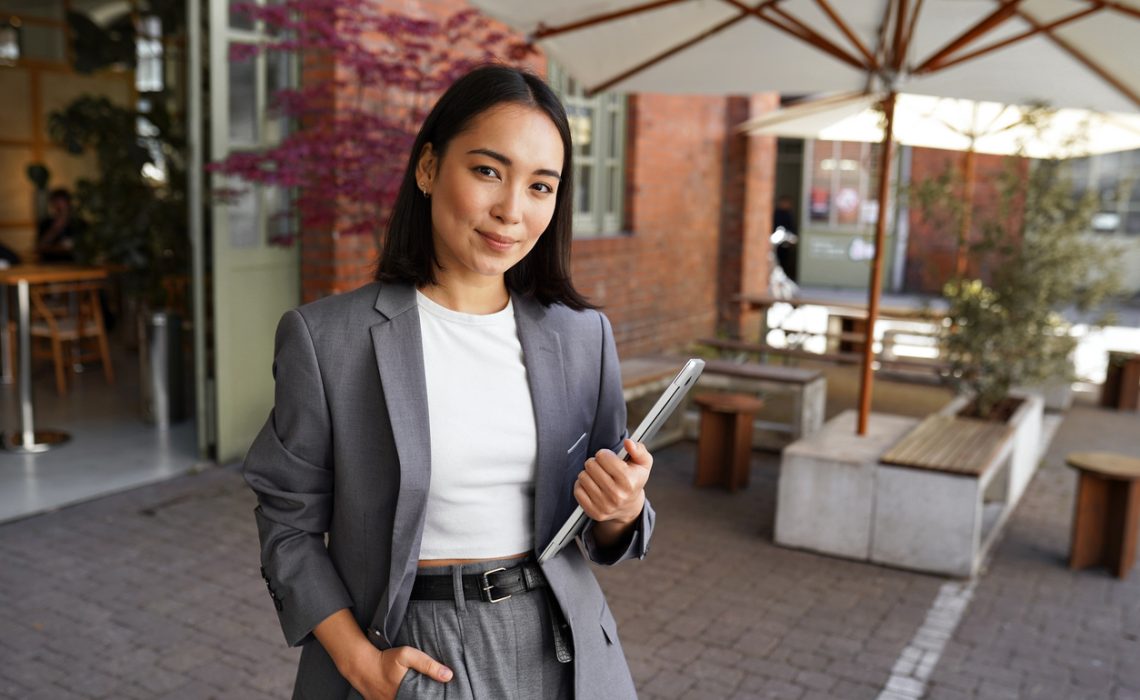 In today's business world, women entrepreneurs are making their mark. They bring innovative ideas, passion, and determination to the table. But despite their talents, many women find it hard to secure financial resources. Funding for women in business can be scarce.
According to a report by Hello Alice:
53% of women business owners express having unfulfilled financing requirements.
Loans and credit cards are the most sought-after methods of financing.
Almost 90% lack access to a business credit card.
61% rely on a personal credit card to finance their businesses.
Women also face challenges in securing funding from investors.
According to data from Crunchbase cited in Forbes:
2.3% of venture capital goes to women entrepreneurs.
But don't worry! There are funding options designed to empower and support women in business. Let's look at five impactful women-owned business funding options. They can serve as a launchpad for women entrepreneurs to turn their dreams into reality.
Once you learn how to start a woman-owned business, you need to secure funding. A world of possibilities awaits! You just need to know where to look. Let's dive in:
5 Ways to Get Women-Owned Business Funding
Women-owned businesses often encounter unique obstacles that need tailored solutions. The landscape of women-owned business funding has expanded. Today, it offers many opportunities to empower and uplift female entrepreneurs.
Here are five effective strategies for accessing funding designed for women-owned businesses. These avenues open doors for women entrepreneurs.
1. Crowdfunding for Women-Owned Businesses
Crowdfunding is one of the most accessible ways to secure funding for women in business. This method involves leveraging digital platforms to raise money from other people. Fundraisers often include incentives. (Ex. Discounted products or services in exchange for donations.)
Crowdfunding for small businesses can help you engage with potential customers. It allows you to build a loyal community while securing financial resources. You can even use crowdfunding to start a business if you don't already have one!
Interested in crowdfunding for women-owned business? Here are some tips for launching a successful fundraiser:
Fundraiser Idea
Come up with a creative business fundraising idea to catch the attention of potential donors.
Storytelling
Craft a compelling narrative. Highlight your mission, values, and the impact your business aims to create. Engage your audience with emotion and authenticity.
Visual Appeal
Use high-quality visuals. For example, use images and videos to showcase your product or service. Visuals can captivate potential backers and communicate your value proposition.
Rewards Strategy
Offer rewards to your backers based on their contribution levels. Tailor rewards that resonate with your target audience. Provide value, fostering a sense of exclusivity and gratitude.
Social Media Outreach
Leverage social media platforms to create awareness about your fundraiser. Engage with your followers. Share updates. Encourage them to spread the word to widen your reach.
If you need money fast, an online fundraiser is a great option. Here at AngeLink, we make setting up a fundraiser for your business quick and easy.
AngeLink is one of the best business crowdfunding platforms available. With AngeLink, women entrepreneurs can showcase their progress on social media with:
Free fundraiser achievement badges
Donor badges
At AngeLink, we also offer free seasonal emojis to add a touch of personality to fundraisers. You can manage your fundraiser on the go with our Android and iOS app.
We're committed to the success of our community. The AngeLink Community Foundation's 6 Pillars of Giving support and empowers women.
The 6 pillars represent unrestricted donations that support core areas of focus, including:
Female empowerment
Access to capital for women in business
Single and homeless mothers
Education in STEM fields
Underprivileged and minority women
Women's health and wellness
These pillars reflect the foundation's commitment to achieving global economic parity for women. When you start a fundraiser with AngeLink, you can rest assured that we're here to support you.
2. Women Founders Network Fast Pitch Competition
The Women Founders Network Fast Pitch Competition is an exciting annual event. The event empowers and supports female founders. It's a wonderful way to secure funding for women in business.
The competition offers a platform for women entrepreneurs to:
Compete for monetary rewards
Receive guidance in pitching their ideas
Access mentorship
Secure capital
Gain valuable in-kind services
Here are some key details about the competition:
Eligibility
The owner must be a woman or the business must be majority-owned by a woman.
The company should be based in the United States.
The company should not have raised over ten (10) million dollars in funding.
Application
The application process may vary each year. Usually, women entrepreneurs can apply through the Women Founders Network website.
Early-stage plans are welcome. The business should prove customer interest, such as customer sign-ups, surveys, LOIs, etc.
Event
The annual Fast Pitch Event is usually held in October.
Founders must attend the Fast Pitch Event to take part in the competition.
Prize
The prize offered may vary each year, but in the past, it has included a $10,000 investment.
The eligibility criteria, application process, and prize details may change yearly.
3. America's Top Small Business Awards (Formerly the Dream Big Awards)
America's Top Small Business Awards is a cherished annual program. The U.S. Chamber of Commerce, Iron Mountain, and Dell Technologies host it.
The program celebrates the accomplishments of small businesses. It also shines a light on their contributions to the economic growth of the United States.
Let's delve into some essential details about this prestigious award:
How to Take Part
Businesses must complete and submit an application by the designated deadline.
Eligibility
Entrants must meet certain criteria, such as:
Legal Residency: Be a legal resident of the United States.
Operational History: Operate a for-profit business within the United States for at least one year.
Size Requirements: Maintained a business size of fewer than 250 employees or gross revenues of less than $20 million for both 2021 and 2022.
Award Rules: Agree to abide by all the Award Rules. These may include the possibility of attending an award ceremony.
Prizes
Prizes may vary from year to year. The winner in 2023 will receive national acclaim and a cash prize of $25,000!
If you're looking for funding for women in business, consider applying for awards. You never know—you might just win!
4. The Women Entrepreneurs Financing Program (We-Fi)
The Women Entrepreneurs Finance Initiative (We-Fi) supports women entrepreneurs by:
Expanding their access to financial resources
Enhancing their capabilities
Fostering networks
Providing mentorship opportunities
Facilitating connections to domestic and global markets
Here is some important information about the program:
Management
We-Fi is a partnership of:
14 donor governments
8 multilateral development banks
Various stakeholders from the public and private sectors
Participation
We-Fi does not directly provide funding to women entrepreneurs. Instead, it collaborates with implementing partners. The partners deliver programs and services that support women entrepreneurs.
Eligibility
We-Fi programs and services assist women entrepreneurs in developing countries. The eligibility criteria for specific programs and services may vary. They depend on the implementing partner and the country of operation.
We-Fi aims to remove barriers to financial access. It offers supplementary services such as capacity building, networking opportunities, mentorship, and more.
5. Grants for Woman-Owned Businesses
AngeLink offers $1,000 Angel Grants for Women in Business. AngeLink launched this program to provide support to women pursuing their entrepreneurial dreams.
Women entrepreneurs should launch an AngeLink fundraiser to apply for an Angel Grant. They should choose the Business category. Then, they can share their missions and stories on social media. Community engagement is key!
The eligibility criteria for Angel Grants include:
Being a woman-owned business located in the United States
Contributing to the community
Operating as a small, independently owned business with annual revenue under $10 million
Demonstrating an inspirational story, mission, and social impact
All entries must adhere to AngeLink's Terms of Service to qualify for an Angel Grant.
Other organizations offer grants to women-led businesses. For example, the Fearless Fund focuses on supporting businesses led by women of color.
They provide funding to businesses at different stages.
WomensNet sponsors a program called the Amber Grant. They offer:
The Monthly Amber Grant: (1) $10,000 winner each month
The Annual Amber Grant: (2) $25,000 winners each year
And there are more! View the complete list of WomensNet grants.
Ready to Make Your Entrepreneurial Dreams Come True with Women-Owned Business Funding?
Looking for funding for women in business? There are many programs available to help you reach your goals. Do your research and compare the different offerings to find the program that is right for you.
Remember, even if you face challenges while pursuing your dreams, don't give up! With hard work and determination, you can make them come true.
Crowdfunding for women-owned business is a great place to start!