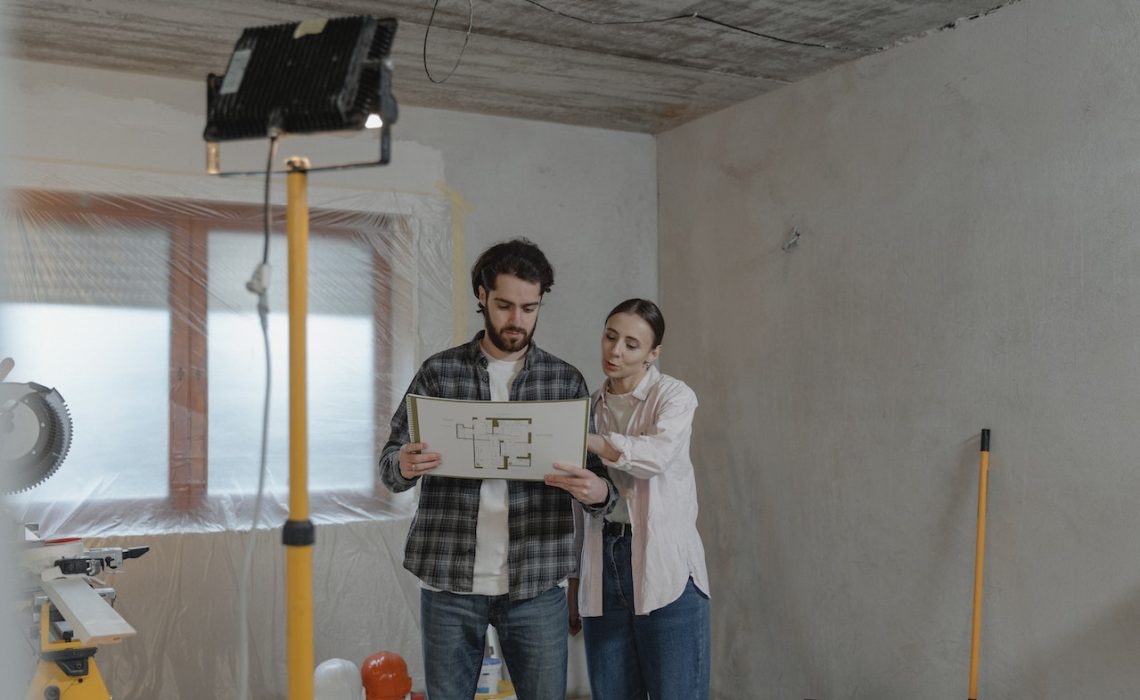 Nobody enjoys coming home to find a leak or a new crack in the foundation. Unfortunately, emergency home repairs happen unexpectedly and can be very expensive.
Emergency home repairs sometimes take you by surprise. Not only can they be stressful due to urgency, but the cost is also daunting. Thankfully, there are some ways you can plan for these costly repairs. With a bit of preparation and foresight, you can be ready to take care of any surprises coming your way.
Keep reading to find out how to pay for emergency home repairs! We will also offer you multiple options for the next time it happens. It's always better to be safe than unprepared and sorry. Especially when it comes to your home.
Why People Need Emergency Home Repair Assistance
No one wants to pay for an emergency home repair, but unfortunately, they are sometimes unavoidable. It can be a leaky roof, damage from a natural disaster, or any other type of problem that requires fast attention. People need access to cost-effective repair options to get their homes back in order.
These repairs can often be unaffordable for some families on tight budgets. That's why having access to emergency home repair assistance programs can be crucial. These types of programs can offer much-needed support during difficult times. When a natural disaster causes damage to homes, families can feel protected by their repair assistance. Emergency home repairs after floods, earthquakes, and hurricanes do not have to break the bank. 
If you're a homeowner it is beneficial to know about the many types of assistance available in your area. But it's also helpful to know what other options you have. Online fundraising helps families prepare before and after an emergency from anywhere in the world.
4 Ways to Help With the Cost of Emergency Home Repairs
Emergency home repair assistance comes in many forms. Grants, loans, or other financing options can help you restore your home. Let's dive into four different ways to help with the cost of emergency home repairs.
1. Loans For Emergency Home Repair
Loans provide much-needed relief in times of crisis. They also give you the peace of mind that comes from knowing you have a reliable plan when an emergency strikes. With these loans, you'll be able to take care of any repairs efficiently so that your home is back to normal. There are many loans for emergency home repair, such as:
Home equity loan
Personal loan
Home equity line of credit (HELOC)
Cash-out-refinance
Credit cards

Pros
Gives you more time to pay for the repair.
Can get competitive rates with a good credit score.
Flexibility to decide which loan works best for you.
Usually fixed interest rate and payment schedule.
Cons
If your credit score is low, you might not get approved for a loan.
If another emergency occurs, you will need to apply for a new loan.
With a home equity loan, you run the risk of losing your home if you miss payments.
Banks could sue and bring you to court if you miss payments.
2. Government Home Repair Assistance
Government home repair assistance can be a lifesaver for homeowners. Whether you're dealing with an emergency repair or need some help in your home, you have plenty of options. This assistance usually comes in the form of emergency home repair grants or loans. The best nationwide home repair assistance programs include:
Contact your local and state offices to find out about programs in your community. Some areas may have more emergency home repair grants and loans available.
Pros
Can use multiple assistance programs.
May not have to be repaid (loan forgiveness).
Do not need much equity in your home.
Can supplement or replace homeowners insurance.
Cons
Some programs may have income eligibility and age requirements.
Property types limit the loan amount and repayment terms.
Assistance may have a minimum age of home requirement.
May only cover repairs necessary for safety and health.
3. Homeowners Insurance
Homeowners insurance is a great way to protect yourself and your property from loss. Having homeowners insurance will give you peace of mind. You don't have to worry about coming up with the money. Instead, your policy will kick in to help get your life back on track. You can also customize your coverage to meet your specific needs and budget. This means you won't have to worry about paying for any unnecessary benefits. Homeowners insurance policies offer different levels of coverage including:
Actual cash value
Replacement cost
Guaranteed (or extended) replacement cost/value
Pros
May pay to repair/replace personal belongings
May pay for you to live somewhere else while repairs are being done
Provides property and personal liability coverage
Can choose the insurance coverage that works for you
Cons
Could eliminate discounts on your policy
Usually raises your premium
Won't cover all damages (natural disasters, war, infestations)
Might not be worth using for small claims/minor damage
4. Fundraising For Home Emergency Repair Costs
If you need emergency home repairs and can't afford the costs, fundraising could be a great way to cover them. Fundraising can help you cover the costs your insurance won't cover. This allows you to get back on track with the repairs as quickly as possible. Here are our favorite ways to get started with fundraising:
Throw a fundraising event
Collect donations at a booth/table
Sell a product/service
Ask friends, family, and neighbors for donations
Create an online fundraising page
Pros
Don't need to pay anyone back
Receive community support
Can start for free
Set your own goals
Cons
May be difficult to be vulnerable and tell your story
Requires consistent posting and sharing online
If you raise over your goal, you can use the money to start an emergency fund. An emergency fund is a great idea for future emergencies. When an emergency strikes, you will have funds available for repairs.
For additional help check out What is an Emergency Fund and How to Build an Emergency Fund.
Get The Assistance You Need For Emergency Home Repairs
Now you know how to pay for emergency home repairs when an unforeseen situation happens. It's better to have a plan in advance! However, you have many options available. You can take out a loan with a payment plan and competitive rates. If you meet the requirements, you can access government home repair assistance. Homeowners insurance can cover most unplanned damage. Or, you can use our favorite method to pay for emergency home repairs, which is fundraising.
It's easy to start a fundraiser and start generating donations. For your next home repair emergency, make sure you're prepared. To start fundraising for yourself or a loved one, visit AngeLink. We offer expert fundraising tips to help you get started. You can tell your story and provide images and videos on your fundraiser page. Then, you can start an emergency fund to prepare for future emergencies.
Check out 6 Disaster Relief Fundraising Ideas to Help People With Emergencies and How to Start a Fundraiser for a Family In Need for more helpful fundraising tips during emergencies.