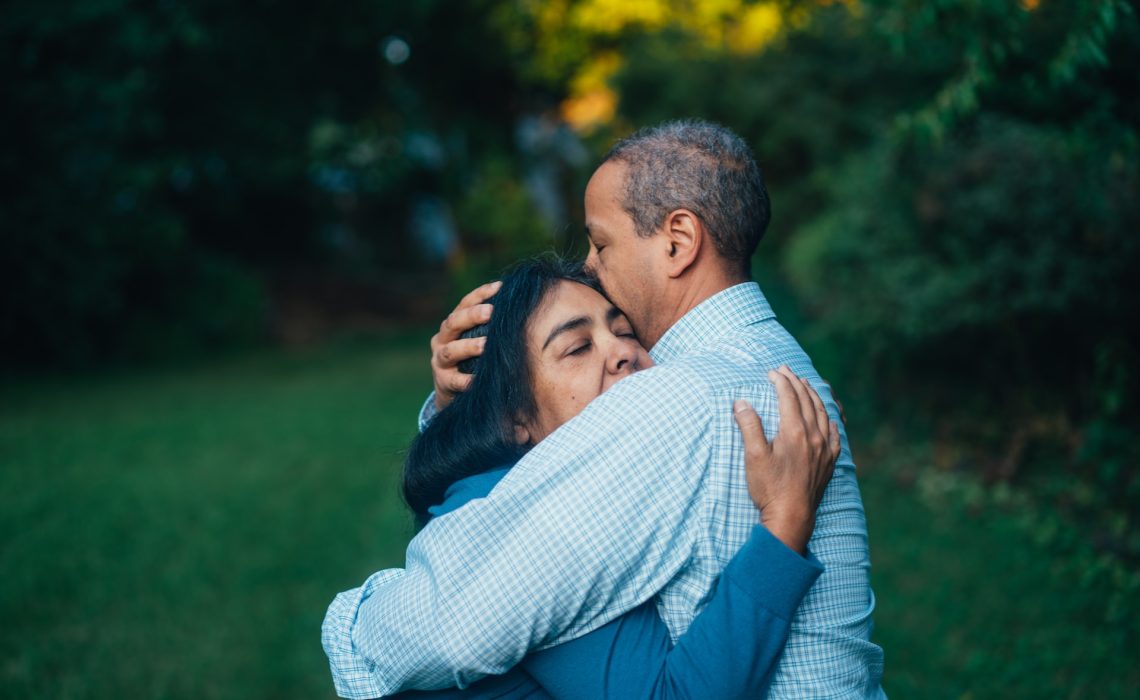 It is incredibly difficult for a family to see their home destroyed by a hurricane. We all have a personal attachment to our home and the belongings inside of it. It's an emotional experience to lose everything. Finding temporary shelter and rebuilding a home causes an emotional and financial impact. Figuring out how to recover from a hurricane can be stressful and traumatic for a family. We'll walk you through a few ways you and your loved ones can find support following a natural disaster.
How Much Does It Cost to Rebuild After a Hurricane?
The cost to rebuild a home after a hurricane is expensive. The total cost varies by factors, such as the type of damage and size of the home.
According to NBS news, the price of lumber peaked in January 2022. Homeowners can pay a minimum of $4,000 for water damage and $10,000 for moderate wind damage, according to New Orleans Legal. This does not include mold removal. The Office for Coastal Management reports a total cost of $145 billion in the U.S. for climate disasters.
3 Ways to Get Financial Help to Rebuild After a Hurricane
It's crucial to seek financial help after hurricane home destruction. If you have homeowners or natural disaster insurance that is a good place to start to seek financial aid. You can also find support with emergency fundraising. Fundraising for hurricane relief is an accessible and fast way to deal with the aftermath. Angel Grants can help your fundraiser turn into a success. You can also apply for a hurricane relief grant.
1. Insurance or Loans
The cost for repair could even be a lot less if you have homeowner insurance. You may need to pay for extra disaster relief insurance. For example, the National Flood Insurance Program can cover up to $25,000 in water damage. Insurance coverage can be a smart backup for many people.
On the flip side, it can also be too expensive for some to afford. Another option is to take out a long-term loan with low interest with the U.S. Small Business Administration. This loan could support up to $200,000 of repair or replacement costs. The low-interest and long-term loan can be an affordable solution. However, you will still need to pay the money back, which can be a financial burden.
2. Start a Hurricane Relief Fundraiser
Disaster relief fundraising brings your community together during a time of distress. You can reach your financial goal and pay for the repair that is otherwise hard to afford.
There are many pros to fundraising. You can have immediate aid for shelter, food, and water. A hurricane relief fundraiser can have a great impact on a community through collaboration and support. You can distribute funds to long-term rebuilding initiatives with hurricane relief fundraising.
There are also some challenges with disaster relief fundraising. It can be hard for people to share their stories and be vulnerable in a time of crisis. At AngeLink we have seen that vulnerability drives friends, family and even strangers to donate to a fundraiser. Vulnerability is scary but it opens up a part of your life that others can connect to and empathize with.
There are examples of powerful community fundraisers in the wake of disaster. For example, AngeLink's Marissa Collections emergency fundraiser raised money for Hurricane Ian's devastating destruction. This success story exceeded their $150,000 goal and raised $228,980. They matched up to $50,000 in donations for Support Southwest Florida. 100% of donations were given to five non-profits in support of serving victims and their families. Check out these disaster relief fundraising ideas to help you get started.
For more advice read How to Start an Online Fundraiser.
3. Apply for Hurricane Relief Grants
Hurricane relief grants are another resource to help you rebuild. It's good to consider the pros and cons that hurricane relief grants offer.
Some pros are that you do not have to pay loans back and they can be flexible based on your needs. FEMA Grants are available for pre and post-emergency or disaster-related projects. These are federal grants that fund individuals and institutions. You can also apply for the Individuals and Households Program. This FEMA grant helps you repair or replace your damaged home and find temporary housing.
The downside to federal relief grants is that they can be very competitive. You must report all details of the disaster, which can be a long process. People of low economic status are also disproportionately affected by natural disasters. They can have limited access to disaster aid. That's why at AngeLink we offer Angel Grants to natural disaster victims to help jump-start their fundraisers.
Find the Support You Need to Rebuild
Now that we have looked at the challenging impact a hurricane has on victims, it's important you know how to recover from a hurricane to help yourself or those in need. Finding extra support is necessary to rebuild after hurricane damage. Victims need a lot of resources to bounce back, like physical and financial help. You can research how to help hurricane victims so they can get back on their feet. 
If you're on a budget then you can look into how to volunteer for hurricane relief. If you want to prepare for a hurricane disaster then you may want to save money in a separate fund. What is an emergency fund? An emergency fund is a safety net that will grant you immediate access to resources. It's another way to seek support and ease any stress you may encounter.