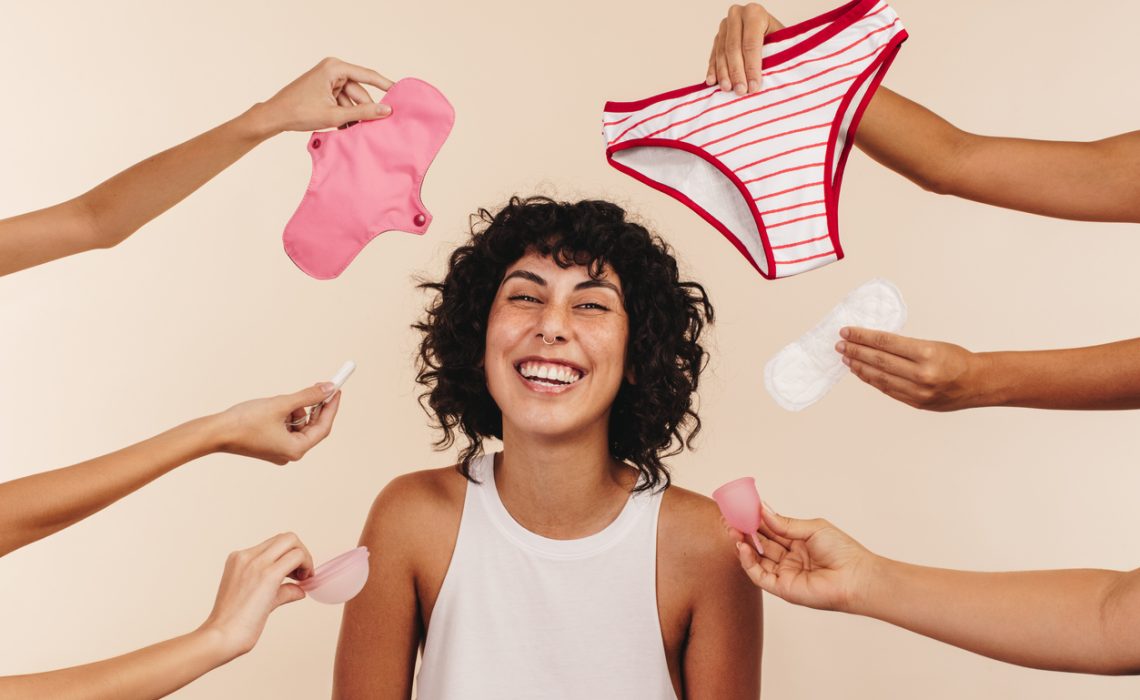 Period poverty is a topic that is important and often overlooked. According to the World Bank, 500 million people worldwide cannot access menstrual products.
It's a problem that should concern everyone—because no one should have to go through this. But guess what? There's something we can do to help!
We're about to explore how to help period poverty. Grab your thinking caps and let's dive into this critical topic—it's time to make a change!
What Is Period Poverty?
Menstruation can be a difficult time for many girls and women. But it's even more challenging when they can't access pads or tampons. Many girls and women don't have the sanitary products they need to stay clean and comfortable. We call this struggle period poverty.
In some communities, period poverty can result in girls and women:
Missing school or work
Feeling embarrassed or ashamed
Resorting to using inadequate substitutes like toilet paper or old rags
Taking medication to skip their periods
Getting infections due to lack of hygiene
As you can see, this issue has serious implications. We have to address it.
What Are the Causes of Period Poverty?
The causes of period poverty include:
Financial struggles: Many people facing period poverty don't have a lot of money. According to Obstetrics & Gynecology, two-thirds of low-income women cannot afford menstrual products.
Government assistance changes: Sometimes, the government cuts funding for certain programs. This means that people might have less money to buy the products they need for their periods.
Experiencing homelessness: Imagine not having a permanent place to live. When someone is experiencing homelessness, they often don't have enough money to buy period products. They have to focus on finding food and a safe place to stay. It's tough for them to take care of their menstrual hygiene when they don't have the resources they need.
Neglect and mistreatment: Some caregivers can buy period products, but they don't prioritize them. Young girls may not have the support they need during their periods.
Supply problems: There can also be disruptions in the supply chain. (Ex. During the COVID-19 pandemic, according to the National Library of Medicine). This means that it becomes harder to find affordable menstrual products.
Isolation and exclusion: In many cultures, people view menstruation as taboo. The stigmatization can be quite a burden for women to endure. In certain regions, women face pressure to leave their homes when they menstruate.

For example, in Nepal, there is an ancient tradition called chhaupadi. It involves banishing girls and women to so-called menstrual huts during their periods. Instead of participating in normal activities, women must confine themselves to the huts. (Source: USA For UNFPA)

Menstrual huts are illegal in Nepal, but they still exist throughout the nation. Many people believe they will face ill fortune if they don't abide by the custom.

It is disheartening to witness the persistence of such beliefs. They overshadow a natural aspect of womanhood and lead to unnecessary isolation.
It's important to consider each of these causes when we're discussing period poverty. We have to be aware of why it is happening so we can find solutions to address it.
What Are the Effects of Period Poverty?
Now that we've covered the causes of period poverty, let's see what some of the effects are. Period poverty can lead to many serious issues:
Isolation From Family, Friends, School, and Work
Girls can feel isolated or left out from everyday activities during their periods. Menstruation can bring challenges that make it difficult for girls to function.
Missing school or work is another consequence of feeling isolated during periods. Girls may have to stay home because they don't have access to the resources they need. This absence can affect their education and future opportunities.
According to the World Bank, research in Kenya revealed distressing statistics about menstruation. 95 percent of menstruating girls missed one to three school days. 70 percent struggled with their grades.
The concerns don't end there. Over 50 percent admitted falling behind in school due to menstruation. There is an urgent need to address these challenges. We must ensure every young woman has the support she deserves during her menstrual cycle. Feeling isolated during periods is not fair, and girls should not have to go through this.
Increased Risk of Infection and Insufficient Hygiene
A study from Journal of Global Health Reports revealed a grave truth. In 2021, there were 16.9 million low-income women in the US. Two-thirds of them reported being unable to afford menstrual products. Half of these women had to make a difficult choice. They could either buy menstrual products or put food on their tables.

You can imagine the circumstances this issue could lead to. Girls and women may resort to using inadequate substitutes like toilet paper or products that are not made for menstrual use. This can put them at risk of infections and health problems due to poor hygiene.
Negative Impacts on Mental Health
Period poverty can have a big impact on mental health, too. Girls may feel ashamed or embarrassed by their periods. This can lead to low self-esteem, anxiety, and even depression over time.
According to the George Mason University College of Public Health:
Women who faced period poverty were likelier to experience moderate or severe depression.
Those who did not experience period poverty had a lower rate of depression.
It's clear that period poverty can lead to mental health issues. That's another reason to work toward ending period poverty for good.
How to End Period Poverty: 6 Ways to Support Change
Now that we know the causes and effects of period poverty, let's look at how to help period poverty. Here are six ways to help end period poverty:
1. Raise Awareness to End the Stigma
One of the biggest issues surrounding period poverty is the stigma around menstruation. We need to educate people and raise awareness about this issue. Everyone should understand why it's so important to have access to menstrual products.
Use social media to spread the word, and encourage your network to do the same. You can use hashtags like #MenstruationMatters or #EndPeriodPoverty to spread your message!
2. Start a Fundraiser to Create Hygiene Packs
Another way to help is by starting a fundraiser. Crowdfunding platforms like AngeLink make it easy to start an online fundraiser.
You can collect donations from your network. Then, use the money to create hygiene packs with all the menstrual products someone would need.
These packs can go to those in need. This will help them access the resources they need to manage their periods with dignity.
Wondering how to raise awareness for your fundraiser? Share it on your social media pages and ask your friends and family to spread the word. Optimize your fundraiser page by using engaging copy and visuals. You want your message to stand out.
Ready to begin? Learn how to start a fundraiser of your own.
3. Donate to Help End Period Poverty In Schools
According to NPR, California legislation requires schools to stock free period products. But not all states mandate this.
Many schools struggle to have enough period products for their students. Donating or volunteering at local schools can help. You should donate to causes you love. It can make a real difference.
You can also support organizations working to end period poverty in schools. They provide resources and education to students in need.
4. Volunteer With Period Poverty Organizations
Looking for more direct ways to help? Consider volunteering. Period poverty organizations work to reduce the effects of this issue in communities.
They offer many ways to get involved. You can volunteer at events, help with fundraising efforts, or even become an advocate. Whatever your skill set, you can find a way to help make a difference.
Sites like VolunteerMatch or Idealist are great places to find volunteer opportunities. You can also contact specific period poverty organizations to see if they need volunteers.
5. Campaign to End the Tampon Tax
In many states, there's an extra sales tax on menstrual products. We call this the tampon tax. It burdens those who already struggle to afford these essential items. According to Alliance For Period Supplies, 22 states still impose the tampon tax.
Your voice has power. Reach out to your local and state government leaders. You can help make period poverty a priority issue. Your advocacy could contribute to policy changes that have a lasting impact.
Organizations like The Pad Project work to bring this discussion to the forefront. They're wonderful resources for understanding the issue and exploring ways to take action. But they need your support. They need your involvement.
You can help end the tampon tax by campaigning for change. Write to your representatives and take part in protests. Every voice makes a difference!
6. Sign Petitions to Support Ending Period Poverty
Finally, you can act by signing petitions that support ending period poverty.
Organizations like Change.org and PERIOD have petitions available to sign. These petitions help create awareness about period poverty. They urge policymakers to take action. It's a simple way to make your voice heard and support the fight against period poverty.
With these six steps, everyone can play a role in ending period poverty. Together, we can create a world where everyone can access essential menstrual products!
Menstrual Care Is A Basic Human Right
At the end of the day, period poverty is a human rights issue. With increased awareness and action, we can help everyone care for their bodies.
Period poverty is a solvable problem. Let's work together to make sure everyone has access to the menstrual care they deserve.
Ready to get started? Consider launching a fundraiser to raise awareness about period poverty. Our team at AngeLink will have your back throughout the entire process!