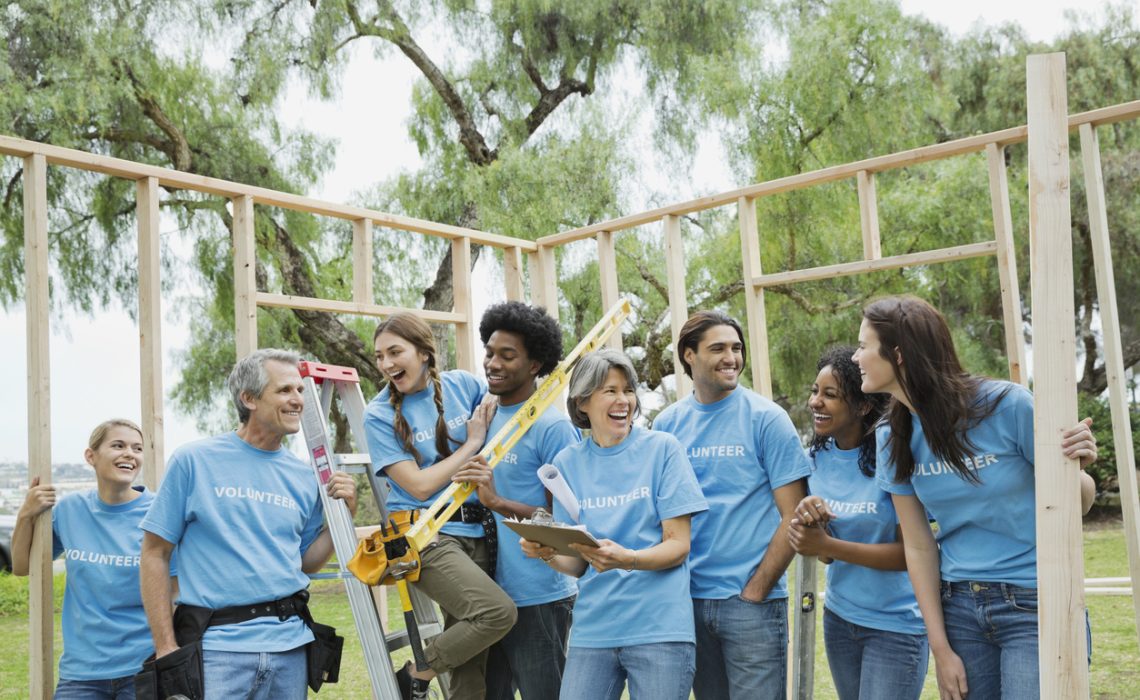 When you're passionate about a cause, donating is one of the best ways to show your support and make a difference. Whether you help people or animals, donating puts your money to good use. It also begins a ripple effect, spreading awareness and increasing donations across communities.
Giving continues to grow each year with 69% of donations coming from individuals. A donation from one individual can influence another person to give, as seen through Giving Tuesday. With over 400 community campaigns in 60 countries, this event collected $2.7 billion in 2021 for charitable causes, according to Balancing Everything.
Donating helps spread awareness about important causes. It also allows organizations to do more of the work they do best. With extra funding, they can reach even more people with their message. Plus, donating can be very rewarding. Knowing that you've helped someone in need can be incredibly fulfilling!
Through donating, you can put your money where your mouth is. It is easy to say "I support xyz," but what are you actually doing behind the scenes to make a difference?
Let's talk about why you should donate to causes you love. We also share some great causes to donate to if you need somewhere to start. If we all pitch in, we can make a huge difference.
Why Should I Donate?
Donating to causes you care about is one of the most meaningful ways to make a difference in the world. Whether you donate your time or money, you can support those who are struggling. Donating to causes you love provides direct help for those in need. It also motivates others to do good throughout the world.
Here are some of the most compelling reasons why donating is important:
1. You're Helping Those In Need
When you donate to a cause you love, you are helping people in so many ways. Your generosity can help provide necessary resources for those in need. These include food and medical supplies. Donations can also fund programs that help communities thrive. These include education initiatives or vocational training. They can also support research efforts. Research can help find cures for diseases or develop renewable energy sources. In short, your donations have the potential to make a real difference in the world. Plus, you'll know that your hard-earned money is going towards something meaningful.
2. You're Supporting Organizations That Make A Difference
Donating to a cause you love is one of the most effective ways to make an impact. According to Non Profit Source, 77% believe everyone can make a difference by supporting causes. Your contribution can help create positive change in the world, no matter how big or small. It doesn't just benefit those receiving donations, either. It also helps give donors a sense of purpose, knowing they are supporting something good. You can provide clean water to communities in need. You can also help animals at a local animal rescue. Whatever it is, your donations have the power to transform lives around the globe. Donating provides tangible results and measurable progress toward achieving those goals.
3. You're Inspiring Others
Your donations inspire others to give too. Not only are you helping out those in need, but you're also inspiring others to take action as well! Donations have continuously risen over the years with a 4% increase in giving from 2020 to 2021. Seeing someone care enough to donate leaves people feeling motivated. It sets off a ripple effect of generosity and kindness that has the power to create real change in our world. This collective effort can really make a difference to people and the planet.
4. You're Making A Statement
When we stand together, we can create change in the world. Donations are one way of showing that you believe in a particular cause and want to see it succeed. Donating is not just about money – it's an expression of your values. Your donation sends a message that you believe in the mission and want to help make a difference. You can take pride in knowing that your contribution will have an impact on advancing the cause. Every dollar counts, and there is an appreciation for your generosity. Show off your philanthropic spirit and let others know how much you care.
5. You're Investing In The Future
Donating to a cause you love is an investment in the future. This will pay dividends both now and for generations to come. It can help support education, health care, social justice initiatives, and more. By investing in these causes, you're helping build a better future for everyone. This benefits those currently supported by the cause. It also benefits future generations who may not even be born today.
But, where should you donate? Crowdfunding sites are a good place to start. Fundraising is a popular choice to attract attention for the causes you care about. Find out expected and unexpected reasons why fundraising is important. Then, you can get started with your own campaign.
Good Causes To Donate To
Donating to a good cause is one of the most rewarding and selfless things you can do. You can help make the world better in many ways. You can donate your money, time, or skills to causes that address global concerns. These include poverty, healthcare, education, animal welfare, and more. You can support a local charity. You can also get involved in an international organization. There are plenty of worthwhile causes out there that could use your assistance. Here are just some of the great causes to donate to:
Empowering Women
Powered behind the mission of uplifting women, the AngeLink Community Foundation gives back in many ways. The foundation's six pillars give support to disenfranchised women. They support female inequality and injustice and access to capital for women in business. The foundation also provides for single and homeless mothers, girls & women in STEM, and underprivileged and minority women. The final pillar funds medical research and support for women's health & wellness.
Providing Meals For Those In Need
Helping to provide meals for those in hunger is an incredible way to make a difference. Aside from donating money, you can also donate your time at local food banks or soup kitchens. You can even organize fundraisers and get your friends and family involved! There are so many ways to fight against hunger in our communities, and every little bit helps. Action Against Hunger is a great organization.
Protect Endangered Species
The protection of endangered species is an important cause and one that you can help with. Donating to conservation efforts allows you to help save the lives of threatened animals. Your money can go towards research, habitat restoration, and more. Your support will also ensure that these conservation efforts continue into the future. An example of an organization that protects endangered species is the World Wildlife Fund.
Build Homes
When it comes to building homes, there's no better way to make a difference than by donating. By giving money or supplies, you can help people in need get the shelter they need. For instance, you could help build new homes in disaster-stricken areas. You could also support organizations that improve housing access. If you're looking to donate to help build homes, consider Habitat for Humanity.
You can start donating through an online fundraising page! They are simple to set up and let you collect donations from anywhere in the world. You can also involve your local community to make a difference. Learn about community fundraising and the top benefits.
Make An Impact Today
Donating to a cause you care about is one of the easiest and most meaningful ways to make an impact. Even just giving a small amount can go a long way. This is especially true when it's combined with donations from other individuals. You'll be helping those less fortunate. Also, you'll be supporting important research initiatives.
Crowdfunding is an amazing way to give back and donate to causes we care about. It can also be a great way to raise funds quickly without having to rely on traditional means. Plus, it's easy to set up and manage a fundraiser. All you have to do is set your goal and write a compelling story about why you're fundraising for your cause. Then promote it through social media and other channels. With the right strategy in hand, you can easily reach your goals in no time! Read our Fundraising Tips for more insights.
Create your fundraiser today with AngeLink! We solve common fundraising challenges with our features. You are backed by 24/7 Customer Love Support and have access to easy social media sharing. Show off your achievements with badges and make a difference in your community!