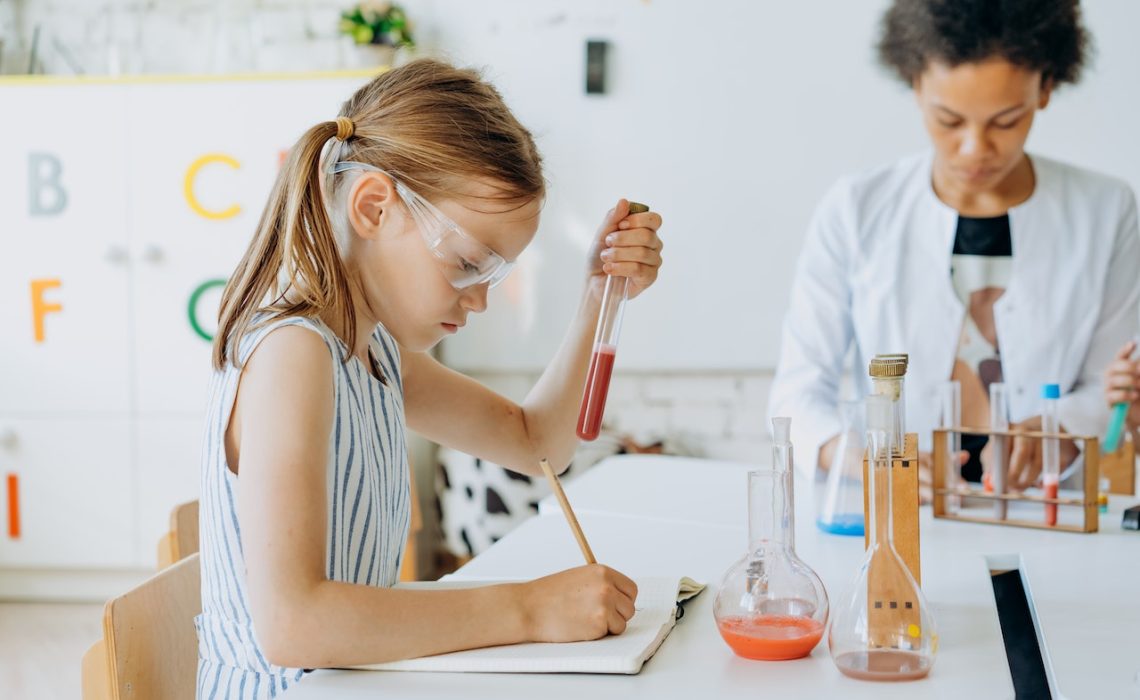 Finding the right scholarship for you can be daunting. Fortunately, there are many options out there. Women now have more opportunities when it comes to finding money for education. Additionally, many organizations offer scholarships specifically for women who are furthering their education. This could mean anything from grants to tuition costs to help with housing, etc.
No matter where you are in the world, there is help available for women wanting higher education. Scholarships can make a huge difference. If you need to fund undergraduate studies or a graduate degree, there is a scholarship out there for you. They can also help female students who might not be able to afford college tuition.
Many organizations are stepping up and providing opportunities for women. With so many possibilities out there, it takes some research and dedication to find the right one for you. Check out our best recommendations for scholarships for women in STEM!
College Scholarships For Women In STEM
Women in STEM have come a long way. Despite the gender gap, more and more women are pursuing STEM degrees and careers. But still, women have to seek out the extra support they need to succeed. That's why college scholarships for women in STEM can be so important. They help bridge the gap between opportunity and potential. This gives more women access to higher education and career advancement. Some great women in STEM scholarships include:
This scholarship provides full tuition and fees for four years of undergraduate education. This is for a woman studying any STEM degree at any accredited college or university. The scholarship aims to make STEM fields more accessible. Also, it's meant to encourage women to pursue their dream careers in the sciences.
This scholarship awards a woman each year who has demonstrated outstanding academic achievement. They must also show an interest in science fiction. The amount of the scholarship varies, but the recipient typically receives a grant of up to $5,000.
The Society of Women Engineers Scholarship Program recognizes and supports students in engineering. This program provides deserving young women access to invaluable resources. It also gives funds to help make their dreams of higher education come to life.
Graduate Scholarships For Women In STEM
Graduate scholarships for women in STEM can make a world of difference. With the help of these funds, female STEM students have the opportunity to cover expenses. It helps buy the necessary materials for research or fieldwork. In addition, recipients can even take time off from their day job to focus solely on their studies.
The support doesn't end there. Many scholarship programs also offer networking opportunities with professionals in the industry. These resources are invaluable for women pursuing graduate degrees in STEM fields. They provide guidance throughout their education and offer career possibilities. Examples of graduate scholarships for women in STEM include:
The Clare Boothe Luce Program Scholarships are a great opportunity for women in STEM. They provide grants aimed at helping these women advance their studies.
The Dr. Nancy Foster Scholarship Program is an amazing opportunity. This is for aspiring oceanographers, marine biologists, and marine archaeologists. This scholarship provides help for the recipient's graduate studies.
This scholarship offers high school seniors and college undergraduates financial help. It is for students with an interest in the study of science. The scholarship gives a preference to students who are pursuing studies in zoology.
Women Of Color In STEM Scholarships
It's no secret that women of color have had fewer opportunities in STEM fields. Yet, there are many scholarships available to help support the growth of young women of color now. Getting a degree in a STEM field can open up so many doors for your future. With these women of color in stem scholarships, it's easier to get the education you need.
These scholarships vary with eligibility criteria and award amounts. They all share one common goal: to create more parity between men and women in STEM fields. By investing in women of color, we can help everyone have an equal opportunity to pursue their dreams.
This scholarship helps minority students have access to a successful college experience. The scholarship covers up to $10,000 for tuition and education costs. Eligible students must be members of one or more underrepresented minority groups. These include African American, Hispanic/Latino, Native American/Alaska Native, and Pacific Islander.
Each year, the scholarship awards one student who has shown great work in their studies. The recipient of the scholarship will receive a $2,000 award. This helps cover the costs of tuition and other educational expenses. This scholarship is open to those of Haitian ethnicity.
The Latinas in STEM Scholarship offers a great opportunity for women in STEM. This scholarship provides financial assistance for students with their educational expenses. It also encourages more Latinas to pursue a career in STEM.
Want To Support Women In STEM? Start a Scholarship Fund
Starting a scholarship fund is an excellent way to help empower and encourage women in STEM. It allows people to contribute financially. It also offers recognition to those who are changing the industry. There are a few key steps you should take when planning your scholarship fund:
Define Your Goals
Establish what you want to achieve with the scholarship fund. Are you looking to encourage students to pursue STEM studies? Or are you aiming to recognize women who have made a significant contribution?
Research Funding Options
Not sure where to start when it comes to funding your scholarship fund? Start an online fundraiser! Local businesses, organizations, and community groups can contribute to your fundraiser. You can also reach out to alumni networks and other organizations that have an interest in STEM. Donors will have access to updates and can track the progress of the fundraiser with you. By collecting funds online, you can unite everyone involved.
Develop Guidelines
Once you have sufficient funds, it's time to determine who is eligible for the scholarship. Also, choose what criteria they must meet. These guidelines should be clearly outlined on your website. It should also be clear in any other materials you distribute about the fund.
Spread the Word
Tell people about your scholarship fund! Use social media, email campaigns, and even traditional methods to get the word out. You can also reach out to local schools to see if they show interest in promoting your fund.
Finding Financial Aid for Women in STEM
It can be difficult to pay for a college education. Even more so if you're a woman trying to pursue a STEM degree. Fortunately, there are many scholarships and grants available for women in these fields. Financial aid for women in STEM is readily more available than it ever has been. You can fund your undergraduate studies or your graduate degree. There are several options available to help you reach your goals.
Many crowdfunding support initiatives provide resources and mentoring for women in STEM. You can gain access to valuable resources and opportunities. Additionally, crowdfunding allows donors to support those in the STEM field. Start a fundraiser today at AngeLink.
AngeLink offers a free platform with 24/7 Customer Love Support. We are crowdfunding powered by Women! We would love to help you reach your fundraising goals for women in STEM.
For additional help with college expenses read How to Get Help Paying Off Student Loans: A Step by Step Guide and College Fundraising Ideas for Sororities, Fraternities & Clubs.