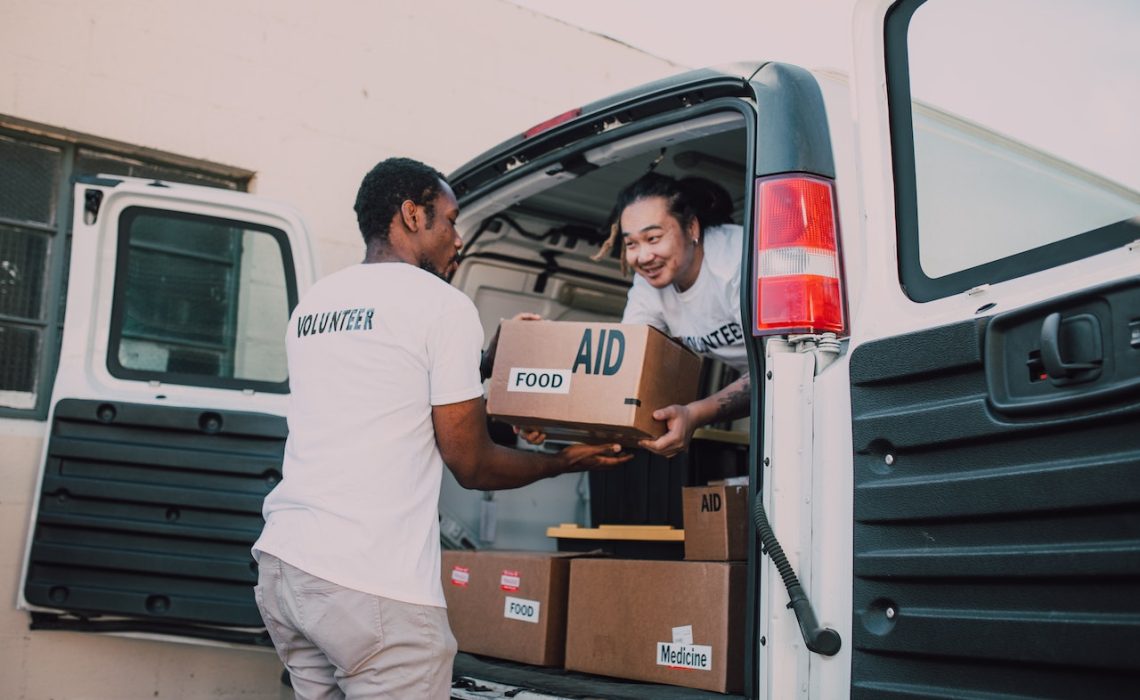 When it comes to natural disasters, hurricanes can be devastating. Many people struggle to recover from a hurricane. That's why it's important to learn how to help hurricane victims. Put yourself in their shoes for a moment. You'd be grateful for any support you could get, right?
The Financial Impact of Hurricanes
The economic toll of hurricanes can be staggering.
This financial burden weighs on affected communities. It hinders their ability to rebuild and recover. But the toll goes beyond finances. The emotional scars left by a hurricane can be profound. Families endure tremendous stress, grappling with feelings of loss, fear, and uncertainty. The psychological impact can be long-lasting and challenging to overcome.
The Physical Impact of Hurricanes
In some cases, hurricanes also take a physical toll. High winds and flooding can lead to injuries, displacement, and even loss of life. The road to recovery is often arduous. It requires a concerted effort to restore essential services and rebuild homes. It's also important to ensure the people affected have the support they need.
No one should face such adversity alone. Together, we have the power to rebuild lives and empower communities. We cover everything you need to know about how to help with hurricane relief so you can give back to your community.
7 Ways to Help Hurricane Victims
Need inspiration? Here are seven ways to help hurricane victims:
1. Start an Online Fundraiser for Your Community
Fundraising is one of the most powerful ways to support hurricane victims. Use your digital savvy to create an online fundraiser and spread the word via social media.
Don't know how to start a fundraiser? Consider using a reputable crowdfunding platform like AngeLink. We have the tools you need to raise funds for your community, and 100% of the donations go to your cause.
After you choose your platform, tell a compelling story about the need in your community. People are more likely to donate when they understand how they can make an impact.
By following these tips, you'll successfully raise money for disaster relief. Read our disaster relief fundraising ideas for more inspiration.
2. Volunteer to Help with Hurricane Cleanup
If you're strong and willing to lend a helping hand, join forces with local organizations. They can coordinate volunteer efforts and show you how to help after a hurricane.
There are countless ways to volunteer for hurricane relief. You can clear fallen trees or even clean up spilled oil and hazardous materials. This type of work can be difficult. But it's essential to help communities get back on their feet.
Here are some organizations that coordinate volunteer efforts for hurricane cleanup:
3. Donate Supplies
Take inventory of any unused supplies you have on hand to donate to hurricane relief.
Here are some ideas for helpful supplies to donate:
Clean water
Non-perishable food
Personal hygiene items
First aid kits
Baby supplies
Clothing and bedding
Flashlights and batteries
Portable chargers and batteries
Cleaning supplies
Tarps and plastic sheeting
Tools
Pet supplies
Looking for organizations that need donations? Contact your local government or Google disaster relief organizations near you.
4. Donate Blood
Natural disasters often deplete local blood banks. Consider donating blood to support those in need. You can donate at your local hospital. You can also donate through organizations like the American Red Cross.
5. Volunteer to Feed Hurricane Victims
Still not sure how to help after a hurricane? Cook meals for victims! You can volunteer at a local shelter or coordinate with a food bank. Your contribution will help nourish and comfort those affected. You can find organizations that offer meal assistance in your area. Contact a disaster relief organization to discuss next steps.
6. Offer Temporary Shelter
If space and resources allow, consider providing short-term housing to hurricane victims. They'll need a place to stay as they rebuild their lives. You can look online to find organizations that match housing with those in need.
7. Support Local Schools
Supporting local schools is one of the best ways to help hurricane victims. Many of them are children, after all! Consider donating to support local schools as they get back on their feet. You can contact a local school district to find out what supplies they need.
Here are some ideas for helpful school supplies to donate:
Backpacks
Notebooks
Pens and pencils
Erasers
Rulers
Scissors
Glue sticks
Crayons or colored pencils
Markers
Highlighters
To get involved, you can donate to the school or contribute to an online fundraiser.
Now You Know How to Help With Hurricane Relief
Remember that we all have unique talents, skills, and resources we can use to make a difference. The beauty of lending a helping hand is that there are countless ways to contribute. It's about finding what aligns with your strengths and interests.
Are you a whiz in the kitchen? Consider volunteering to cook meals for hurricane victims and first responders. Provide them with nourishment and a taste of comfort amid chaos.
Are you a social media maven? Use your digital prowess to raise awareness for online fundraisers. Connect like-hearted people who are eager to help their communities.
You could be an organizer, listener, tradesperson, or compassionate soul. There's a role for you to play in helping hurricane victims. And remember, you can always find support with emergency fundraising.
Ready to turn compassion into action? Join us as we embark on a mission to rebuild lives, one act of kindness at a time. Together, we can create a ripple effect of positivity. It will echo far beyond the winds of any storm. Now that you know how to help hurricane victims, you can take action! With acts of kindness, we can rebuild lives and empower future generations.
If you decide to start a fundraiser to help hurricane victims, AngeLink is ready to support you. Our crowdfunding platform makes it easy for anyone to start a fundraiser.
Benefits of Choosing AngeLink to Host Your Emergency Fundraiser
Fundraiser Achievement Badges: These fun badges create hype on social media!
Donor Badges: Donors receive special badges to display on their social media profiles. The world will know about their support!
Seasonal Emojis: AngeLink hooks you up with free seasonal emojis. They spice up your social media posts and spread the word about your fundraiser.
Fundraising on the Go: No need to sit at a computer all day. AngeLink has your back with a mobile app for both Android and iOS. You can manage your fundraiser while you're out and about.
Print It, Share It: Need a quick and easy way to promote your cause? AngeLink's got you covered with a built-in flyer generator. Click, print, and share your unique QR code for fast and seamless donations.
Customer Love Support All Day, Every Day: Have questions or issues? AngeLink's customer support team is here for you 24/7. We spread the love and help whenever you need it.
Ready to join us in making a difference? Share this article with your loved ones so they can learn how to help hurricane victims. Let's make the world a brighter and better place together.