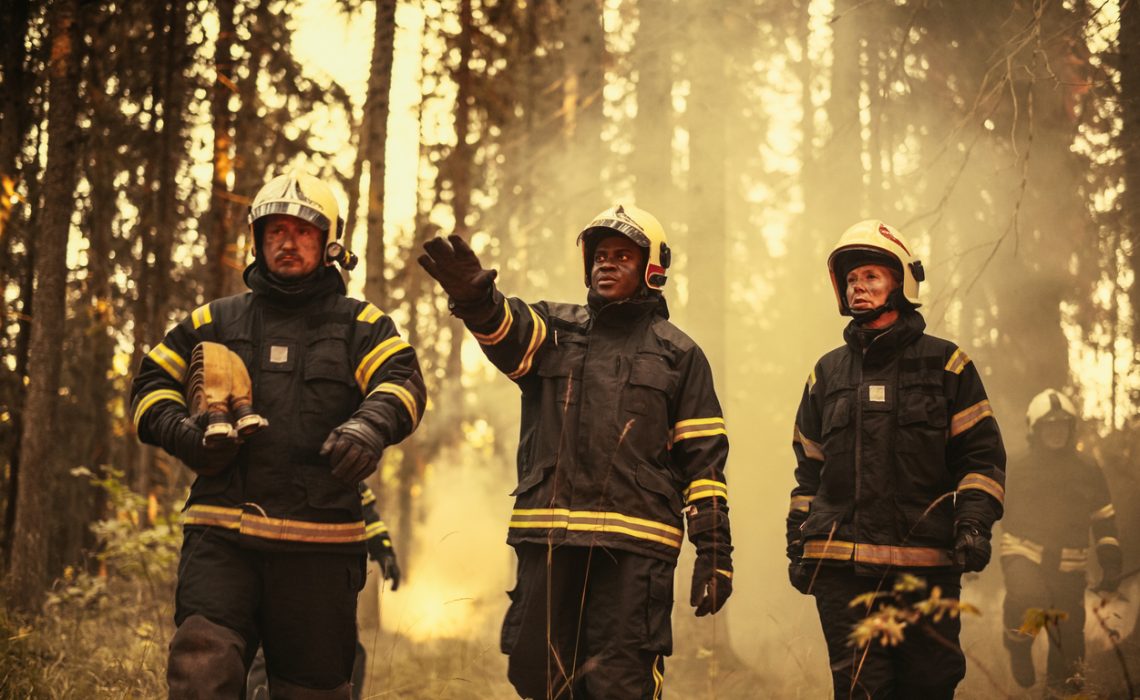 Wildfire season has continued to progress in recent years. The Federation of American Scientists reports 61,410 wildfires and on average 7.2 million acres destroyed a year. This impacts millions of people and their homes. 320,000 folks in the U.S. were displaced in 2019 due to wildfires. It's important to consider how to help wildfire victims who need access to resources. There are so many ways that you can donate to wildfire relief organizations to show support.
6 Ways to Donate to Wildfire Victims
1. Donate Money
There are several ways money donations can help wildfire victims. They can access resources and aid to forge ahead. First, research your donation options. Be sure to find a credible business, organizer, or foundation. You can do this by reading their website and donor reviews! Then, choose how you would like to donate. You can do so online, through the mail, or on the phone. Some organizations even allow you to set up recurring donations. Social media is a great place to start if you're looking for a local fundraiser. You can also find fundraisers to donate to on platforms like AngeLink which is known for helping with emergency fundraising.
2. Donate Air Miles
Transportation is necessary to help those suffering from the impact of wildfires. Air miles allow victims and volunteers to travel in an emergency. The Red Cross Organization helps staff travel to destruction locations. You can donate your miles through most major airlines to help wildfire victims. For example, Delta Airlines' program lets you buy, gift, or transfer miles to wildfire charities. The airline will give specific instructions on how to donate miles. Select a reputable charity that accepts wildfire donations. Verify that everything looks correct, and wait to get a donation confirmation.
3. Use Online Fundraising to Create a Wildfire Relief Fund
Online fundraising is a great resource at your fingertips. It's a fast and simple way to get financial support. AngeLink's emergency fundraising and Angel Grants set you up for success to make financial relief attainable. Define your fundraising message, story, and goal. Be clear on why it's crucial to donate to wildfire victims. Check out disaster relief fundraising ideas and advertise your online fundraiser on social media.
4. Donate Items to Wildfire Victims
Wildfire victims are in need of essential supplies to survive. You can donate items like clothes, non-perishable food, or bedding. The list goes on and on. There are foundations that take specific items like Baby2Baby. They accept supplies like diapers, formula, and cribs. Look into what items are the most helpful for victims and a wildfire relief foundation. You can mail your goods or drop them off at a donation center.
5. Donate Supplies for Animals Impacted by Wildfires
Animals are also severely affected by wildfires. The 2020 wildfires burned millions of acres, leading to 590 animals in need of rescue and care. You can offer support and donate to wildfire relief for animals. Locate your local animal shelter or rescue group and drop off supplies like animal food, medications, or pet toys.
6. Donate to Your Local Fire Department
There is high demand for first responders to keep their community safe. Financial aid is necessary. Your local fire department can use the funding toward equipment, education, or even medical care. First, reach out directly to a fire station impacted by a wildfire. Coordinate what type of donation follows their guidelines to offer proper support. You can also look into how to help after a house fire.
4 Wildfire Charities You Can Donate to
Wildfire charities make it easy to donate to wildfire relief. It is a safe way to donate cash and provide aid to help wildfire victims. Below is a list of trustworthy charities that know how to recover from a wildfire. Research one you align with and make your first donation!
Americares
Americares mission is to support frontline health workers. They respond to people affected by disasters and poverty. Your contribution can help wildfire victims have access to medical aid.
CDP California Wildfires Recovery Fund
CDP California Wildfires Recovery Fund works to rebuild and recover from wildfires in California. They award grants to nonprofits and community groups for long-term recovery and relief.
Defy Disaster
Defy Disaster provides aid to disaster survivors. They partner with the entertainment industry to spread the word. Their funding goes to important services for impacted communities.
Direct Relief
Direct Relief offers medical aid, emergency funding, solar and resilient power, and analysis for anyone displaced due to a wildfire. They respond to wildfires across the U.S. and grant funding for individuals and communities.
Tips For Selecting the Best Wildfire Relief Organization to Support
Research and ensure your organization has a background check on Charity Navigator
You can also use Charity Watch to research if a charity is legitimate for wildfire donations
Look up an organization's financial reporting on their website
Check to see if their contributions align with their long-term goals and mission
Make sure the charity is registered if your state requires them to be
You Can Help Wildfire Victims Recover Today
Wildfires put individuals and communities at risk. The negative impacts range from health effects to destroyed land and ecosystems. With this in mind, wildfire relief organizations need your help. Looking for where to get started? AngeLink Community Foundation supports women and their families undergoing natural disaster repercussions. Every donation to a wildfire relief organization matters.