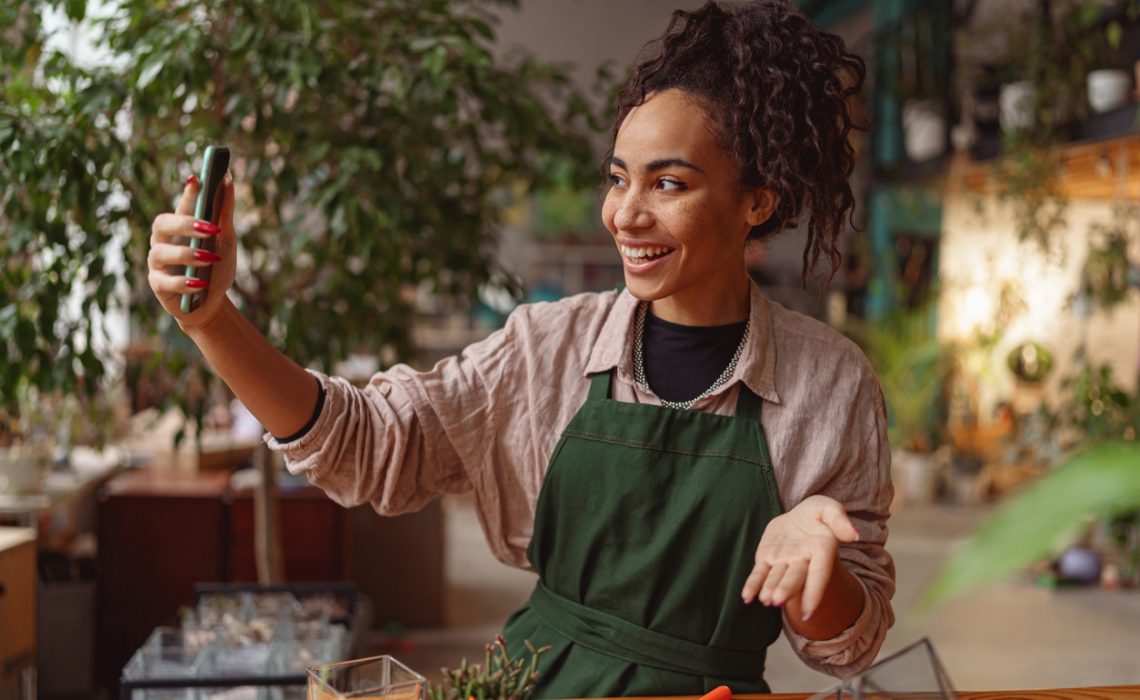 Let's chat about peer-to-peer fundraising! Giving Tuesday is almost here. Leveraging social media is one of the key Giving Tuesday best practices for successful fundraisers.
The power of digital platforms comes into full bloom on this global day of generosity. It transforms personal networks into potential donor pools. Whether you're hosting an online fundraiser or an in-person Giving Tuesday event, social media is your friend!
In 2018, Facebook users came together on Giving Tuesday. They raised over $125 million for various charitable causes (Source: Mashable). This statistic accentuates the role of social media in raising awareness about causes.
Ready to maximize your organization's impact? It's time to harness the power of social media with our Giving Tuesday campaign ideas.
Use our Giving Tuesday social media toolkit below to amplify your message!
12 Giving Tuesday Social Media Ideas
Excited to create some Giving Tuesday social media posts? We're excited for you!
Many social media platforms can boost your Giving Tuesday fundraiser's visibility. For example:
Facebook: In April 2023, Facebook had approximately 2.9 billion monthly users (Source: Statista). It's an effective platform for reaching a diverse audience and facilitating donations.
Instagram: Captivate followers with compelling stories and images related to your cause.
TikTok: Capture the attention of Gen-Z donors on TikTok. Leverage short videos to promote your cause.
Twitter: Need a fast-paced way to spread your message? With Twitter, you can generate buzz and engage with supporters in a snap. Use hashtags and retweets to amplify your posts.
Now, let's look at some Giving Tuesday social media ideas for these powerhouse platforms. (And of course, it wouldn't be a Giving Tuesday social media toolkit without templates. We have those, too!)
Giving Tuesday Facebook Post Ideas
Supercharge your Giving Tuesday campaign with these content ideas for Facebook.
Idea #1: Use a personal story to highlight the impact of donations.
Template: Every donation for #GivingTuesday matters. Meet [Name], a [brief description of person and their connection to the cause]. Your donation can help us make more stories like [Name]'s possible. #DonateNow
Idea #2: Share a countdown to create suspense and urgency.
Template: Only [number] days until #GivingTuesday! Your generous support can help us reach our goal of [amount]. Stay tuned for how you can make a difference! #Countdown
Idea #3: Show behind-the-scenes images or videos of your organization at work.
Template: Here's a glimpse of the work we do at [Organization's name]. This #GivingTuesday, your donation could help us continue making a difference. #BehindTheScenes
According to Sprout Social, the ideal time frame for Facebook posts is between 8 a.m. and 1 p.m., from Monday to Thursday. Your organization's optimal posting time could vary. Check your analytics to see when your audience is active. Feel free to experiment with different posting times to see what works!
Giving Tuesday Instagram Post Ideas
Instagram is a visual platform—your images should be compelling and high-quality. Let's look at some great content ideas to help you reach donors on this platform:
Idea #1: Celebrate your donors with a shoutout post.
Template: On this #GivingTuesday, we want to highlight some of our amazing supporters. Meet [Donor's name], who has made a significant impact on our cause. Want to join them? Donate now!
Idea #2: Generate user-generated content (UGC) with a challenge or contest.
Template: It's #GivingTuesday, and we're launching our #[YourCause]Challenge! Post a photo or video showing how you're supporting our cause. Use the hashtag, and we'll share our favorites. Let's make a difference together!
Idea #3: Showcase the impact of your cause with before-and-after posts.
Template: This is the difference your donations make. Slide to see the transformation made possible by our generous donors. This #GivingTuesday, be part of this change. Donate now!
To find the best time to post on Instagram, consult your Insights within the app. Hootsuite suggests that the best posting time is Wednesdays at 11 a.m.
(But a different time could work better for your organization, of course.)
Giving Tuesday TikTok Ideas
TikTok is a great platform for driving your Giving Tuesday campaign. Here are some ideas for dynamic and engaging content:
Idea #1: Take your viewers on a video tour of your organization.
Template: Hi, I'm [Name], a volunteer at [Organization's name]. Come join me for a tour to learn more about the amazing work we do and how you can help! #GivingTuesday #DonateNow
Idea #2: Ask your followers to share their donations with a dance challenge.
Template: It's time for the #[YourCause]DanceChallenge! Show us your best moves and how you're supporting our cause this Giving Tuesday. Don't forget to use the hashtag and tag us in your post!
Idea #3: Create awareness about your cause with informative videos.
Template: Hi, I'm [Name] and I want to tell you more about the impact of our organization on [Cause]. Check out my video to learn more and join me in supporting this cause! #GivingTuesday #DonateNow
Influencer Marketing Hub's study suggests that the optimal posting times are:
9 a.m. on Tuesday
12 a.m. on Thursday
5 a.m. on Friday
Giving Tuesday Sample Tweets
Twitter is fast-paced and interactive. It's the perfect platform for spreading your message to supporters during Giving Tuesday. Try out these ideas!
Idea #1: Highlight donation milestones with a tweetstorm.
Template: We just crossed [donation amount] in donations! Our generous donors have made this milestone possible. Let's keep going towards our goal of [final donation amount]. #GivingTuesday
Idea #2: Encourage retweets and donations with a challenge.
Template: It's time for the #[YourCause]Challenge! Retweet this post and donate to help us reach our goal. Let's make a difference together!
Idea #3: Recognize supporters with a thank-you post.
Template: A big shoutout to [Name] for their generous donation this #GivingTuesday! Thank you for showing your support. #DonateNow
Buffer suggests that the best day to publish tweets is on Friday. Be sure to check your analytics to find the best time for your organization.
Use these Giving Tuesday social media posts examples to kickstart your digital marketing efforts. Now, you're equipped to create Giving Tuesday social media posts of your own. Get creative and have fun!
Hashtags for Giving Tuesday to Use
Want to come up with a fundraiser hashtag for Giving Tuesday? Well, first of all—that's a great idea!
Hashtags play a crucial role in social media campaigns. They group together related content and make it discoverable. Strategic hashtags can:
Expand your reach
Engage both existing and potential supporters
They can be particularly beneficial for peer-to-peer fundraisers. Hashtags help connect individuals across different networks. They foster a sense of community around a shared cause.
Here are some Giving Tuesday hashtags you can use to maximize your efforts:
#GivingTuesday: The official hashtag for the campaign. Use it in all your Giving Tuesday related posts.
#UnSelfie: Encourage supporters to share what they're doing to give back. This hashtag promotes selfless acts!
#GTChallenge: Create a unique Giving Tuesday challenge and encourage followers to take part.
#GiveBack: This broad hashtag can encourage general philanthropy.
#DonateNow: Use this clear call-to-action to invite immediate contributions.
#[YourOrganizationName]: Make sure to include your organization's unique hashtag to increase brand awareness.
#[YourCause]: This is to promote the specific cause your organization is fighting for.
#GivingHeroes: Highlight donors, volunteers, and anyone making a significant impact on your campaign.
#ThankYouDonors: Show your appreciation to your supporters with this hashtag.
#GivingStory: Share stories of impact related to your cause or mission.
Using hashtags for Giving Tuesday in your social media posts will boost your campaign's visibility.
Raise Awareness and Boost Donations With This Giving Tuesday Social Media Toolkit
A well-executed social media campaign will boost your fundraising efforts. We hope this Giving Tuesday social media toolkit sparked some inspiration!
Want to take your fundraiser to the next level? Make sure you check out our Giving Tuesday emails article for email marketing tips.
For peer-to-peer fundraising, AngeLink is an excellent platform to consider. Our platform solves common fundraising problems that can hinder the progress of your fundraiser. We offer easy-to-use features, robust support, and a community of like-minded individuals. Everyone's committed to making a difference!
With AngeLink, you can celebrate your fundraising milestones with our free achievement badges. Appreciate every donor with free donor badges, all shareable on social media. Add a touch of fun to your campaign with our seasonal emojis!
Stay connected with our Android and iOS apps. Plus, make donating a breeze with our built-in printable fundraiser flyer. It comes with a unique QR code!
You don't have to take our word for it—read our AngeLink reviews to see what our community says about us.
Let AngeLink empower your fundraiser and help you create a greater impact.