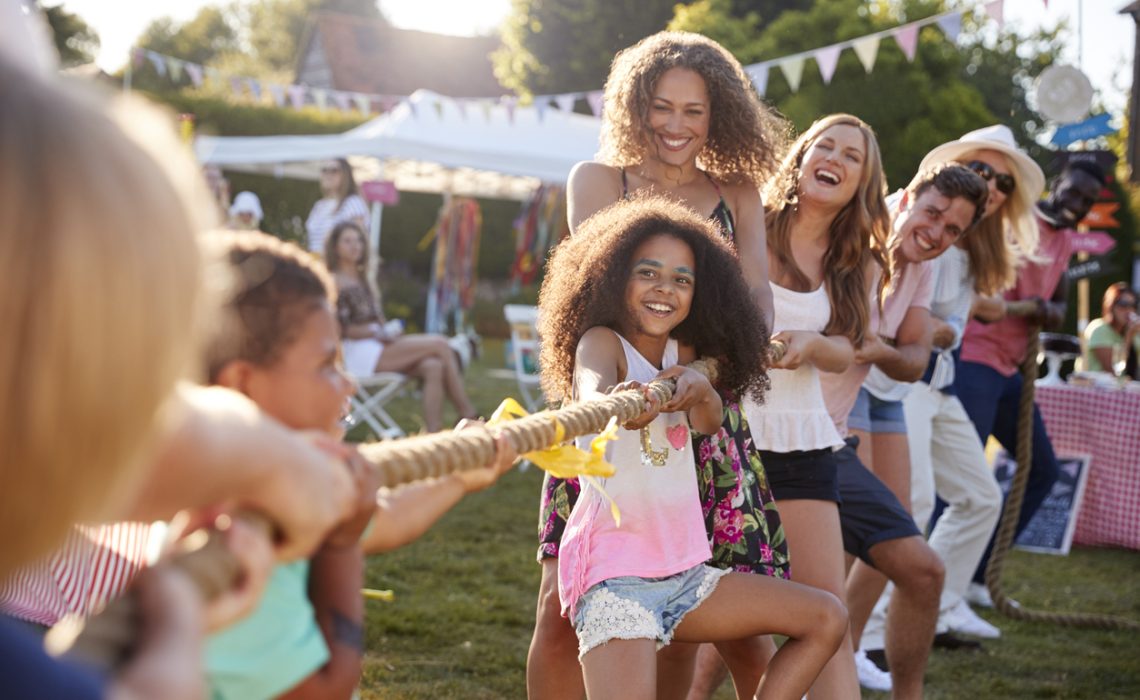 The season of giving is approaching. It's time to start thinking about how we can make a difference. Giving Tuesday is a global movement that encourages generosity and compassion. It offers a brilliant opportunity to transform the world in your unique way. Every year, Giving Tuesday occurs on the first Tuesday after Thanksgiving.
In 2022, donors in the U.S. contributed $3.1 billion on Giving Tuesday, as per CBS News. This marks a notable 15% growth from the previous year's donations.
Despite the economic difficulties brought by the pandemic, Giving Tuesday has prevailed. It inspires donors worldwide to contribute to causes they care about.
Giving Tuesday isn't just for nonprofits, either! For peer-to-peer fundraisers, it's your time to shine, too. You can use the season of giving to raise awareness for any cause.
When you follow Giving Tuesday best practices, the ripple effect is profound. You can make a real difference when you rally your network for a cause close to your heart.
Want to learn more about successful Giving Tuesday campaigns? Read on for five innovative Giving Tuesday campaign ideas to consider.
Giving Tuesday Campaign Ideas to Boost Donations
Keep your fundraiser exciting and fun! These dynamic Giving Tuesday campaign ideas will help you raise awareness for your cause.
1. Organize a Social Media Challenge
Harness the power of social media to amplify your Giving Tuesday impact. Challenges are a great way to engage your supporters. You'll encourage them to share their own stories of generosity.
Encourage participants to get creative with their challenges. For example, they could start:
A themed photo challenge: Each post using a specific hashtag prompts a donation.
A 24-hour push: The goal is to garner 24 donations in one day.
A "pay it forward" challenge: One person initiates a donation and then challenges others to do the same.
A fun, competitive spirit can serve as a powerful incentive. People love participating in challenges—especially when they're doing good in the world!
Remember, using relevant and trending hashtags can help raise visibility for your fundraiser. We also recommend starting your own fundraising hashtags to support your initiative. Get your followers excited, engaged, and ready to spread the word!
Looking for more digital marketing tips for your fundraiser? Check out our Giving Tuesday social media toolkit and Giving Tuesday emails—with examples and templates for both!
2. Partner With A Local Business for Giving Tuesday Matching Funds
Want another fantastic way to enhance your fundraising potential? Team up with a local business for Giving Tuesday matching funds.
For every dollar raised, the partnered business will donate an equal amount. This doubles the impact of each donation.
Reach out to your local business community! Many businesses are eager to give back. Offering Giving Tuesday matching donations is a great way to do so. This will enhance their reputation for corporate social responsibility (CSR).
CSR is important for both large and small businesses. Harvard Business School reports that 90% of S&P 500 organizations published a CSR report in 2019. This is impressive when compared to 20% in 2011.
As younger generations rise as major economic forces, CSR becomes more essential. The Giving Tuesday matching funds approach is a win-win for everyone involved.
3. Create a Fundraising Challenge
Stir up excitement and increase donations by setting up a unique fundraising challenge. This is where you can let your imagination run wild.
A fundraiser walk rallies communities to raise money and awareness for a cause. Its visibility can inspire increased donations and volunteer engagement. It's a popular and effective fundraising strategy!
But it doesn't have to be a walk, either. Think of an activity you enjoy and turn it into a fun challenge for a cause! For instance, find sponsors willing to donate a specific amount for each mile you:
…or you could even dance!
This creates an engaging and interactive way to raise funds. It also promotes healthy habits! The key is to make the challenge enjoyable and inspiring. Get creative, and let's get moving for Giving Tuesday!
4. Partner With Local Media to Amplify Your Fundraiser
As Giving Tuesday grows in popularity, so does the potential to leverage local media. Media outlets can help boost your fundraiser's reach. Reach out to your local news outlets, such as:
Radio
TV
Newspapers
Magazines
Offer them the chance to support your fundraiser. For example, let's say you're raising funds to restore a community park. A local news station might spotlight your initiative during an on-air segment. They could help you by:
Sharing the story of your project
Highlighting the importance of community contributions
Encouraging viewers or readers to donate
This kind of exposure can significantly increase your fundraising potential. For additional help, read 5 Ways to Raise Awareness For Your Fundraiser in Your Community and Beyond.
5. Host a Giving Tuesday Fundraising Event
What better way to inspire donations than by hosting a vibrant Giving Tuesday event? Bring your community together through exciting activities. This will generate funds and foster a deeper connection among everyone involved. You could:
Organize a raffle with exciting prizes
Host a concert featuring local musicians
Arrange a trivia night
Stage a community 5k race
…or find another way to engage your community!
And for those who can't attend in person? Don't leave them out of the fun! Provide options for online participation and donations. The goal is to create Giving Tuesday events that are inclusive, engaging, and full of community spirit!
Leverage the Biggest Day of Giving to Build Fundraising Momentum
Let's turn this Giving Tuesday into a celebration of generosity that leaves a mark! These Giving Tuesday campaign ideas will boost your fundraiser and help you connect with your community.
AngeLink is here to make your Giving Tuesday fundraising journey even more impactful. Our women-powered crowdfunding platform offers solutions to common fundraising challenges. We're here to make your fundraiser more successful!
At AngeLink, we add a personal touch to your campaign. We offer free:
Fundraiser achievement badges
Donor badges
Seasonal emojis
You can share these across social media to generate even more awareness.
Our user-friendly app is available on both Android and iOS. It lets you manage your fundraiser wherever you are. And it gets even better! Our built-in fundraiser printable flyer features a unique QR code. This simplifies the donating process.
When you choose AngeLink, you're choosing a team that cares about your cause. We offer 24/7 Customer Love support and the promise of Fundraising with Trust™️. We are the only crowdfunding platform to review every fundraiser before it's published. With us, you can count on robust fraud protection.
Ready to power your Giving Tuesday campaign ideas with the help of AngeLink? Let's create a ripple effect of positivity this Giving Tuesday!