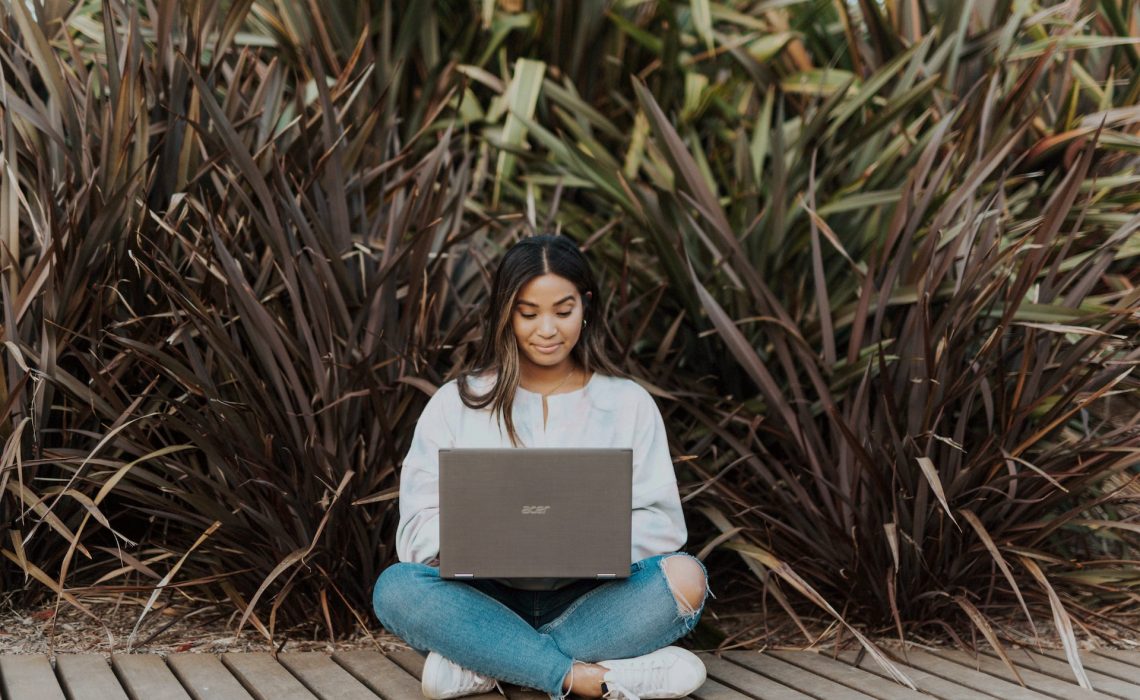 When it comes to crowdfunding, one of the most important things to have is an effective sharing strategy. The goal is to have your fundraiser seen by as many people as possible. This is where social media comes in. Social media is a great tool to help your fundraiser be successful! When looking at the parts of a social media campaign, a fundraiser hashtag is at the top of the list.
What Is a Fundraiser Hashtag?
When you think of social media, one of the first things that most people think of are hashtags or words with a # at the beginning.
Hashtags are keywords or phrases related to your post. The clickable phrases categorize all posts with the same hashtags used. These are words or phrases that help users find related posts. Your fundraiser hashtag is no different!
A fundraiser hashtag is just that, a hashtag that's added to all of your related posts and any other fundraiser materials you have to help share your story. It should be a quick, easy-to-remember phrase that people can look up later or post themselves.
Benefits of Using a Fundraising Hashtag
Hashtags are becoming an integral part of any fundraiser. It's a quick and easy way for people on social media, and even just passing by signs, to find your story and share it themselves.
Easily Shareable
The biggest benefit of an effective fundraising hashtag is that it's easily shareable! When asking people to share your fundraiser, it's much easier to ask them to share a quick hashtag than for them to repeat a longer story. People can quickly add it to their posts about your fundraiser. People on social media like to skim through posts but a hashtag makes it easy for users to see what the post is about and share it with their followers.
For more sharing tips read How to Promote a Fundraiser: Tips for Sharing Online and Offline.
Reach a Wider Network
After your followers share your hashtag, your network of visibility grows exponentially. Think of it like ripples in a lake. Your initial post is the first stone hitting the surface. As your hashtag get shared, the circle of the network gets wider and wider with each layer out from the original post. Your fundraiser is now in front of a significantly larger number of potential donors than it was at the beginning. This is so important for crowdfunding because the more people that see your fundraiser, the more potential donors there are.
People Can Follow Your Story
Whether someone sees your hashtag on a social media post or they pass by a flier in a coffee shop, a hashtag can grab them and create interest. One of the biggest benefits of using a fundraising hashtag is the consistency. By using your hashtag, you're creating an easy-to-follow signal for people wanting to follow your fundraiser and donate. If someone is interested in your fundraiser, they can search your hashtag and see all of your related posts in one place.
4 Tips for Writing Your Fundraiser Hashtag
1. Research Your Cause
It's important to understand your cause fully when writing a fundraiser hashtag. You want the hashtag to reflect the cause, your specific fundraiser, and also connect to potential donors. Looking at other fundraisers related to your cause can help you get some ideas, but remember you want it to be unique to your fundraiser. Make note of keywords or phrases that you like. This can help you brainstorm your hashtag.
2. Brainstorm Ideas
Once you've done your research, you can start to brainstorm your fundraiser hashtag. Take those keywords and phrases you noted earlier and write them next to some facts and keywords from your own fundraiser page. Write different combinations of these phrases and see what you come up with. Brainstorming with others can be very helpful. You want to know that your hashtag will make sense to other people outside of the fundraiser.
3. Be Original
As we mentioned before, make sure your hashtag is original and unique to your fundraiser. When potential donors search the hashtag, you want to make sure that the posts that show up are exclusively related to your fundraiser. This makes it easier for people to learn about your fundraiser and donate.
4. Be Consistent
It's key to keep consistent messaging across your fundraiser. Be sure to use your hashtag on all of your posts so anyone searching can find them. The key to using your hashtag is for people to not only follow along but also go back and catch up on what they've missed!
Get Inspired By These Fundraising Hashtag Examples
Jumpstart your brainstorming by looking at our list of examples below. We've compiled a list of fundraising hashtags using the tips previously mentioned. There's a wide range of causes represented in our examples. Some are catchy titles of fundraisers that are working double duty as a hashtag and others are more standard hashtags that support general donations and actions for a cause.
#PenniesForPete
#PayTributeToJohn
#SchoolingStudentDebt
#FundThePark
#DonateToWCSPCA
Ready To Create Your Fundraiser Hashtag?
A hashtag takes your fundraiser and donation network to the next level. A major part of crowdfunding is the marketing of your fundraiser both on social media and traditional channels. Having the right pieces in place to make your fundraiser easily shareable makes it successful!
Hashtags make it easy for people to find your fundraiser, donate, and share it themselves. Using the tips above, you can easily craft the perfect hashtag for your fundraiser and start expanding your donation network. 
For more fundraising advice read