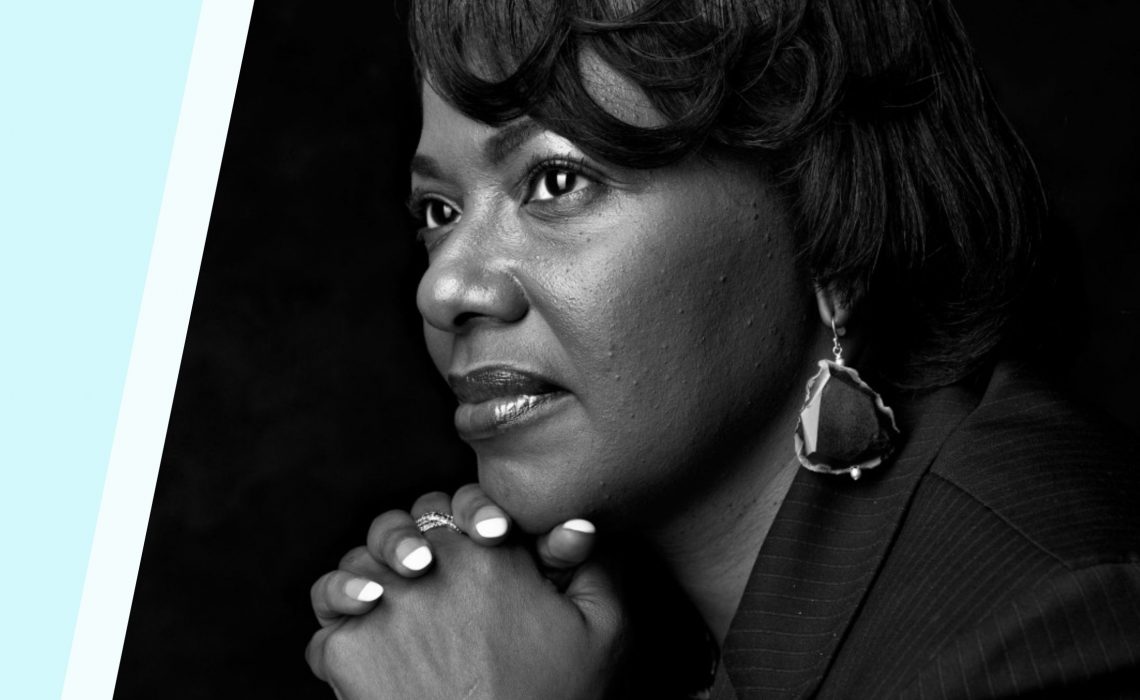 Dr. Bernice A. King was just five years old when her father was assassinated. Her mother tried to explain to her what his death would mean, both for the family and for the world.
In an interview, Dr. Bernice King recalls the conversation with her mother. The child is told that she won't be able to speak to her father anymore. She's too young to fully understand death, but this part makes sense to her. The thing that took her longer to understand was her father's legacy and how his life changed the course of history.
As one of Dr. Martin Luther King Jr and Mrs. Coretta Scott King's five children, she grew to feel a certain pressure that came with the last name, as she aged. In a delicately vulnerable interview on her website, Bernice A. King shares her embarrassment and shame as she struggled through law school, fearing that the press might expose her if she failed out. And around that same time, the grief she still held from her father's passing had morphed into bitterness and hatred.
As the pressure, fear, and anger collided, she struggled greatly and contemplated harming herself in a potentially fatal way. Yet loved ones intervened. Her mother and aunt stepped in and loved her. She reconnected with her Christian faith, which she had seen her parents exemplify throughout her childhood. She looked to her mother as a living, breathing source of inspiration and fortitude.
"People would rather see a sermon than hear a sermon, we have to be the word. And my mother literally was the word for me on a day to day basis, especially in the area of service and forgiveness. She was able to transcend the pain and still extend a hand and a heart to those individuals. And just living with that, it gripped me." -Dr. Bernice King
Dr. Bernice King came to find that the faith, patience, tenacity, love, and drive of her parents was in her too. Her father's letters, teachings, and speeches acted as a guide for her, as she grew to form a gentler spirit and stronger will. His words became a compass for her life, and not long after, work.
The Dr. Martin Luther King, Jr. Center for Nonviolent Social Change (or "King Center") was established in 1968, by Mrs. Coretta Scott King. As both a traditional memorial and a programmatic nonprofit, "the King Center is dedicated to educating the world on the life, legacy and teachings of Dr. Martin Luther King, Jr., inspiring new generations to carry forward his unfinished work, strengthen causes and empower change-makers who are continuing his efforts today" its website reads.
When Mrs. Coretta Scott King retired as the head of the Center in the 1990's, her daughter, Dr. Bernice, was selected to lead as its CEO. For years, she has upheld her father's legacy by reminding the world who her father was and what he gave his life for. She, like her father and mother, is motivated by faith. When asked about her future direction for the Center and social justice movement, she references the same guide her parents had:
"While we're doing justice, we have to love mercy and we have to walk humbly with our God. That's the most important thing about social justice today–it needs to be aligned with the word of God."