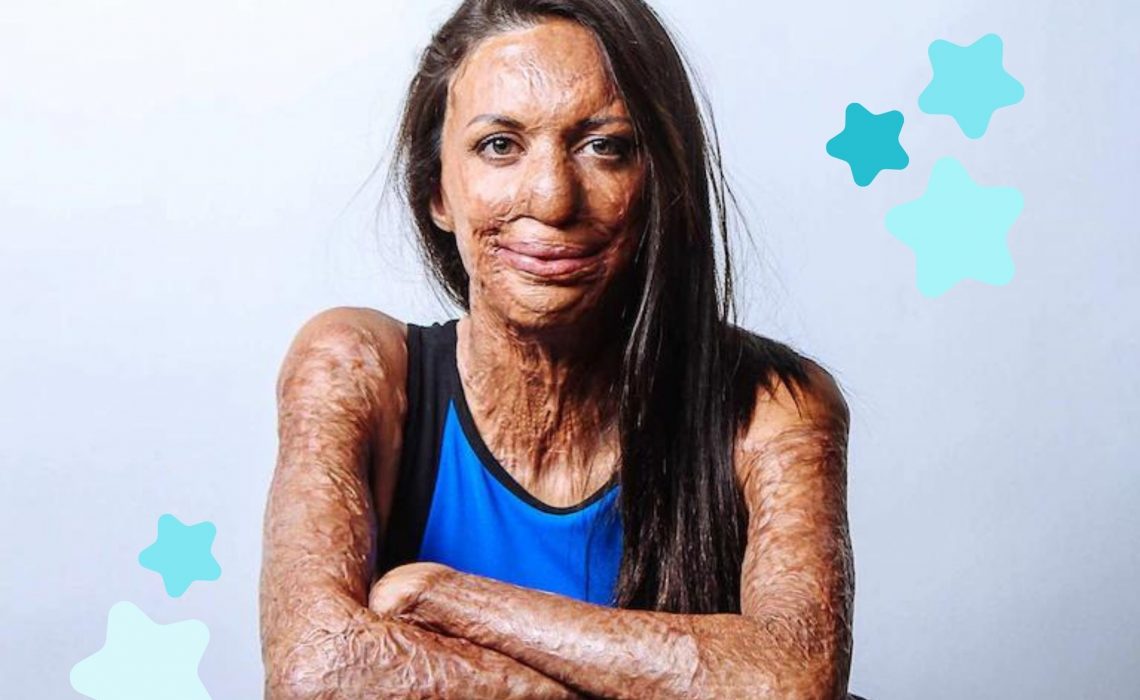 Turia Pitt was in the best shape of her life when she began running an ultra-marathon in the outback of Western Australia. But a sudden grassfire changed everything.
She and five other runners had made it to a secluded stretch on the 100 kilometer course and became trapped, as the flames spread through the tall, dry brush surrounding them. The sun was relentless and the fire closed in on the small group of athletes, beginning to burn their skin. Exhausted and severely dehydrated, Turia and the others lay there fighting the pain and heat until the sun began to set.
With evening, came the sound of a rescue helicopter searching above the small and now desperate group. The pilot had bravely navigated a difficult gorge to find and save the runners and transport them to the hospital.
It was there that twenty-four year old Turia Pitt received emergency care and devastating news. In the fire she had suffered severe burns to 65% of her skin, lost seven fingers, and was told she would likely never run—or even walk—again. But Turia had her own plans.
*Interview includes expletives*
She spent the next six months in a hospital bed, enduring seemingly endless pain and surgeries. Her family and then-boyfriend (now-fiance) sat by her side as doctors and nurses reapplied full body bandages for hours each day.
The endurance athlete's muscles had deteriorated from laying flat for so long that any form of movement became difficult, so she began physical therapy. Outfitted in a full body compression suit, she fought to regain motion in her arms and legs.
She stood up.
She took her first steps.
She went on her first jog.
She began dreaming, pushing herself, and training like crazy.
And five years after the accident, she completed the Kona Ironman World Championship—swimming 2.4 miles, biking 112 miles, and running 26.2 miles all within 14 hours and 37 minutes.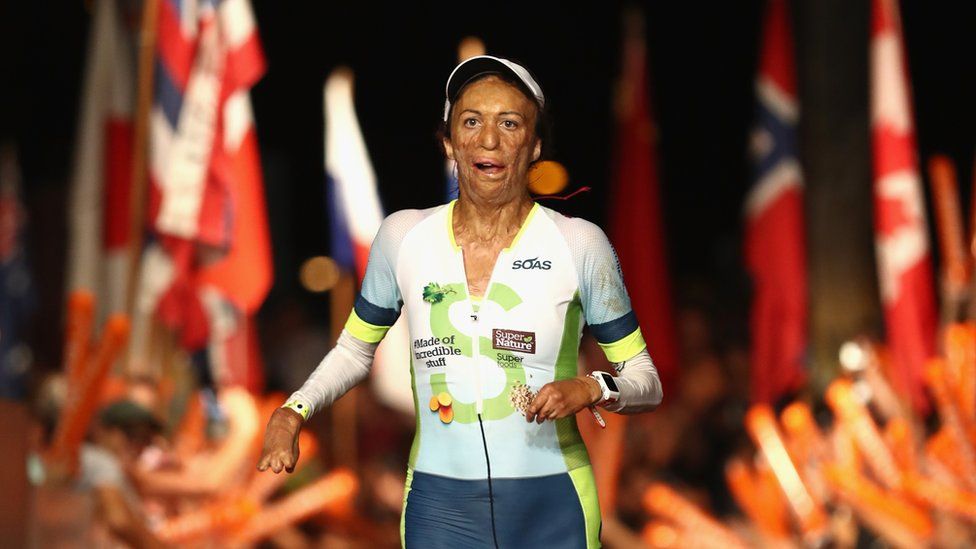 Since then she's written three best-selling books, completed a 30 kilometer mountain race, launched her own business, coached over 40,000 people in her digital courses, done viral TED Talks and become a mother of two (with her ever-loyal partner Michael). So she's kind of like the coolest person ever.
Turia Pitt is the type of woman we love to celebrate at AngeLink—tenacious, golden-hearted, fun, and talented. Know someone like Turia whom you'd like to see highlighted on our blog? Comment her name below!