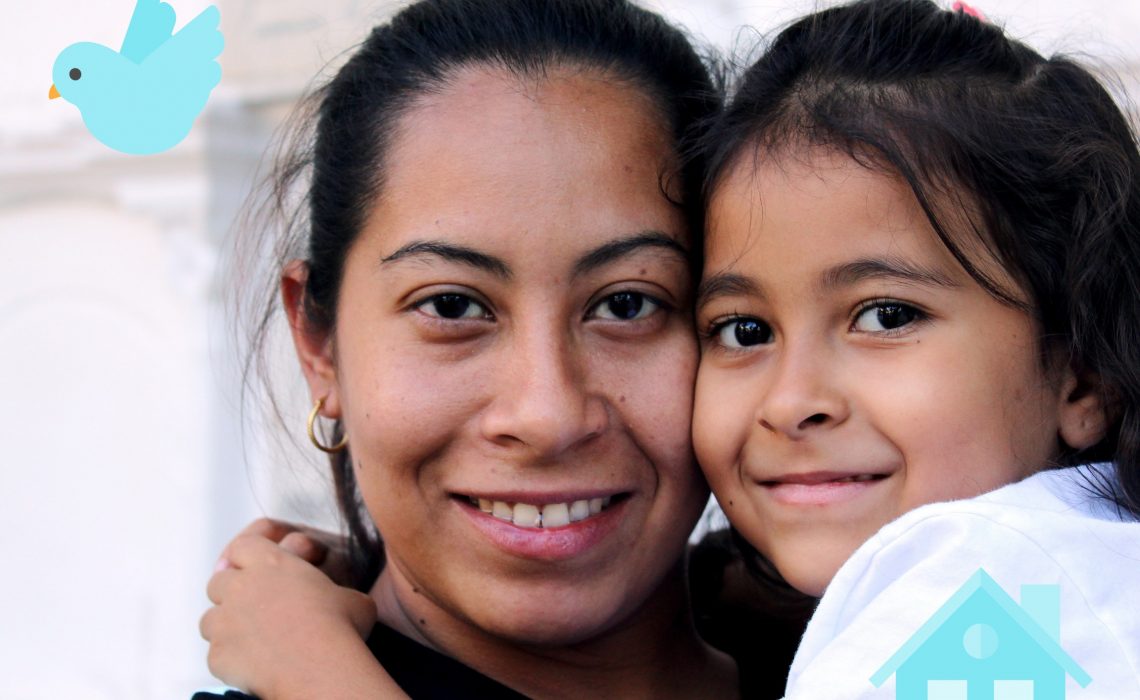 Single Mothers
Parenting is insanely difficult. Parenting alone is nearly impossible.
Yet 1 in 5 kids in the US today is being raised in a single parent home.
And, more often than not, it's the mother who's putting everyone to bed at night, staying up wondering how she'll make ends meet, and waking up early to get her children ready for school. In fact, 80% of all single parent homes are female-headed.
Eighty percent.
This creates a total of 12.5 million babies, toddlers, kids, and teenagers who are growing up fatherless. Now let us be clear, reasons abound for why the man of the house could be absent—death, divorce, separation, work and other circumstances—yet a father's absence will always be deeply felt and this pain/loss can surface in a variety of ways.
Homeless Mothers
Single parent families are vulnerable.
Managing a home and children leaves little time for work, explaining why 31% of single-parent homes in the US are beneath the poverty line. Also, single parent families experience food insecurity at a significantly higher rate than the national average (compare 28.7% to 10.5%).
Once hungry and desperate, victims of homelessness enter cycles of exploitation and difficulties: 92% of homeless mothers report facing severe physical and/or sexual abuse and homless children struggle with mental health and school performance.
While it's painful to witness and write, the number of homeless families living in the United States continues to grow. And women and toddlers bear the burden of the rising number; the most common homeless family structure is a single mother and two young children.
Where's the Hope?
The best non-profits, shelters, and programs are those that recognize the complexity of the issue, and work to find holistic solutions. Here are some of our favorites to partner with:
With a transitional housing program and a homeless prevention program, this California-based organization was created to protect families in poverty and on the verge of poverty. Unlike many shelters, Door of Hope can accommodate survivors of domestic violence, families headed by single mothers, two parents, or single fathers. Each family is given their own private unit, and never asked to split up.
Single and homeless mothers in Illinois have a wonderful resource in Fellowship Housing. This holistic two-year program provides mothers with one-on-one mentoring, financial training, referrals for counseling, and housing for the family. Many mothers in the Hoffman Estates area have found rest, overcome debt, provided a safe place for their children and gone on to buy homes of their own, since Fellowship Housing was established in 1991.
The Shelter for Abused Women and Children
With locations in Naples and Immokalee, this nonprofit has provided over 30,000 nights of safety for women and children this year alone. The shelter was created to serve women, mothers and families fleeing domestic violence, and their facilities have individual bedrooms, multiple kitchens, childrens playrooms and study spaces for students. Additionally, survivors can bring their pets along with them as they create a safety plan and transition into more stable housing.
AngeLink
Want to help solve the problem you just read about? AngeLink hosts an ongoing campaign that gives vital funds to single and homeless mothers who are struggling. Click here to learn more and partner with us!