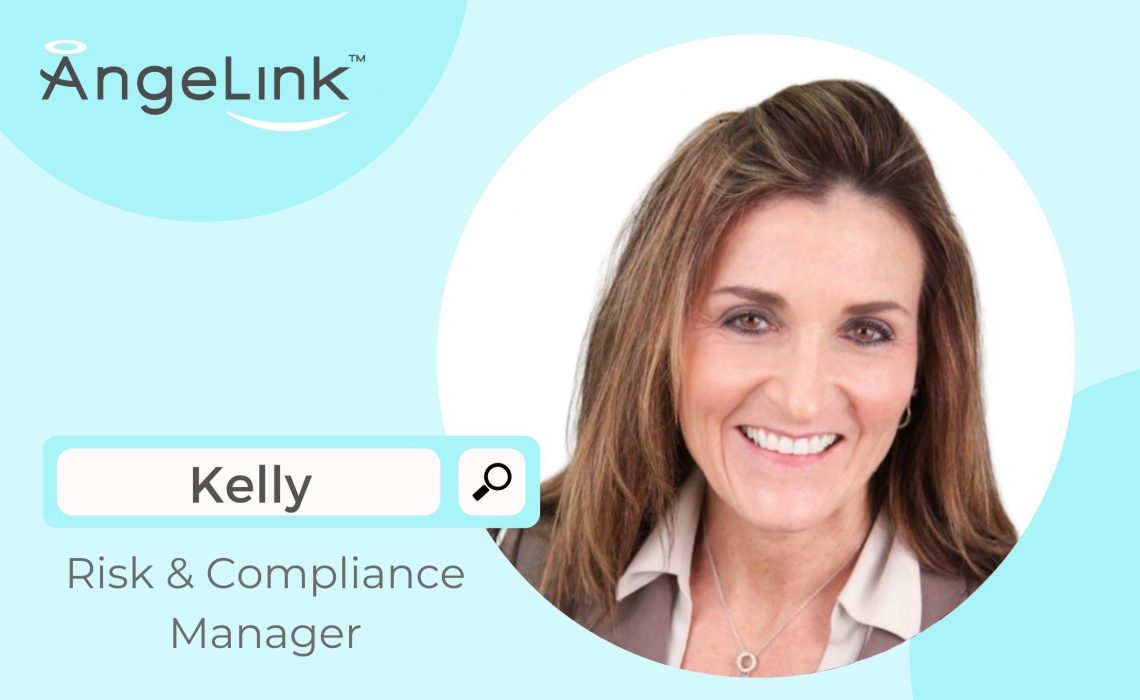 We continue our diversity series aimed at introducing the most inspirational women in the tech industry. Today, we'd like you to meet Kelly, a cybersecurity practitioner at AngeLink. Join us as Kelly unpacks the power imbalance between men and women in the tech industry, tells us how cybersecurity really works, and finally, shares her advice for women who are entering and advancing in tech careers.
Q: Can you share a little bit about yourself?
A: I grew up in Western Massachusetts. I was pretty athletic growing up and played a lot of sports. I have two kids.
Q: What is one fact a lot of people don't know about you?
I'm into weightlifting and competed in a bodybuilder competition about 7 years ago.
Q: Oh wow! What influenced you to pursue a career in IT and become a cyber security specialist?
A: I finished my degree in accounting, but I always knew that it's not something I wanted to do. Right after graduation, I started working for a large corporation and moved into a systems administration role. Back then, it was called information security but it kind of evolved over the years. Eventually, I did a lot of security awareness training and got a number of industry certifications like Certified Cyber (Governance, Risk, Compliance) Professional, Certified Data Privacy Solutions Engineer, and a few others. After that, I had a few more jobs related to cyber security; that's when I really started getting more and more into risk and compliance, and I just fell in love with it! Today, I work as a cyber security practitioner and do risk assessments for various organizations.
Q: What tools do you use daily at your job?
A: I mostly use basic applications like Microsoft Word, Teams, and Excel. I think my favorite probably has always been Excel because it helps me to stay organized.
Q: How do people react when you tell them about your job?
A: I get a lot of funny looks because it's a very male-dominated field, to begin with. A lot of people assume I'm some kind of a hacker when they hear the term cyber. But the field of cyber is enormous and there are so many different career paths you could take. At the same time, it's pretty hard to be an expert in this field because it's just constantly evolving and changing, and there are always new threats and vulnerabilities. Trying to stay up with current threats and trends can almost be a full-time job in and of itself.
Q: Why AngeLink?
A: I was very impressed by the business model. I also truly believe in what Gerry is trying to accomplish.
Q: How do you think the work you are doing impacts AngeLink?
A: I think my main goal is to help us understand what it takes to be secure. When we talk about security, there's a lot of things involved from physical security controls to making sure you have risk management in place. Since we're basically a startup, the work I do shows how large the cyber security effort really is. There are a lot of regulations that organizations have to comply with, so that's an enormous undertaking as well. However, if organizations don't comply with it, they may get fined, or they may not be able to transact with credit card companies.
So, in a few words, I help us to maintain compliance, security, and privacy. It's interesting because a lot of organizations think that because they're compliant, they're secure, but that's not really the case. Another big area of concern nowadays is the third-party vendor risk. When you have a lot of connectors to third-party tools and things like that, staying secure becomes even more important.
Q: What advice would you give to women who are thinking about starting a career in tech?
A: Just stay the course because IT is a very male-dominated industry and it can be a little bit challenging to succeed at times. Sometimes, you have to work extra hard to prove yourself but it's worth it!