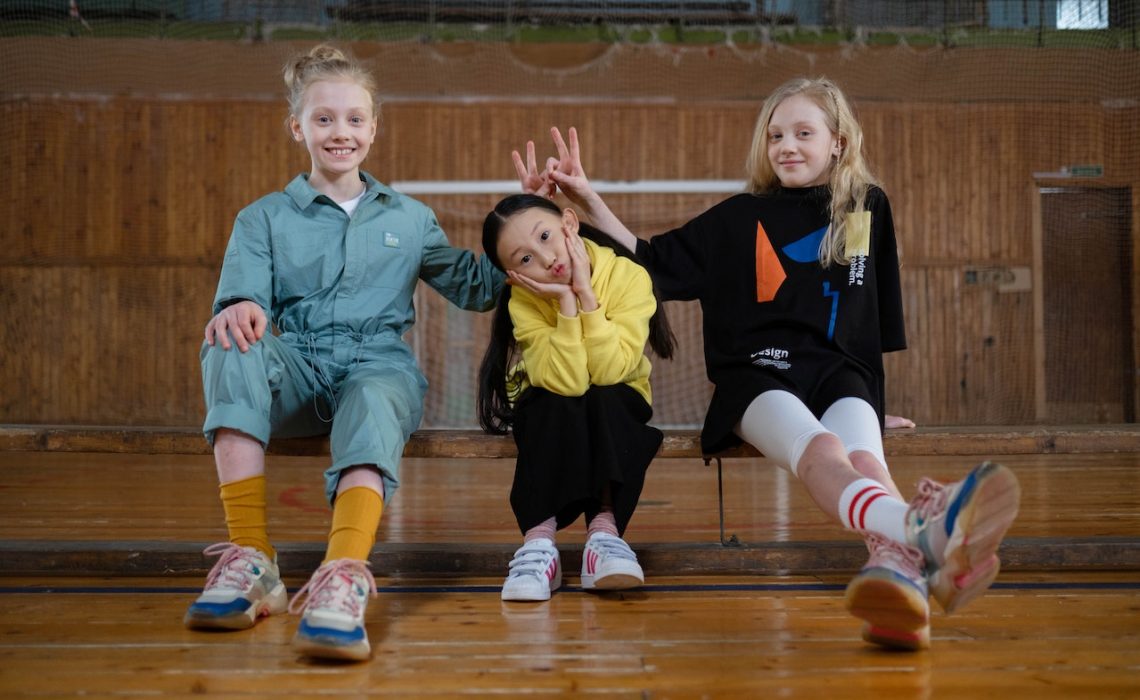 Schools are often seen as the center of their local communities. Between sporting events and day to day life of sending kids to school, it's always at the forefront of the community and its needs. While the school is central to the neighborhood, they don't always have all of the funding they need to reach its goals. This is why school fundraising is important to so many. Without the support of their surrounding community, it can be hard to give the students the best education possible.
School fundraising events are something that most people are familiar with. They take many forms, from magazine ordering drives to bake sales. However, the world is changing. Post Covid-19 pandemic, schools have had to be more creative than ever to meet their financial goals. While large gatherings aren't always possible, there are plenty of online and distance fundraising ideas possible for your school.
Profitable Virtual School Fundraising Event Ideas
When most people think of school fundraisers, they think of large community events. However, virtual school fundraising events have proven to be very profitable. There is less overhead involved and can include a much larger network of donors. We've listed some of the most popular virtual school fundraisers below with some suggestions on how to run them!
Social Media Contest
With social media becoming a major part of students' lives, use it to your advantage! Combine the social media presence of your students and parents with the most important part of crowdfunding, sharing your fundraiser. Not only will your fundraiser be shared with your school community, but to their extended network as well. By opening it up to students, you're now reaching their extended family and friends all around the world.
Set rules and a fundraising hashtag for each school class or group participating in the fundraiser. Once you have those details worked out, set your students to networking. Each donor can use the group's hashtag in their donation note to keep score. It's important to have an enticing reward for the most shared/productive group. This motivation will keep the sharing going!
Once the fundraiser has run through the scheduled time, a virtual event to award the winners can bring it to a close. Host a live feed event, using the hashtags to announce the winner! Make sure to advertise the date and link on your fundraiser page. It's also helpful to save the live and post it on the page for anyone that couldn't tune in.
Virtual 5k
5ks are a classic fundraiser for any organization. The benefit of doing a virtual 5k is that anyone can donate and participate! Your school's students can invite aunts, uncles, and friends from all over. One way to increase the network is to have different 5k groups within your fundraiser. You can have a runner's group, a walking group, or create different age brackets.
Set up your fundraiser for your 5k with all of the details like what is included with the registration fee (t-shirts, virtual tags with runner numbers, etc.), how to track their time, and where to submit it! Also, be sure to tell them about how winners will be recognized across your school's different social media platforms. Schedule a live event and announce the winners on a live stream! Be sure to post the winners on your fundraiser page in case anyone misses it. 
For more in-depth tips read How to Organize a Fundraiser Walk [In-Person or Virtual].
In-Person Fundraising Event Ideas for Schools
With life getting closer to normalcy, in-person events are coming up more often again. Some of the best school fundraising events are in person. There are classics, like a bake sale, and some less common ones, like the ones listed below.
Field Day Event
A fun way to create healthy competition is to host a field day event for the community. Funds are raised through registration fees, sponsors, and concessions. Depending on space and whether it's an indoor or outdoor event, you can include different sports tournaments and obstacle courses. It's a good idea to have different age divisions. Not only does this ensure fairness, but allows even more participants from the community! At the end of the day, host a winners ceremony to hand out prizes.
Trivia Night
An indoor trivia night at a local restaurant helps the school to include local businesses and pull in even more participants! A trivia night consists of teams throughout the restaurant that answer trivia questions as read by the night's emcee. These questions can either fall into a particular theme or you can host a general trivia night. Not only can teams plan to go ahead of time, but you can pull in other patrons that are already there! By partnering with a local restaurant, you can find a percentage of each bill that can be donated back to the school and work on a prize for the winners. This could be a free appetizer or a gift card.
For even more ideas read:
Real School Fundraising Event Example For Inspiration
Crowdfunding has become increasingly popular over the years and fundraising events are no exception. We've gathered some great examples from Angelink. Take a look at this example and get some inspiration for your own school fundraising event.
This school fundraising event on Angelink is a great example of one mentioned earlier in this article. The school is looking to fundraise for a specific cause and is setting up a virtual 5k. The description gives a clear explanation of the cause and what the organization is. The fundraiser image is a nice, large image of the school's name and logo. This makes it easy for potential donors to find the fundraiser within a search page.
Start Your School Fundraising Event Today
With all of these ideas, what are you waiting for? School fundraising is a great way to involve the greater community in the school. As a central part of any community, schools can really benefit from this new age of fundraising. Teachers, students, and special groups within the school all have opportunities to launch a killer school fundraising event right from their computers. Start your school fundraiser with Angelink today!
To get inspiration and fundraising advice read Free Fundraising Tips to Raise More Money.