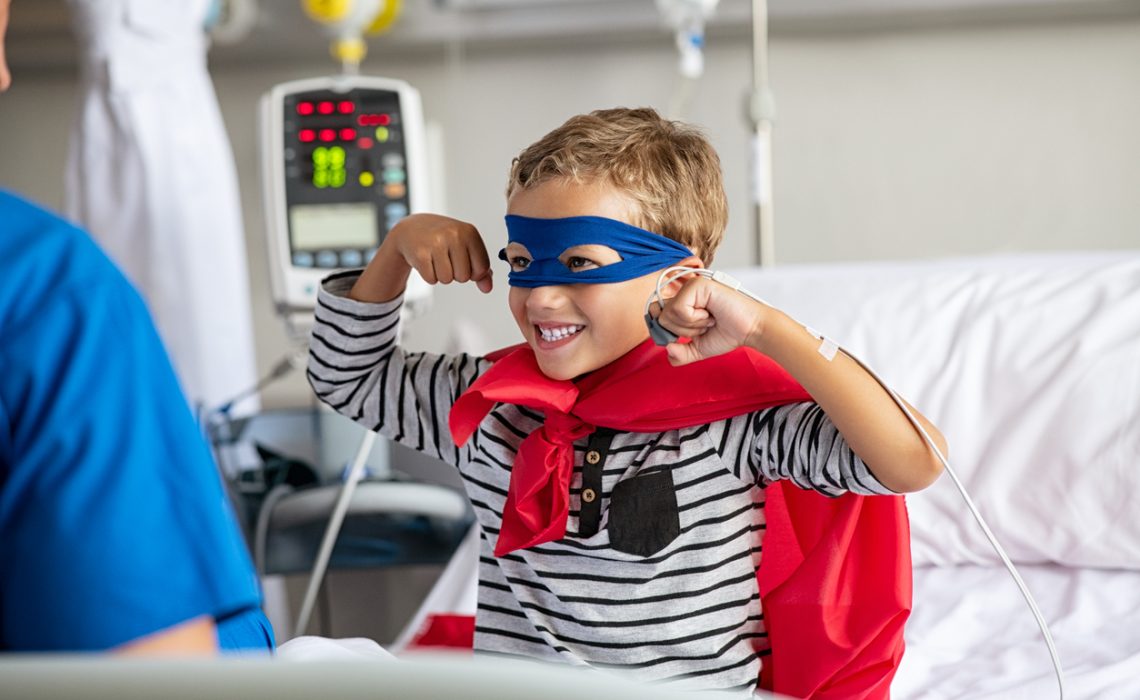 It can be challenging and overwhelming to find financial help to cover the costs of a transplant. Insurance can only cover a percentage of total costs. The National Kidney Foundation reports approximately 3,000 new patients waiting for a kidney every month. Luckily there are options available to help fund transplant surgeries. For example, kidney transplant fundraising helps spread the word to your community so they can help you receive financial relief.
This piece will cover financial assistance for kidney transplant patients, resources for financial help, and fundraising ideas. We offer information on the cost of a transplant with and without insurance. You can apply for public or private insurance and fundraise for the remaining cost.
The Average Cost of a Kidney Transplant
The National Library of Medicine reports an average price of $442,500 in the United States. This price does not account for insurance coverage. The cost of a kidney transplant can vary. The type of insurance a patient has determines the total cost of the kidney transplant. You can get financial relief with medical fundraising.
How Much Does A Kidney Transplant Cost With Insurance?
There are both public and private insurance options. Medicare is the most commonly used public insurance and covers 60% of total costs. Medicare only covers financial assistance for kidney transplant patients in a Medicare-certified hospital. Insurance companies often cover the bulk of transplant costs according to the DPC Education Center. You can also use your private insurance in conjunction with Medicare. You must pay Medicare Part A and Part B to obtain full post-surgery benefits.
Low-income folks have the option to apply for government-funded coverage through Medicaid. Funding through Medicaid is at a state level, meaning coverage will vary from state to state.
How Much Does A Kidney Transplant Cost Without Insurance?
Financial assistance for kidney transplant patients is key due to the extreme costs. The price to pay out of pocket is based on many different factors such as the state or hospital you are in. The total cost of a kidney transplant including the hospital stay and the pre and post-surgical-care averages around $400,000.
Fundraising Provides Financial Assistance for Kidney Transplant Patients
In the United States, only a small portion of the population has access to fully covered affordable health insurance. Fundraising for a kidney transplant is a powerful option to seek financial help. Otherwise, the cost of a kidney transplant is far too expensive. The Kaiser Family Foundation 2022 Employer Health Benefits Survey reports an average premium cost of $7,911 for single coverage and $22,463 for family coverage. This is unattainable for many to afford, yet, it's critical to have your medical needs met. Fundraising for surgery is a good solution.
Kidney Transplant Fundraising Ideas
There are many different kidney transplant fundraising methods to explore. The expenses can present great financial burdens and a list of unique challenges. We will cover how to start a start a fundraiser with three kidney transplant fundraising ideas.
1. Partner With a Local Business
You can partner with a local business to get the word out. Creating kidney transplant fundraising ideas with a nearby business increases donation traction. Find a local business aligned with your goal to raise money for a kidney transplant. Reach out and communicate your fundraising mission and partnership ideas! Ask if they would be willing to post a flier with your online QR code in their window and spread the word on social media. You can also ask them to donate a portion of their proceeds to your fundraiser. Have fun with it and host a guessing contest or event to incentivize customers to donate.
2. Write a Kidney Transplant Fundraising Letter
A kidney transplant fundraising letter can be a challenge to write. They are important to hit your fundraising goals. Always be sure to start by introducing yourself and the reason for writing the letter. Tell your story about why you are fundraising for a kidney transplant. Be genuine, concise, and grateful to get your point across on why your cause matters. State your fundraising goal and how the money is being used. Provide clear instructions for how your donors can donate. Check out a kidney transplant fundraising sample letter to help you get started!
3. Organize a 5K (In-Person or Virtual)
Organizing a 5K is a great way to raise money for a kidney transplant fundraiser. This event raises money for a great cause and unites the community through health and wellness. You can get started by finding a date, time, and location for the race. Be strategic and choose a date that doesn't interfere with other events in the community. Research the resources that you will need for the event, like volunteers, registration fees, and water. Effectively promote your event through social media, word of mouth, email and more. For example, you can learn how to come up with a fundraiser hashtag. Provide clear donation instructions for your participants. Host a successful event and be sure to thank your donors!
Real Kidney Transplant Fundraiser Example
Hunter Johson ​is a 20-year-old boy who was recently diagnosed with congenital ESRD. He is currently operating at 2% kidney function. Hunter's family is working hard to find the proper care he needs, which is causing them financial distress. Hunter tells his story to NBC in hopes of finding a kidney donor. Hunter's donation goal is $100,000. They have raised $3,537 so far. Hunter and his family are more than grateful for those who can help them during this trying time. Learn more about Hunter's story and how you can help him reach his donation goal.
Reduce Kidney Transplant Debt with Medical Fundraising 
Medical fundraising ideas can help cover costs that are not covered by insurance. You can organize an online donation or even learn how to host a fundraiser walk. Either way, your community can help make a significant difference.
Fundraising for a kidney transplant goes a long way. You can reclaim financial control with the help of others. Share your story and host an online fundraiser with AngeLink's fundraising platform. AngeLink's fundraising platform lets you share your story and host an online fundraiser. Start raising funds and post your worthy cause on AngeLink!