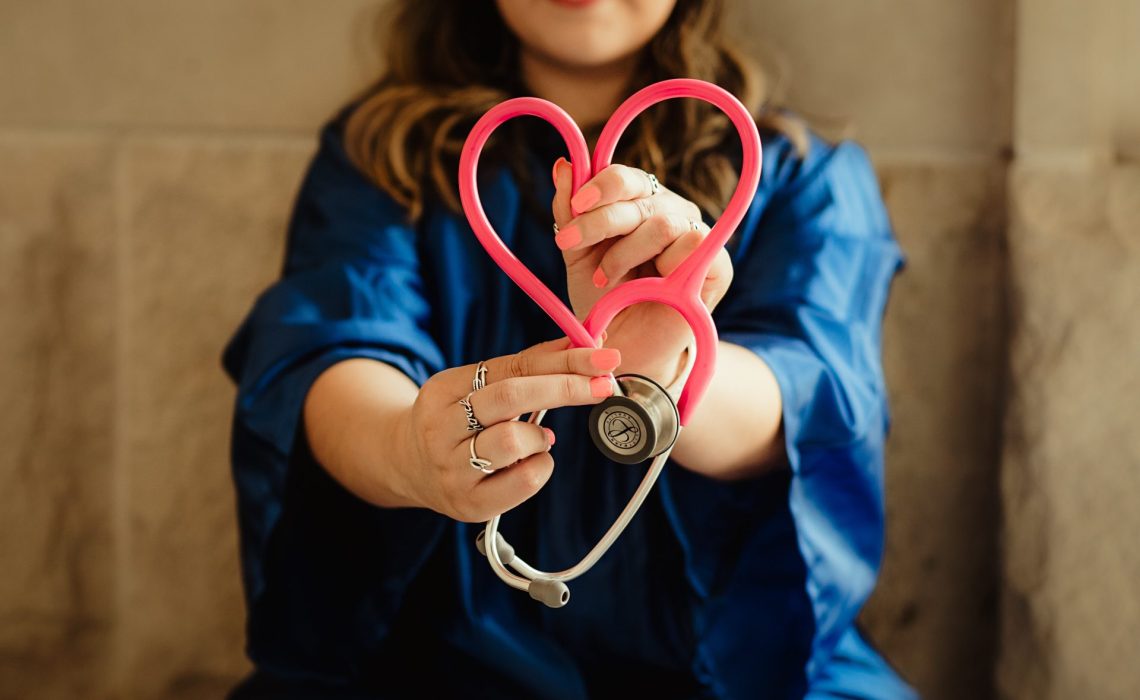 It's no surprise that healthcare expenses in the United States can be overwhelming.
Today, medical bills are the leading cause of bankruptcy. Medical issues account for 66.5% of filings, due to healthcare expenses or time out of work according to AJPH. As the cost of medical treatments skyrockets families often struggle to pay for care. But this is where different types of crowdfunding can help.
Medical fundraising sites allow families to receive the financial support they need. Medical fundraising websites also allow community members to support their friends who have cancer or other health issues.
In this blog post, we will explore some of the best fundraising sites for medical expenses. These platforms are excellent options to help ease the burden of medical bills.
4 Best Fundraising Sites for Medical Expenses
1. AngeLink
Powered by women, AngeLink is one of the top medical crowdfunding websites.
AngeLink is committed to fostering trust and security. These factors make it one of the best fundraising sites for medical expenses. AngeLink reviews every fundraiser before publication to ensure protection against fraud. It also provides round-the-clock customer support.
AngeLink's platform offers free fundraiser achievement badges, donor badges, and seasonal emojis. Additionally, AngeLink also offers a unique flier development system. The fliers also display a QR code linked to your fundraising page for seamless donations.
The platform also makes sharing your fundraiser easy by allowing you to share it on a variety of social networks. These include Facebook, Instagram, Twitter, Pinterest, LinkedIn, and WhatsApp. And the mobile app means that you can start fundraising right from your smartphone. Fundraisers also have the opportunity to apply for Angel Grants through our foundation.
Using AngeLink is also completely free since they don't charge any platform fees. The only cost you'll incur is the credit card processing fee of 2.9% plus $0.30 per donation. That's another reason why we're one of the best crowdfunding sites for medical bills.
2. GoFundMe
GoFundMe is another contender for the best medical fundraising site. It offers a friendly interface. One of the reasons GoFundMe is so popular is its ability to reach a large audience. You can share fundraisers on social media platforms like Facebook, Twitter, and Instagram. This makes it easy for friends, family, and even strangers to contribute to a cause.
The site also offers a variety of fundraising tools to help fundraisers succeed. These include customizable donation levels and a fundraiser progress bar.
GoFundMe also has a dedicated support team that assists fundraiser organizers. They offer fundraiser strategy tips and help with promotion.
GoFundMe's platform is free and works on a tip-based fee model. GoFundMe has experienced some fraud in the past so it's important to research the fundraiser before making a donation.
3. Fundly
Fundly is also included in the roundup of the best medical fundraising sites.
One thing that makes it stand out is how easy it is to use. Even if you've never raised money online before, you can easily create a page on Fundly. These pages tell people about your situation and ask for their help. Fundly has tools that make it simple to customize your page. These include drag-and-drop buttons and templates you can choose from.
Another reason Fundly is a good choice for a medical fundraising site is that it has low fees. Fundly only takes about 5 cents for every dollar people donate. This fee helps them keep the website running and handle payments.
Fundly is a great medical crowdfunding website because of social media. It lets you easily share your fundraising page on Facebook, Twitter, and LinkedIn. This means you can tell lots of people about your situation and ask them to donate. By using social media, Fundly users can get many more donations.
4. Help Hope Live
Help Hope Live is another great option for people who need medical help. It is different from other medical fundraising sites because it encourages teamwork. This helps people take control of their fundraising efforts.
One of the important things about Help Hope Live is that it helps people tell their stories. This can help others understand what the person is going through and feel more connected to them. When people feel connected to the person they are helping, they may be more likely to donate.
Help Hope Live helps people take control of their fundraising efforts. It provides tools and resources to help people make a plan to work toward their goals. They also offer medical fundraising ideas to spark inspiration. This helps people feel more in control of their situation. People can also become more successful in raising the money they need.
Get Financial Help for Medical Bills With Online Fundraising
Paying for medical bills in the U.S. can be overwhelming and draining. This is especially true when the expenses are high, and insurance doesn't cover the costs. But medical crowdfunding sites offer a viable solution for those in need of help.
Fundraising websites for medical expenses can help individuals can receive financial support. They can also offer opportunities to rally support and spread awareness and hope. This provides peace of mind and allows families to focus on their loved one's recovery.
Medical fundraising sites are excellent at creating a successful fundraiser. These can help cover the costs of medical treatment, like fundraising for surgery. Through these platforms, people can empower themselves, inspire generosity, and receive financial help.