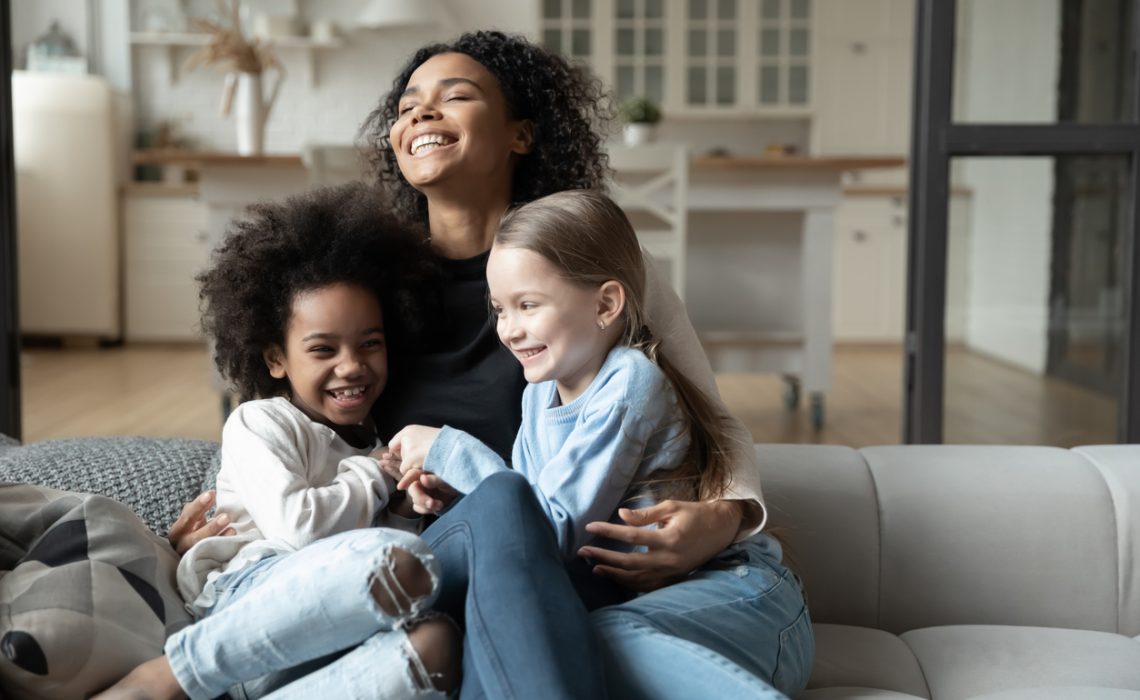 Foster care is an important part of the US social welfare system. Neglected and abused children can find a home through foster care. It provides a safe and supportive environment. Yet, extra funding is often needed to provide resources for the children.
When you donate to foster care, you can provide children with the resources they need to succeed. Your donation could help provide a meal or school supplies. Foster children need clothes or toys as well. Every donation counts and impacts a child's life. There are many ways to get involved and make a difference.
In this article, we will discuss how to donate to foster care and the importance of doing so. We break down statistics and problems with the foster care system. We explain how nonprofits are working to improve the foster care system. You can also find a list of foster care charities to support. Start donating today!
May is National Foster Care Month
May is National Foster Care Month. It's a time to recognize and appreciate those who help children in care find permanent homes. The U.S. government first recognized this national month in 1988. During this month, we can all come together to raise public awareness for foster children. It's important to understand how everyone can make a difference in the lives of those in foster care. Together, we can help foster children have access to love, support, and resources.
Foster Care Statistics Everyone Should Know
Here are some important foster care statistics everyone should know:
In 2020 alone, more than 213,964 kids under 18 went into foster care in the US according to the Annie E. Casey Foundation. That's almost three out of every thousand children!
According to KIDS COUNT, 7% of kids in foster care are under 1 year old. 34% are between 1 and 5 years old. 22% are between 6 and 10 years old. 22% are between 11 and 15 years old. 14% are 16 or older.
Childwelfare.gov states there are currently more than 391,000 kids in foster care.
Foster Care System Problems Nonprofits Are Working to Change
There are several foster care system problems that organizations are trying to solve.
Foster Parents Need More Support
Foster parents need more support to provide adequate care for their foster children. They often lack access to resources that would help them. Most foster parents do not receive adequate compensation for their services. This makes it difficult for them to even provide food, clothing, and medical care.
Foster Children Need More Resources
Many foster children suffer from health problems. These problems tend to be due to inadequate medical care or nutrition. Many former foster youths suffer from emotional issues due to trauma. These issues can lead to long-term mental health problems if not addressed.
Foster System Needs More Caseworkers
Foster care systems across the country are facing a shortage of caseworkers. This has led to overworked and understaffed agencies that can't meet the needs of the children in their care. This lack of resources places an even greater burden on existing caseworkers. These caseworkers are often forced to take on several cases at once. The result is that these caseworkers have less time to spend with each child and family. This can cause abuse or neglect to go unnoticed.
3 Foster Care Charities to Support
1. Dave Thomas Foundation for Adoption
The Dave Thomas Foundation for Adoption is a non-profit organization. Dave Thomas founded it in 1990 to help children in the foster care system. The foundation helps children in foster care find forever homes. It is the only nonprofit organization entirely dedicated to foster care adoption. The foundation has achieved remarkable success over the years. It has earned a Gold medal from Guidestar. It has also earned four stars from Charities Navigator. These recognitions are evidence of its commitment to foster care.
2. Carrying Hope
Carrying Hope is an organization dedicated to helping foster families. It provides them with essential supplies and resources called "Hope Packs." Carrying Hope strives to make the transition into foster care easier for children. With Carrying Hope's help, foster children are better prepared for what lies ahead of them.
3. Think of Us
Think of Us is a nonprofit organization working to transform the foster care system. It works to improve outcomes for the children and family's foster care impacts each year. Think of Us provides resources and support through providing technology to foster children. The organization operates as an R+D lab for child welfare. It takes on strategic projects to create positive change. Think of Us empowers foster children through technology.
There are many other non-profit organizations out there that help foster children. All these foster care charities provide children with loving and caring support.
How to Donate to Foster Care
Many people don't know how to donate to foster care. Yet, in reality, it is very simple. Discover how you can contribute with foster care donations:
Start an Online Foster Care Fundraiser
Starting an online fundraiser for foster care is a great way to have a huge impact on the lives of foster children. Foster care fundraisers are an excellent way to support those who need it most.
With AngeLink, you can quickly set up a fundraiser. AngeLink makes it easy to raise money for foster care. With AngeLink, you'll have an entire online platform dedicated to helping you raise funds. These funds could be for an organization or for an individual of your choice. AngeLink makes it simple to create an effective fundraiser. To get started, check out our article about How to Start a Fundraiser.
Donate Supplies
Foster families often need help with basic supplies. Donating supplies is an easy way to contribute to foster care charities. It can make a tangible difference in the lives of children and their families. Even small foster care donations can go a long way – for example, one bag of groceries can feed a family for a week. Some might donate toys to foster care, and others might donate luggage to foster care. Some might choose school-related items and donate books to foster care. Others might donate backpacks to foster care. You have many options when it comes to donations. Each donated item makes a difference.
Donate Your Time
Volunteering with foster care charities is a great way to make a difference. It can involve interacting with children in the foster care system. It can also involve organizing donations or providing emotional support. No matter how much free time you have, you can still make a difference. Even something as simple as raising awareness about the foster care crisis can help.
Join the Cause Today
If you donate to a foster care organization, you can make a positive impact on the lives of foster children.There are plenty of ways you can help support children in need and contribute to the foster care system.
One great way to help is to start an online fundraiser for foster children. AngeLink makes it easy for you to get started. Be sure to check out our Fundraising Tips and Fundraising Ideas before you get started. These tips and ideas can help you fundraise more effectively.
AngeLink is home to Fundraising with Trust™️ and Fundraising with Love™️. Our goal is to make it simple for people to start their fundraisers and raise money for causes they care about. We have an array of features that put us ahead of our competition.
We have free donor badges, free fundraiser achievement badges, and free seasonal emojis. In addition we have built-in fundraiser printable flyers with unique QR codes. AngeLink is also very accessible with 24/7 customer support, an Android and iOS app, and more!
AngeLink also has several fundraisers designed for women business owners. Plus, we have fundraisers for emergency relief situations. AngeLink is your one-stop shop when it comes to online fundraising. Join the community today, and see how much we can achieve together!
So, what are you waiting for?