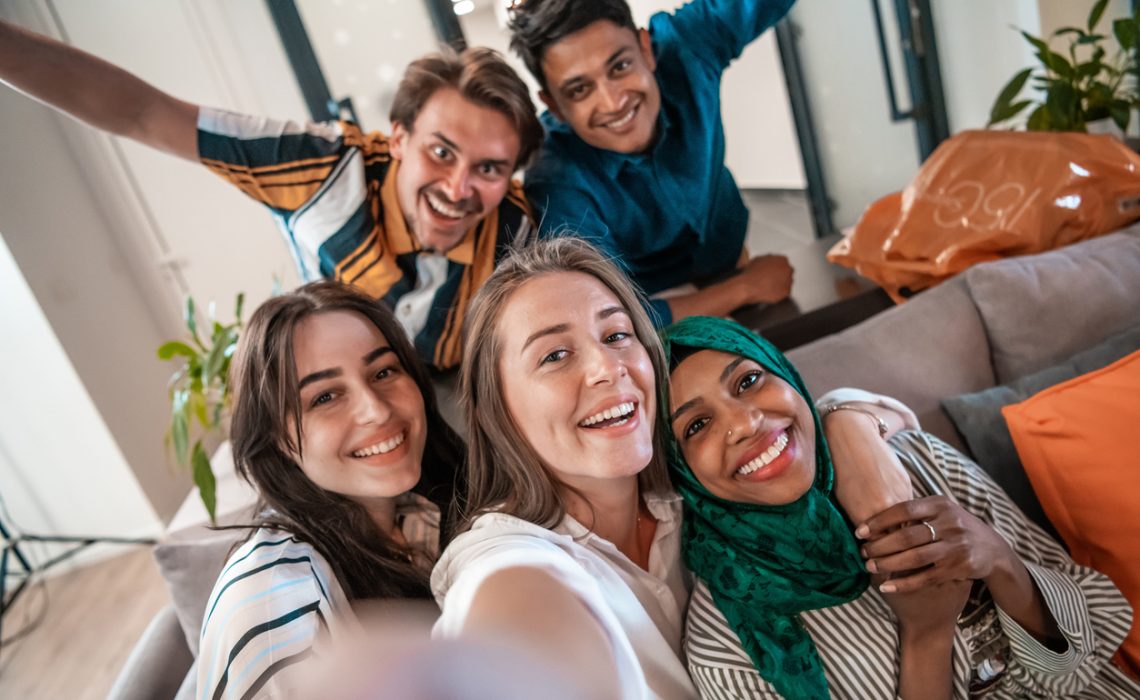 There is a power in faith that is often underestimated. A power to change the course of events. It can cause miraculous outcomes and inspire people to exceed expectations. Faith is more than just a belief in something unseen. It's a force that can move mountains and change lives. When you have faith, anything is possible.
Faith-based fundraising has power in numbers. When people come together and put their faith in a cause, the results can be impressive. Look at the work of charities like Habitat for Humanity or Doctors Without Borders. They accomplish so much good because of the support they receive. They have the backing of millions who believe in their mission.
There is also something special about giving to faith-based fundraisers. When you give to a faith-based organization, you are not just giving money. You are also giving your time, energy, and prayers. Faith-based fundraising can make a real difference in the lives of those who need it most.
What is Faith-Based Fundraising?
Faith-based fundraising is a way for people of faith to raise money for themselves, a loved one, a cause or a charity that they believe in. The power of faith and prayer inspires others to give generously.
This type of fundraising can take many forms. Traditional methods include bake sales and car washes. More modern techniques include faith-based crowdfunding through an online platform.
It spreads awareness about an important cause. People are more likely to give when the cause connects with their faith. At the end of the day, faith-based crowdfunding is a powerful way to support causes that you believe in. It can help you make a difference and bring about miracles in your own life and the lives of others.
8 Tips For a Successful Faith-Based Fundraiser
Now, let's take a look at our top tips for a successful faith-based fundraiser.
1. Have a Clear Goal
It is crucial to establish a goal before beginning your fundraiser. This can keep you and your team motivated. A set target will keep you on track to achieve your fundraising goal. Plus, it will help you use donations in the most impactful way possible.
2. Reach Out to the Right People
Once you have a clear goal in mind, you will need to find the right people to reach out to. Look for people interested in your cause and have the means to donate. You can use social media or even traditional methods such as door-to-door canvassing.
3. Show Your Appreciation
Don't forget to show your appreciation for the generous donations! People are more likely to give when fundraisers notice their contributions. You can thank them online through a fundraising page. For additional tips read How to Write a Donation Thank You Letter.
4. Promote Your Cause
Make sure to use catchy phrases and visuals! This will help spread the word about your cause. Your fundraising page needs to attract donors so they want to learn more and contribute. Not sure how to spread the word? Read How to Promote a Fundraiser for expert tips.
5. Involve Your Faith Community
A fundraiser is only as strong as the team behind the fundraiser. Involving your faith community is a great way to reach more people. Ask members of your congregation to help spread the word about your fundraiser. Don't forget to encourage them to donate if they can.
6. Use Language that Will Inspire Faith
Faith-based fundraising is all about connecting with people on a spiritual level. Make sure to use language that resonates with people of faith. You can use words like, "pay it forward," "express gratitude," and "make a difference."
7. Explain How Your Faith Guides Your Fundraising
It's very important to explain how your faith guides your fundraising efforts. This will help donors understand why you are passionate about the cause. Donors who have faith could connect with you on a deeper level.
8. Talk About Your Community or Church
Share stories about the work your church or community is doing to help those in need. This will help potential donors connect with the cause and see how their money could help others in need.
Use these tips to ensure that your fundraiser is a success and brings miracles for those who need it most.
Examples of Faith-Based Fundraisers
At AngeLink, we have worked with hundreds of faith-based fundraisers. Here are some examples of successful fundraisers! They have leveraged the power of crowdfunding to make a difference.
The Price family's fundraiser, "Move the Mission," collects funds for the Revival Church. The church provides medical supplies, food, transportation, and more to people seeking God. With over $600 raised, they are well on their way to meeting their $1,500 goal!
This fundraiser asks for donations to buy goody bags for homeless people. The bags would have essential items. These include toothbrushes, toothpaste, soap, socks, and laundry detergent. The goal is to hand the goody bags out on Christmas Eve to bless those in need. They have raised over $250 so far!
Start Your Fundraising Journey and Pay It Forward
Faith-based crowdfunding can be a powerful way to bring about change in the world. At AngeLink, we provide plenty of resources to help you start faith-based fundraising. Whether you're a church or a nonprofit organization, we can help you turn your dreams into a reality. If you are an individual looking to make a difference in your faith community, we can help! With the right tools, you can collect donations.
Once you choose a cause to support, follow our eight tips to collect funds. Make sure to use faith-based language and tell donors why faith is important to you. You can also write about your faith community on your online fundraising page. Don't forget to show appreciation and thank your donors.
Get started today and create a faith-based fundraiser on AngeLink! With just a few clicks, you can create a fundraiser page and define your fundraising goal. Then, you can start raising money in no time.
At AngeLink, we want to make the fundraising process simple and fun. We provide a built-in fundraiser printable flyer with a unique QR code for quick donating. Donors can also show their support on social media with free donor badges. Let faith guide your fundraising journey.
For additional inspiration check out Church Fundraising Ideas for Youth Groups and Church Choirs.