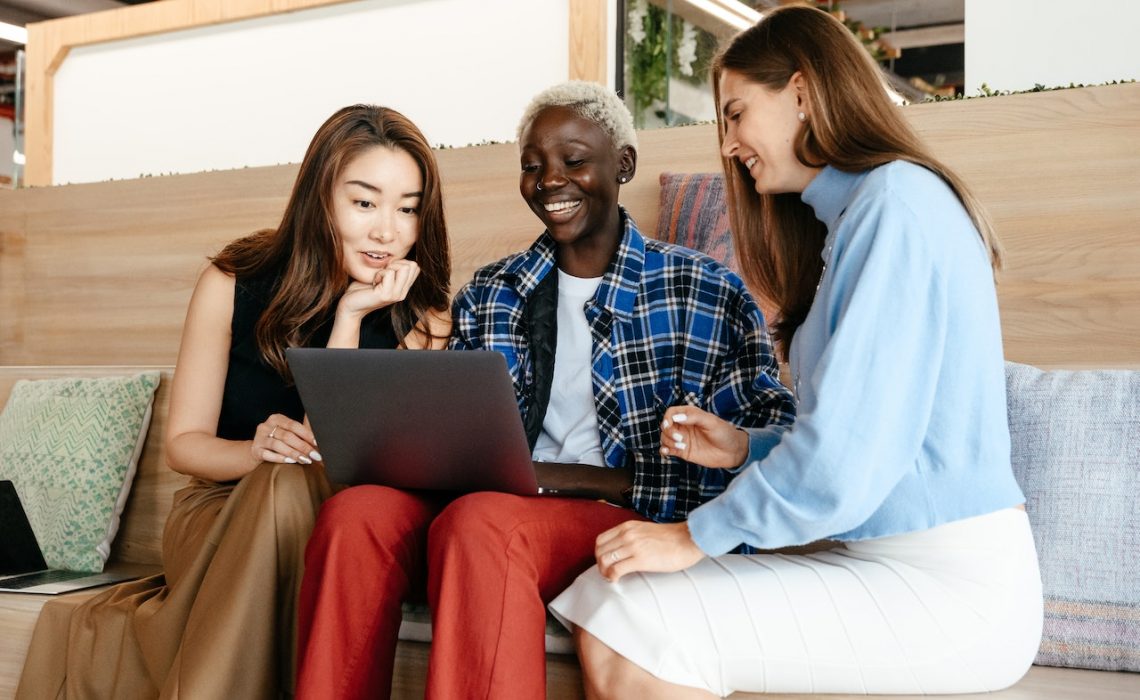 The secret to fundraising success is in sharing your fundraiser, and sharing your fundraiser, and sharing your fundraiser! Are you getting it? If you really want to reach your fundraising goal, then sharing on Facebook is a must! It's fun to do, but it requires your focus, diligence and creativity. Let's jump into our tips for how to share a fundraiser on Facebook.
How to Share Your Fundraiser From AngeLink
As soon as you create your AngeLink fundraiser, you will be prompted to share it directly from the app.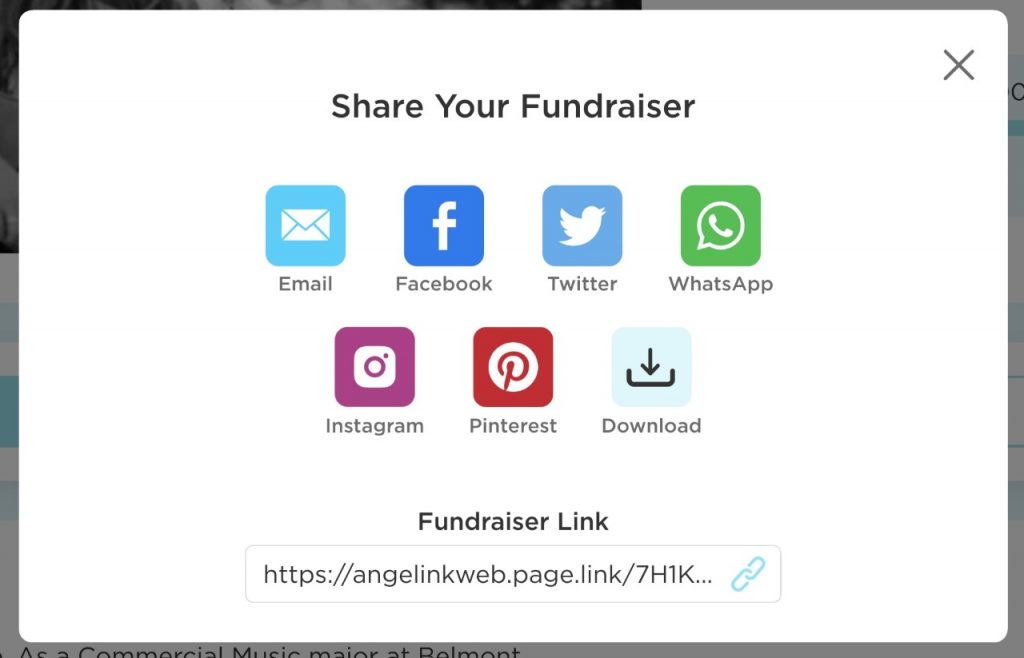 You have the option of multiple social media platforms for your initial sharing. Facebook is the platform that is the most successfully used for reaching potential crowdfunding donors. Let's explore some helpful tips to get your fundraising momentum off to a great start!
The AngeLink app generates a sharing link that highlights the picture you selected to represent your fundraiser, the fundraiser title and the first 85 characters of your story. This link is like a mini billboard for your fundraiser. So, be sure you choose the very best photo you have that tells your story!
Expert tip: You can go back into your fundraiser and edit the photos and text if you are not happy with your initial choices. Choose well.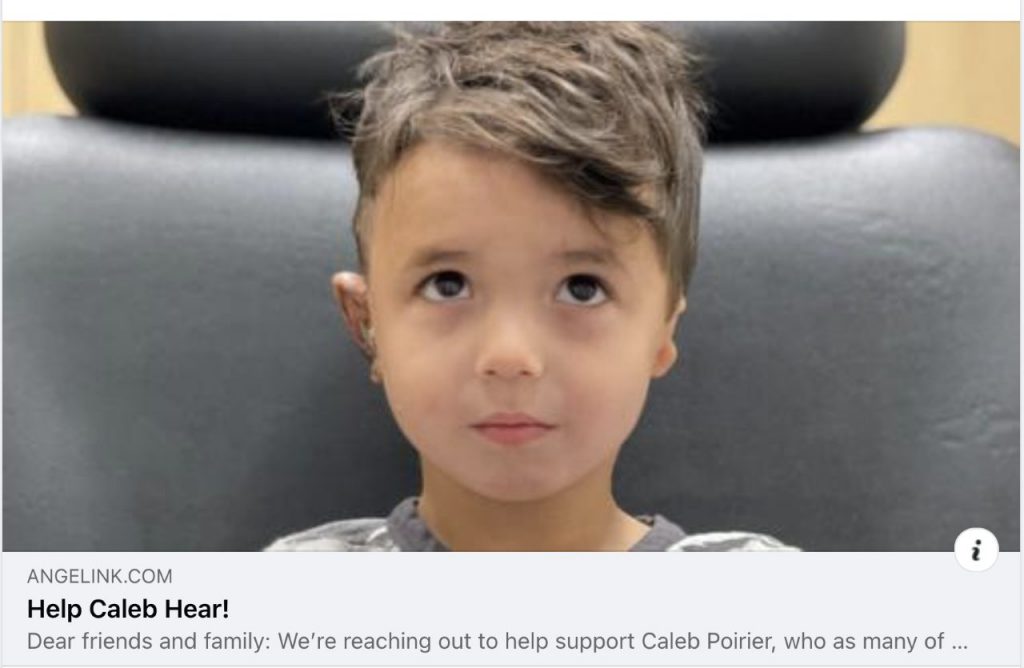 Here are two VERY important facts for you to know about your fundraising success from the Indiana University Lilly Family School of Philanthropy:
#1 People donate when they believe their gift will make a difference.
#2 Most donations come from a friend or family member.
With these two facts in mind, you can understand why Facebook is a great platform for sharing your fundraiser — you are sharing with your "friends" and you have the space to tell your friends why their gift will make a difference.
Most successful fundraisers are shared on Facebook at least four times to reach their goal! (You need at least FOUR distinct, unique Facebook posts of your fundraiser to reach your fundraising goal.)
It's important to remember that you will never know how many people see your posts or when. The only ones you know for sure are those who "like" your post or comment on it. But many will see it and not comment. Don't get discouraged, keep it up.
Use These Facebook Post Ideas to Share Your Fundraiser
First Facebook Post
Announce your fundraiser! Explain who or what you're fundraising for and why. Kindly ask your community to donate via the link – which will be your main visual for this initial introductory post.  Thank donors and ask them to share this post to their pages and comment for increased virality.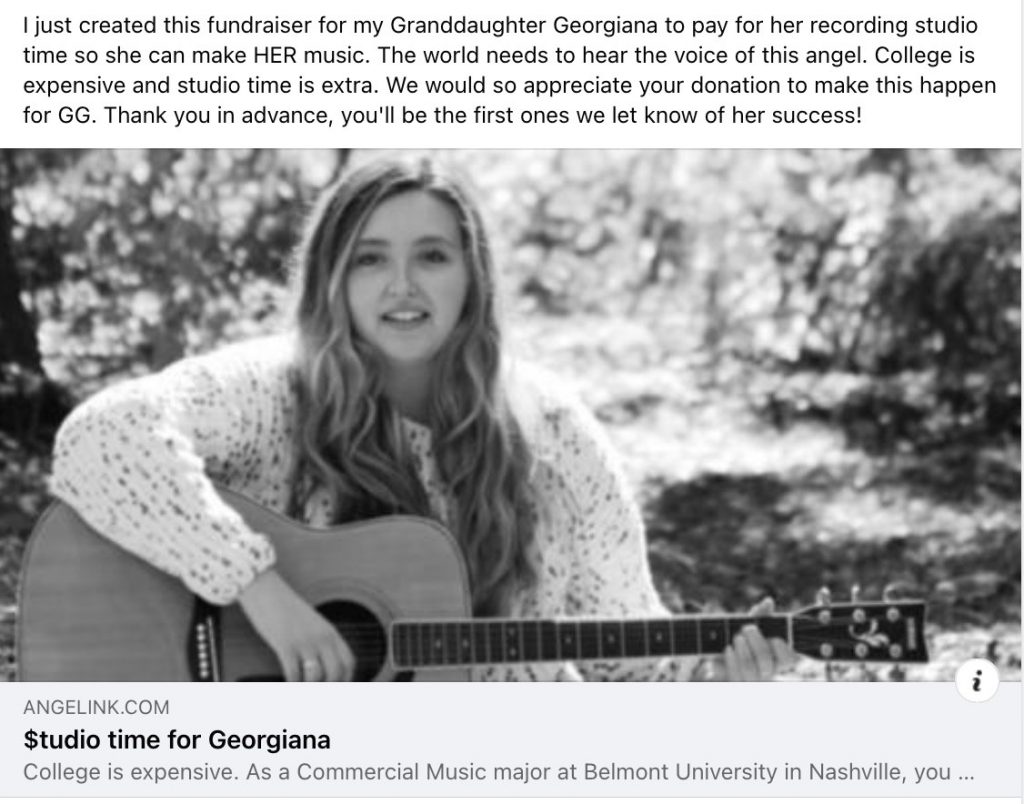 Once you post, your work on that post has just begun. Engage with all who comment on your post by thanking them or "liking" their message to you. You might ask some close friends to start the ball rolling by commenting on your post.
Include different photos in each post to keep it fresh, tag friends, and respond to people's comments and questions. It's also very effective to directly message your Facebook friends inviting them to donate with a link to your fundraiser.
The first 10 days are the most crucial in sharing your campaign. So you might wait a couple of days and then make your . . .
Second Facebook Post
Reintroduce your fundraiser with a simple summary and if you have news to share, give an update. Thank anyone who has already donated and ask again if more friends and family members would be willing to contribute to this cause. Express your gratitude for their support.
Stay focused and remember: People donate when they believe their gift will make a difference. It's up to you to share compelling reasons for them to give.
Third Facebook Post
At this point (if you haven't already) it's time to use a different photo or a video (highly effective) with your post. You want to keep it fresh and keep them reading. Put the link to your fundraiser in the comments below your post and be SURE to tell your readers that they can find it here. (This may also ensure that Facebook algorithms don't mess things up.)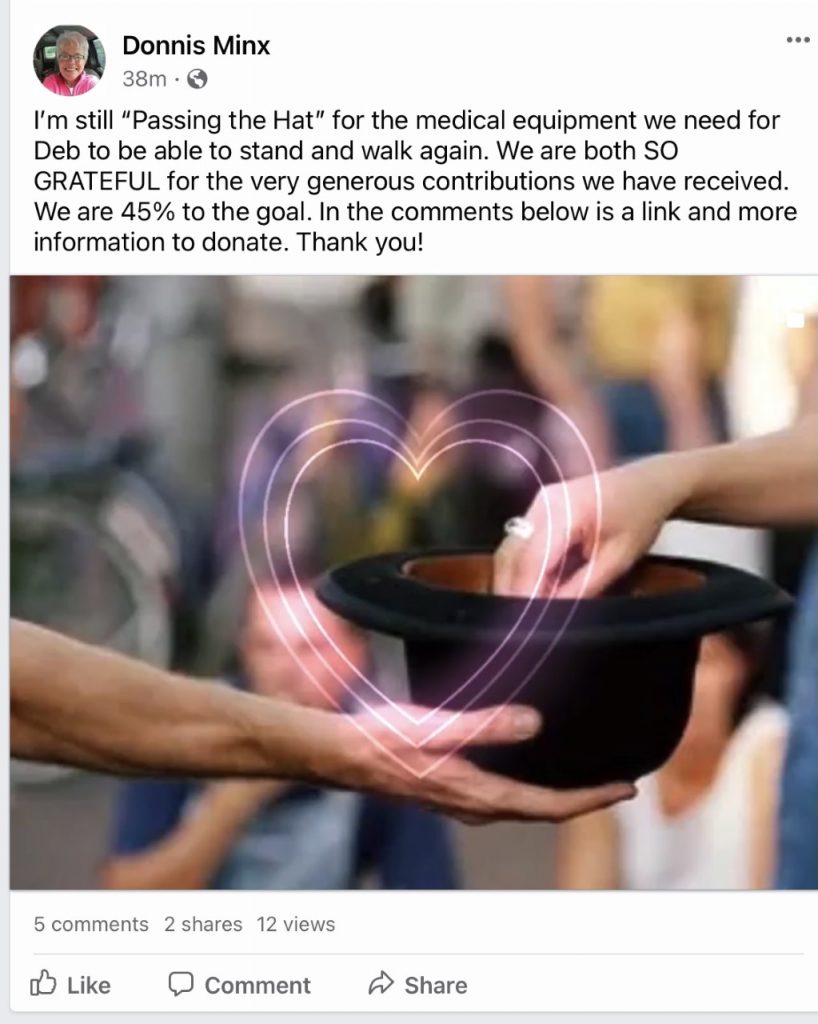 Relate your text to the photo you post and share how close you are to your goal and if your fundraising needs have changed or become any more urgent. Always say thank you and invite others to share your post.
Fourth Facebook Post
Again, use a fresh image and new text. Provide another update and gain more traction by tagging others who are associated with the fundraiser, so that this post will appear on their feeds as well. Keep up positivity, gratitude, and asking. Again, post the link in the comments below your post and mention to your readers that they can find it there.
Achievement Facebook Post
Be sure to post when you reach your fundraising goal!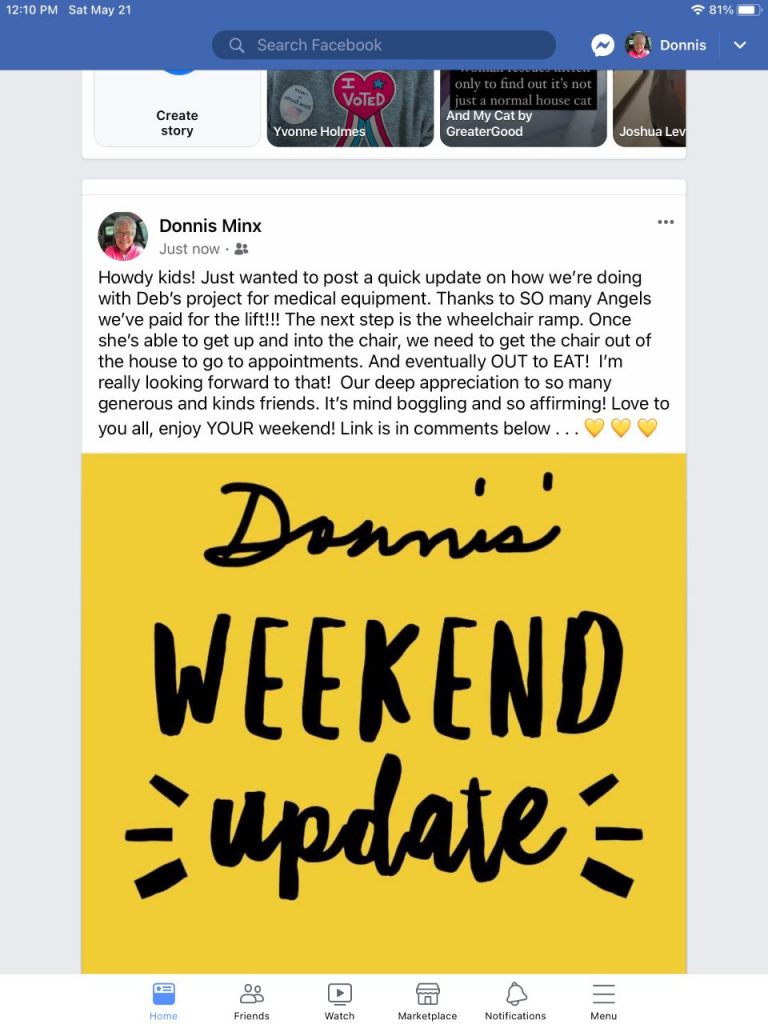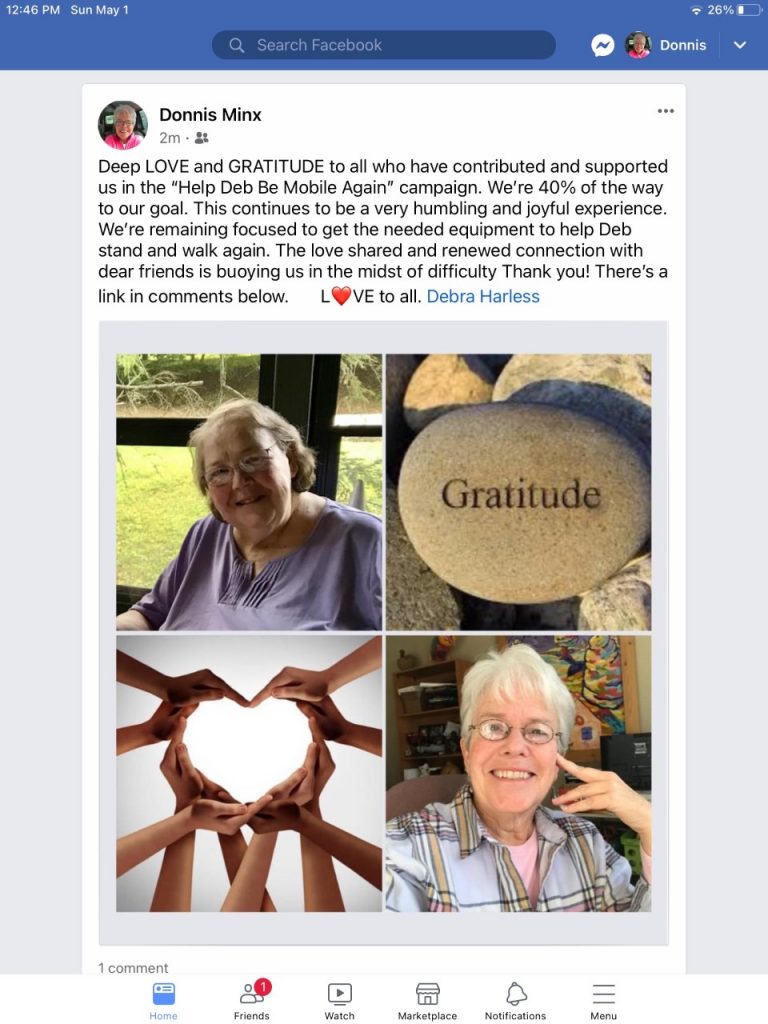 When Should You Share Your Fundraiser On Facebook?
When's the best time to post? If it's an emergency, post as updates emerge. If it's a non-emergency, leave a few days between each of your posts.
While we've suggested you make at least four Facebook posts, it's up to you to gauge if more are needed and how often. The results of your fundraiser contributions may dictate your needs.
Additional Facebook Sharing Tips For Your Fundraiser
A "soft sell" approach is often an effective technique on social media. Remember that these are your friends, share the information in an informative, yet friendly manner.
Share a variety of content such as stories, pictures, statistics, progress towards your target, messages of support, behind the scenes updates etc.
Consider changing your profile picture to something that promotes your fundraiser, then every post you make is a reminder to those who see it.
Always express gratitude and involve your friends in the life of your fundraiser so they feel included.
If you haven't posted about your fundraiser in a few weeks or months, it's never too late to pick back up again with renewed energy!
Start Sharing On Facebook For Fundraiser Success
The combination of a trusted crowdfunding platform like AngeLink and social media sharing, as on Facebook, is what creates a successful fundraiser. Your time, creativity and focus will increase your chances of success.
Now you know our proven tips for how to share a fundraiser on Facebook. We're cheering you on, your time starts NOW!
For even more fundraising advice read: