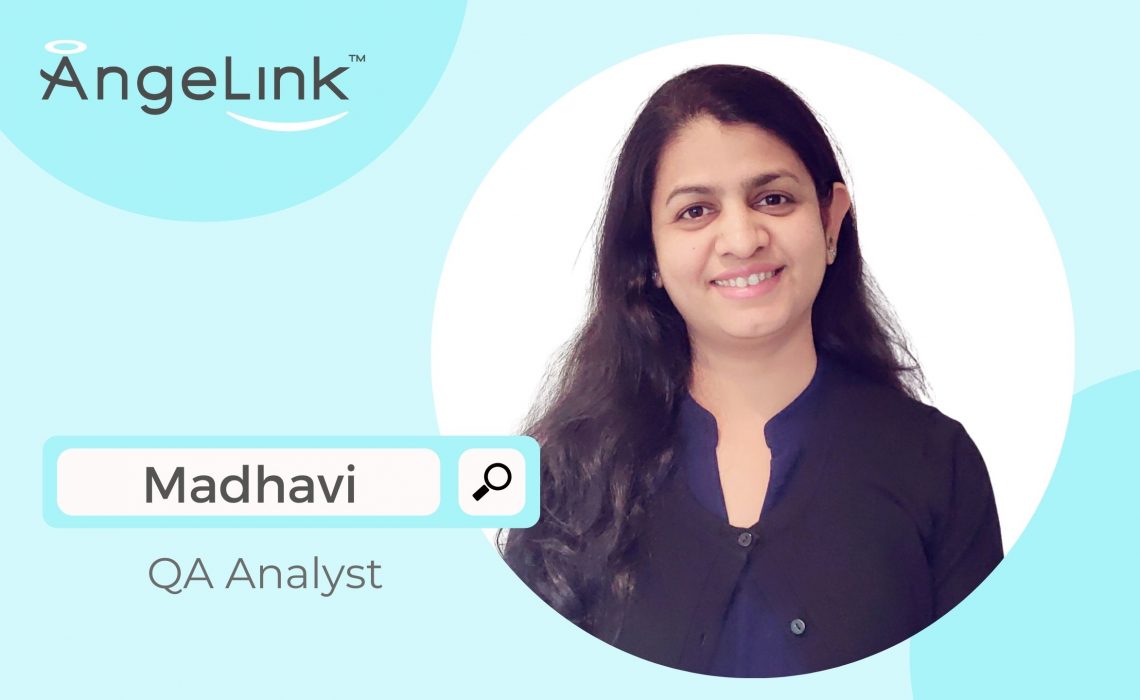 "Just keep working until you see the results! Working in tech is not as hard as it seems."
We strongly believe that hiring more female tech professionals creates more than just an inclusive work environment—it creates a more successful company. Today, we keep celebrating our female programmers with our weekly Women in Tech interview series.
Meet Madhavi, a member of AngeLink's rockstar QA team who shares how the tech industry in India is different from the tech industry in the US, the benefits of remote work, and the importance of enjoying the things you do for a living.
Can you share a little bit about what it is that you do and what a typical day for you is like?
I do manual software testing. I'm a part of a QA team; we test new releases for iOS, Android, and web. We usually use a cloud web and mobile testing platform called BrowserStack to do that. Soon, we will also start doing API testing.
Did you always know that working in technology is what you wanted to do?
Oh yes, totally. A lot of people I know chose software development as their career, so I was always surrounded by like-minded people. I got a master's degree in computer science in India and completed a few QA courses before I started working at AngeLink about a year ago.
As a computer science major, what programming languages have you used?
I've worked with C++, PHP, and Java programming languages.
What do you like most about your job?
I love our work culture. I love Gerry's enthusiasm and how hard-working everyone is. But most of all, I love to see how fast we are growing and improving. I remember when we did a lot of things manually and now, we have JIRA, Confluence, and other tools that streamline our workflow. It's exciting to see how much we achieved as a team in just one year!
What is the one thing you wish you knew before starting a career in tech?
Just keep working until you see the results! Working in tech is not as hard as it seems.
What would you recommend to a woman who is thinking about starting a career in QA?
I would say that QA is a really nice field for women, even for those who don't have a solid computer science background. There are a lot of opportunities out there for QA analysts! Being a software developer is definitely more challenging. I know quite a few people who switched to QA; they seem to be very happy with their decision.
You mentioned that you worked as a QA Analyst in India. Were there a lot of differences?
In my opinion, there are no major differences. Also, I was mostly working with American clients, so maybe working with Indian companies is somewhat different. The only difference for me was that I had to go to the office. Right now, I work from home, and I absolutely love it. I feel way more comfortable working remotely. It also allows me to maintain a healthy work-life balance.