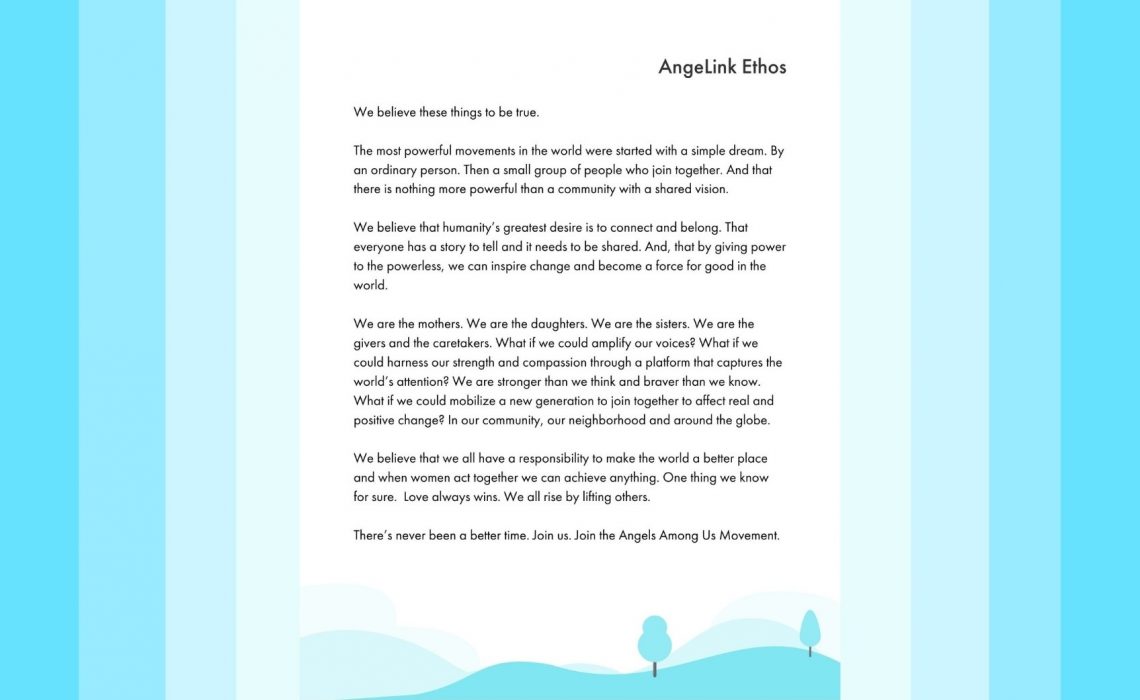 Why do we fundraise? Well, for us, it's all about the Love!
People fundraise to support "others" in need. These "others" are usually people we love — both those we know and those we have never met! We believe that love truly knows no bounds.
The needs for fundraising are wide ranging, whether it's emergency support in natural disasters or a pizza oven for your best friend's new business, funding for a baseball team or surgery for a pet.
Whatever your need might be, you can fundraise for it on AngeLink! There will always be a place fore you. Our app has 11 fundraising categories: Medical, Emergency, Loved Ones, Memorial, Education, Animals, Business, Community, Faith, Sports, and Other.
Our motto is "Fundraising with Love."
If the act of fundraising is an expression of love and then you amplify that love with the character and ideals of the AngeLink company and fundraising platform, what do you get??? More Love!
We've attempted to express this in our AngeLink Ethos. It describes our guiding beliefs and ideals that characterize our company and community. So we thought you might like to read it and dive deeper into our community!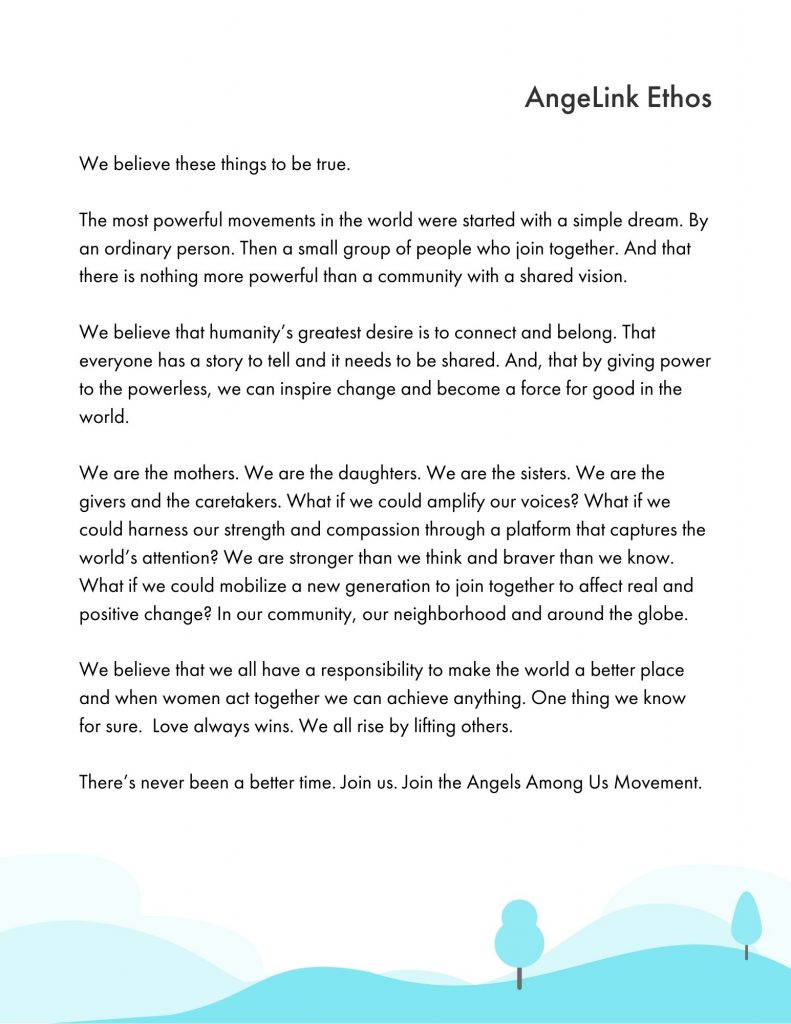 AngeLink Ethos:
We believe these things to be true.
The most powerful movements in the world were started with a simple dream. By an ordinary person. Then a small group of people who join together. And that there is nothing more powerful than a community with a shared vision.
We believe that humanity's greatest desire is to connect and belong. That everyone has a story to tell and it needs to be shared. And, that by giving power to the powerless, we can inspire change and become a force for good in the world.
We are the mothers. We are the daughters. We are the sisters. We are the givers and the caretakers. What if we could amplify our voices? What if we could harness our strength and compassion through a platform that captures the world's attention? We are stronger than we think and braver than we know. What if we could mobilize a new generation to join together to affect real and positive change? In our community, our neighborhood and around the globe.
We believe that we all have a responsibility to make the world a better place and when women act together we can achieve anything. One thing we know for sure. Love always wins. We all rise by lifting others.
There's never been a better time.
Join us. Join the Angels Among Us Movement.
How to Dive Deeper
We're so glad you see AngeLink's vision and and want to get to know us better. We're excited to get to know you too! Here's how…
Thanks for being passionate, kind, and wonderfully you. Together, we will be the change.