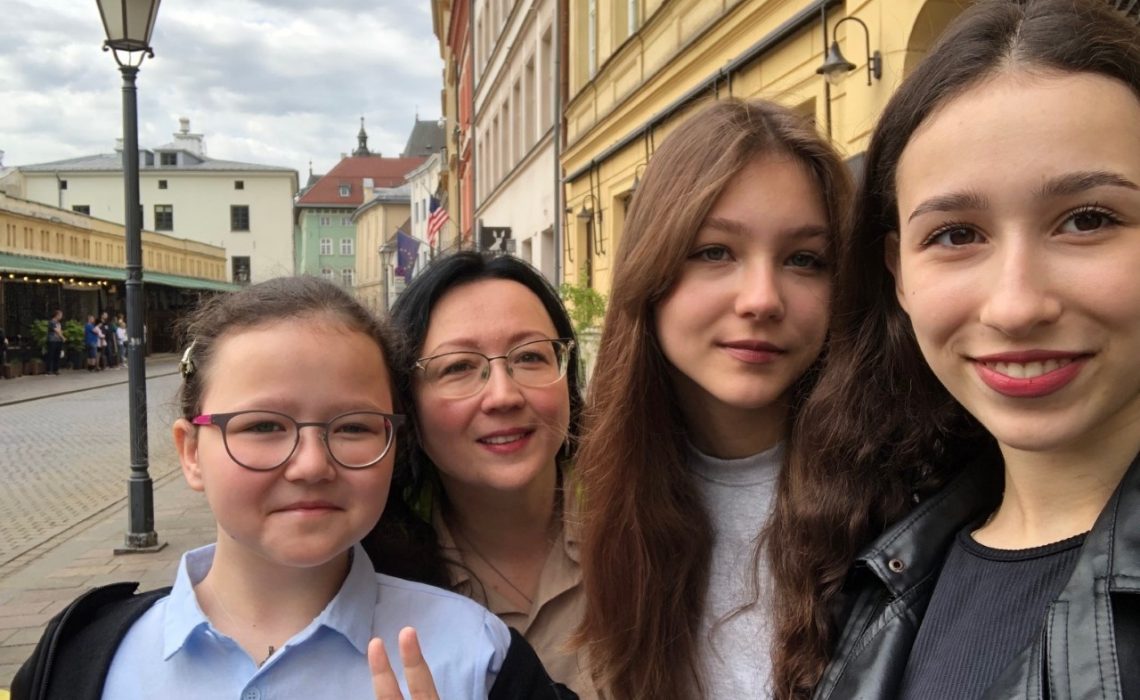 Leaving Home
A few months after experiencing the unimaginable circumstance of war in their homeland, the Tonkonoh family from Zaporizhzhia, Ukraine arrived in Fort Myers, Florida – as refugees.
Meet Victoria and her three daughters, Sofia, Maria, and Ivanna. After bombs destroyed their home, they landed in the US with just a few suitcases of belongings and their lives in tow.
Thanks to a sponsor family and the organization, Ukraine Takes Shelter, this family has a safe place to live temporarily while they begin to create their lives anew.
Getting Help
AngeLink Community Foundation created this fundraiser, Support Ukraine Mom and her 3 Daughters, to help cover basic necessities, such as groceries, clothing, and transportation, as they adjust to life in a new country.
Victoria and her children are brave, strong, courageous and eager to pursue their dreams. Sofia wants to become a dentist, Maria a gymnast and Ivanna a singer.
The Tonkonoh family has already begun capturing the hearts of their neighbors, as NBC2 News highlighted their story and shared their AngeLink fundraising campaign. We love that this coverage shows the sweet, tightly knit family's strong resolve and hope during this difficult time.
Help This Ukrainian Mother and Her Three Daughters | AngeLink Community Foundation – YouTube
You Can Make a Difference
AngeLink welcomes the Tonkonoh family to the US and asks our community to share your love and resources to help them establish their new home.
Your donations will greatly help them get settled. Most importantly, your support will make them feel welcomed and loved. 
Let's wrap our Angel wings around this family to show them kindness and American generosity.
*Leave them a kind message. And share, share, share!