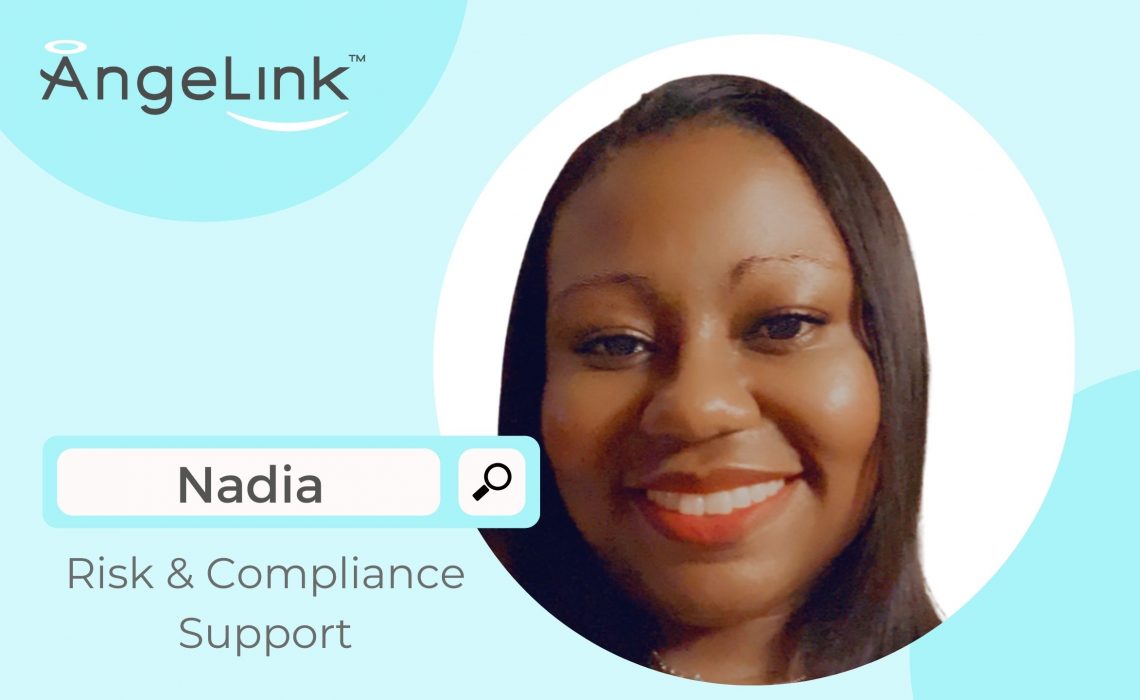 Compliance is essential for any business and the tech industry is not an exception. Luckily, we have a few amazing risk and compliance specialists on our team. Nadia is one of those superstars who works hard to make sure that AngeLink is compliant. Tune in to learn more challenges and rewards of this career path and to learn how COVID changed Nadia's professional life. Her insights about women empowerment and the tech industry make this article a must-read for all!
Hi Nadia! Before you came to AngeLink, what was your background?
I've been working in compliance and risk for seven years or so, and I've been in the financial services industry for almost 13 years. To be honest, this is my first time working with a tech company, but I love new challenges.
How is working in tech different from what you've done before?
Well, it's similar in a lot of ways. The field of risk and compliance involves assessing all the risks of the organization and its relation to the company objectives. My main goal is to find ways to either minimize or avoid risks completely.
What's the most exciting part of your job?
It's hard to explain but this industry always appealed to me. I've always had this innate desire to take problems and try to fix them. Like that just interests me because of problem-solving.
What influenced you to pursue a career in IT?
You know, this pandemic influenced a lot of changes for all of us. Prior to COVID-19, I was a compliance officer and director for a couple of consumer finance companies but because of the pandemic, I had to make a career change. I decided to work on my own and start a consulting business. Basically, this is how I found AngeLink.
Can you share a little bit about what it is that you do at AngeLink?
Sure! I develop a compliance and risk platform from the ground up and make sure that AngeLink stays compliant.
What do you consider to be your biggest achievement in your current role at AngeLink?
To be honest, I think most of our biggest achievements still lie ahead. But I love helping startups like AngeLink, or companies with no established compliance programs, and developing programs from the ground up. I've already developed some compliance policies at AngeLink and I'm excited to see the results of my work.
What's been your greatest challenge and your greatest reward in your professional career?
It's tough sometimes to persuade senior management that they even need a risk and compliance program in the first place. So, the actual taking and development of a non-existent compliance program is always a challenge but getting senior management approval and seeing how impressed they are with the final result is probably my greatest reward.
What is it like to be a woman working in technology for you?
Seeing women coming to the forefront of these possibilities and proving that they are just as capable is amazing.
Do you have any role models for women in tech?
I do, actually. I don't work very closely with our developers but overall, even seeing their conversations in Slack and realizing how hard they work to make this platform a reality is very inspiring. I also admire Gerry's strength and dedication. I'm all about women empowerment so I think the entire team does an awesome job. In my opinion, AngeLink has a bright future as a crowd-funding platform powered by women.