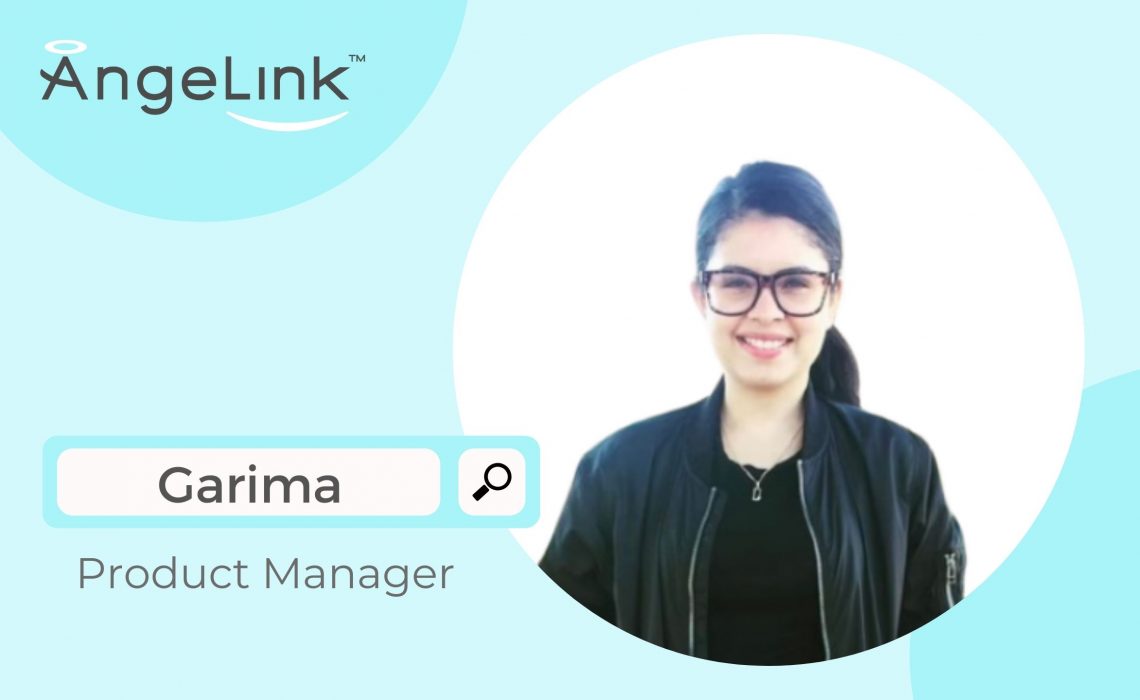 Our diversity series is aimed at highlighting the most inspirational women in the tech scene. And we have quite a few of them on our team! Today, we're talking to AngeLink's rockstar Product Manager: Garima! Garima has a strong reputation for building innovation and driving change at AngeLink.
Can you tell us a little bit about yourself?
I'm working as a product manager at AngeLink. In terms of my background, I've mostly worked in mobile app and web development. This is the first time I'm working on a crowdfunding platform!
Why AngeLink?
I think the first thing that caught my eye was that it's a company powered by women. Then, I met our CEO and founder Gerry Poirier; you know, she is very into women empowerment and supporting each other that it's hard not to get excited about the product! I loved her vision and wanted to become a part of this global movement.
What is your typical day like? What are you working on?
One of my responsibilities as a Product Manager is to gather requirements; I define what the end-user would like to see and how the new features should look. We use a tool called Confluence for internal documentation and Jira to create tickets for the development team. I also work closely with the UI/UX and QA teams. So, in a nutshell, I coordinate with different teams and oversee some of the processes.
What's the most exciting thing about your job?
Hmm…I think the fact that there is always something new. In this fast-paced world, technology is always evolving. Things are changing all the time! So just trying to keep up with that and, you know, just learning new things constantly is kind of exciting. Also, when you work on something for a long time and then finally you see it live, it's like the best feeling ever!
Right! What influenced you to pursue a career in tech? How did you become a product manager?
Well, I was always fascinated by technology. I started as an innovation consultant – I was working on sales proposals and things like that. But after working with Product Managers and just seeing what they were doing, it motivated me to try something else. So, I shifted to Product Management; I'm really enjoying my job right now.
You mentioned Jira and Confluence as the main tools you are using at your job. What are other apps that you are using daily? Which one is your favorite and why?
For communication, I also use Teams and Slack. My favorite tool is probably Jira because it allows me to document the requirements, assign tasks, monitor the bugs that the QA team has found, see all the updates, and more. I love how flexible Jira is and how I can see everything in one place.
What would be your advice to a woman who is thinking about starting a similar career?
Follow your dreams and don't ever get intimidated by anyone. Sometimes, things can get too technical or complicated, but on the other hand, it's impossible to know everything. Remember that in this fast-paced world all of us are constantly learning and it's ok not to know something. The learning process never stops, so just accept it and keep moving forward!