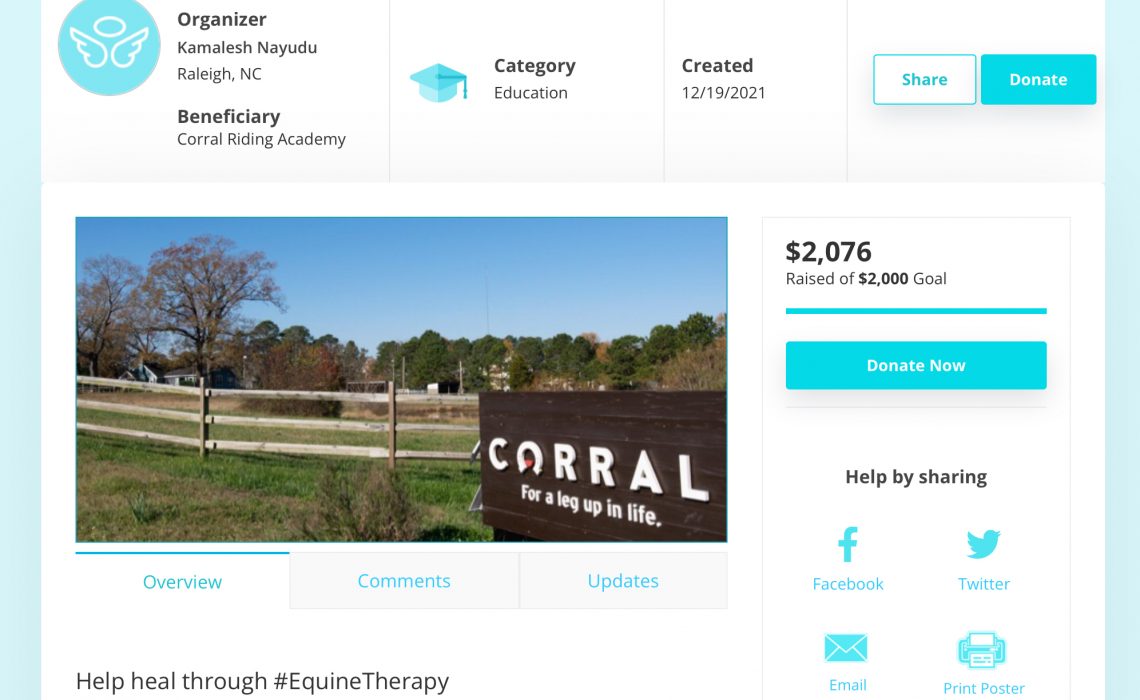 In December you set up an AngeLink campaign for Corral Equine Therapy. Would you share with us why you did a campaign on their behalf?
I first got introduced to Corral from one of my clients in the area. I just found it so cool that they are pairing these rescued horses with girls who are rescuing themselves. Many are in foster homes and have gone through trauma. I didn't know this concept of equine therapy. How you could build a relationship with a horse that lasts a lifetime. It is so calming to the human participant – I don't know how it helps the horse, I've not spoken to one yet! 🙂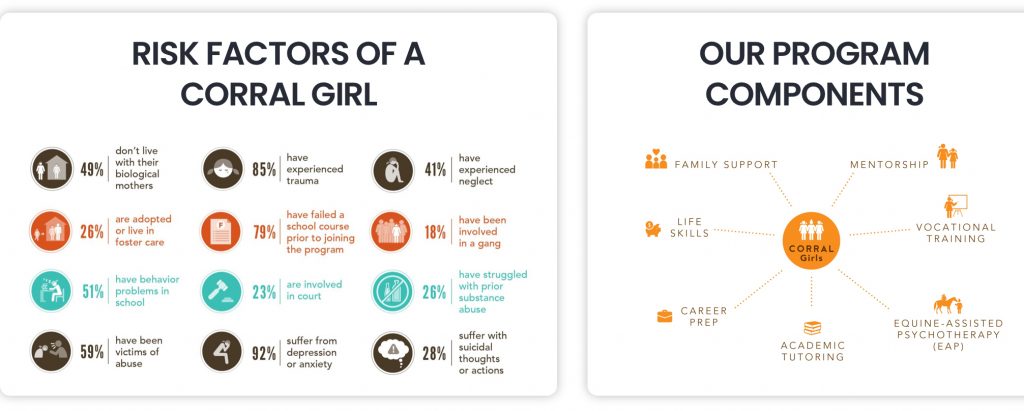 The girls really benefit from it, they end up graduating from high school, then college and getting into the professional workforce. I think they're making a very constructive impact to society. Corral is a tremendous cause that I will continue to support.
What methods did you use to share your campaign?
That's a good question, but I'll give you a bad answer. I really don't do much in terms of using those channels (social media), which could be far more effective, but it's not me. So I only sent out emails to a small circle of people that I felt would contribute to the cause. I realize that you really need to use all the social media to spread the word. I could have adopted some of those techniques, but this was a very small fundraiser, so I just did email.
What response did you get from the folks at Corral to your fundraiser's donation?
They were so excited that I had done a fundraiser for them, they called me. They were very excited. I'm sure they've now checked out AngeLink.
How would you describe the overall process of using AngeLink.
I was very pleased with the functionality of the app.