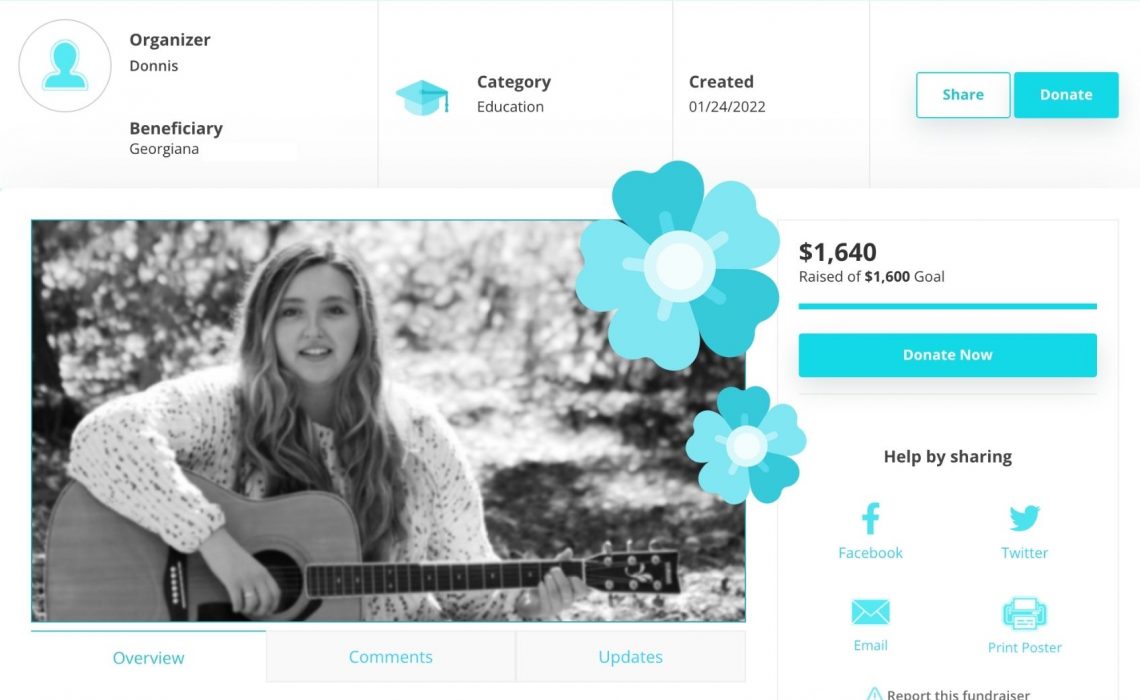 Imagine that you have the opportunity to fundraise, with the help of an amazing tool, for anything you have a passion for–what would you choose?
Having joined the AngeLink team about six months ago, I was thrilled to have a job using my career expertise in supporting such a worthwhile endeavor. Since our AngeLink App recently went live I've been looking for the perfect inspiration to launch my first campaign.
The inspiration came while texting with my granddaughter Georgiana ("GG"), a sophomore Commercial Music major at Belmont University in Nashville. Having recorded her first single "Final Prayer" last year, I asked GG when she would next be able to get into the studio to produce more of her music. She shared that it would be a while because she didn't have the funds. Studio time is expensive. Ding, ding, ding–the bells went off in my head–here's the perfect project for my first fundraiser!
To get started we came up with:
• The Campaign Name: $tudio Time for Georgiana
• The Financial Goal of $1,600
• The perfect picture (see below)
• Some snappy copy to explain our campaign
With these choices made I created the campaign in the AngeLink App. The process was easy and done in minutes. Next came the most important part of a successful campaign–SHARING it with friends and family via social media, emails, texts and phone calls.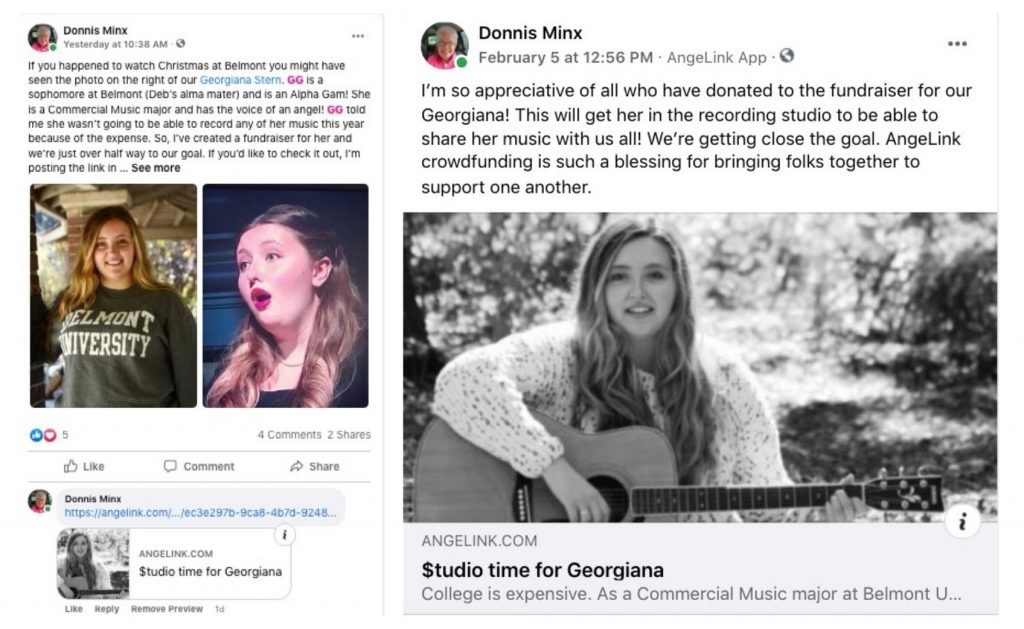 Once the word was out, the FUN began! Each checking of the App for donations was like Christmas! Within 24 hours we reached 30% of our goal! Two weeks later we have surpassed our goal! The funds are now securely in GG's savings account, ready to finance her recording studio sessions!
Reflecting on this experience, I am so thankful for technology that in a few short weeks can bring together people around a common goal, giving gifts to support a friend in need. Donations came from friends I've not seen in decades. It's the 21st century version of passing the hat!
Having experienced my own personal campaign I am now better equipped to support our customers and share this great opportunity to change peoples lives.
Where does your passion lie for your first fundraiser? Go for it! Let's change the world together!